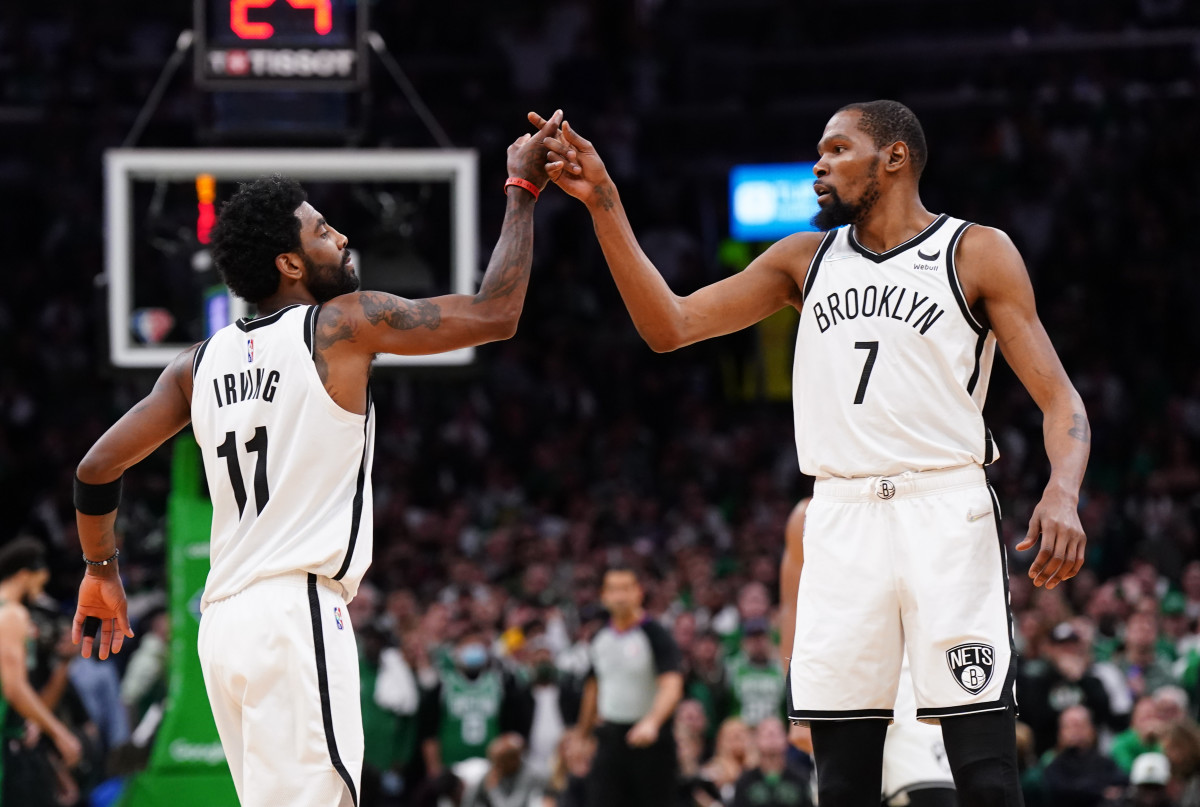 Credit: David Butler II/USA TODAY Sports
With the futures of Kevin Durant and Kyrie Irving up in the air, the entire NBA landscape has slowed to a stand-still as teams wait for the situation to play out in Brooklyn.
As one of the top three best players in the game, Durant was always going to earn a huge return for the Nets -- but after the Timberwolves gave up five draft picks for Rudy Gobert, the price for Durant may be at an all-time high.
In an appearance on SportsCenter this week, league insider Adrian Wojnarowski dropped the latest update on Durant and how soon we can expect him to be traded.
"The market is still taking shape, and I think it's incumbent on some of the other teams to be creative and start bringing to Brooklyn ideas, going out and seeing if they can get players, picks that would put the kind of package it would take to get Kevin Durant. Brooklyn's got time on its side. They have a lot of time left in the offseason and they have a player in KD who has four years left on his contract. They don't have to rush into a deal," Woj said.
Despite all the turmoil the Nets have endured, they hold all the leverage in his situation. Durant is locked into his contract for several years and they still have a roster that is capable of making some noise in the East.
It will be up to the other 29 teams to make a worthy offer and compile a package that makes Brooklyn seriously consider paring with one of the best scorers the game has ever seen.
It will take time, flexibility, and maybe a little bit of desperation to pull it off, but the Nets are under no pressure or rush to force any deal they don't love. Needless to say, this saga could drag on for a long while.