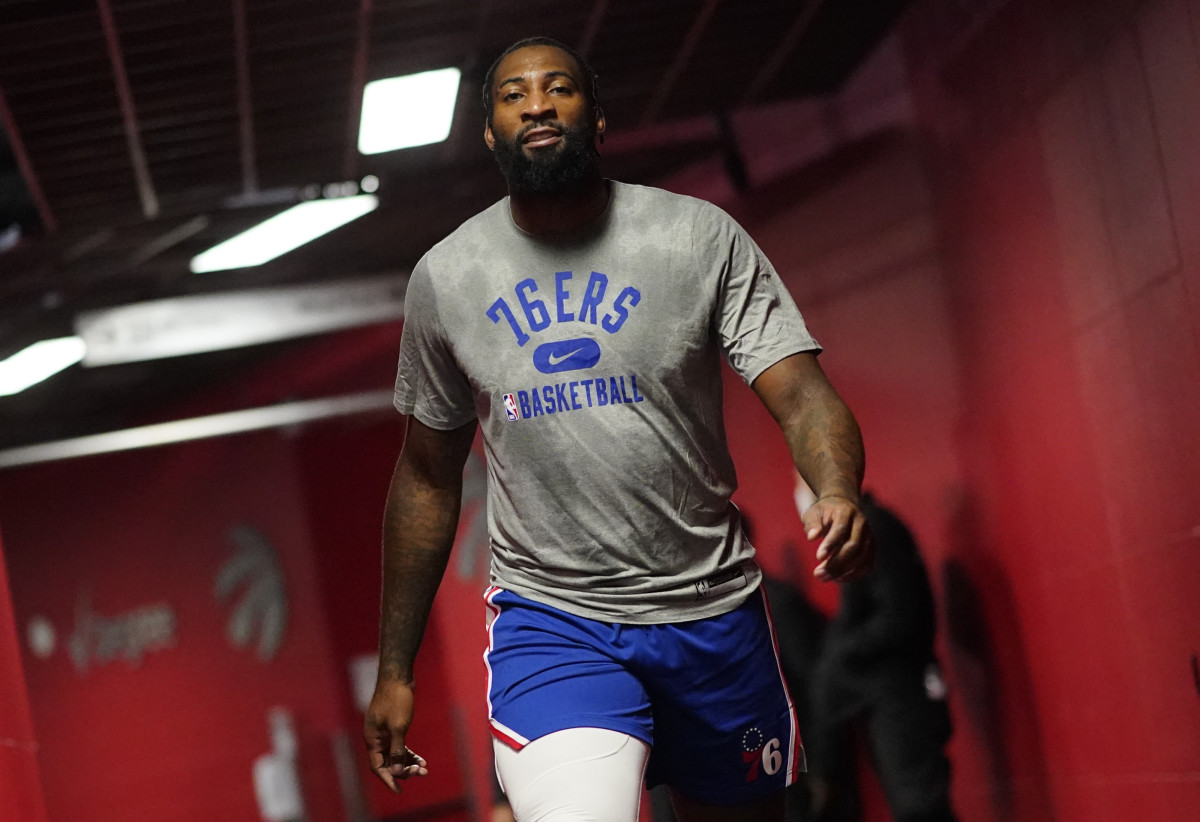 The Sixer Sense
One trip to Wells Fargo Center will tell you all you need to know about 76ers fans. They're loud, they're rowdy, and they are passionate about their team.
For Philly newcomer Andre Drummond, he's still getting used to all the buzz but says he's enjoying the electric experience so far.
"I love being here man. It's definitely a very, very fun city," said Drummond in a chat with Ky Carlin of Sixers Wire. "The crowd is a very unique crowd. When you're playing at home here in Philly, it makes you want to like beat the [expletive] out of teams because if God forbid you have a bad night here, they will let you know you're having a bad night!"

"The fans here are [expletive] crazy, man. It makes you want to play that much more hard just because you know what will happen if you don't. Like I was telling my mom that [expletive] the other day I was like 'Mom! It's [expletive] nuts here'. She was like 'How're the fans here?' I'm like 'Yo, like it was nothing like you've ever experienced in Detroit'. Like, God forbid you have a [expletive] game here, they're gonna let you know it. Like every time I go, I try to do something good. I gotta do something good. Like something good has to happen while I'm on the floor."
Philadelphia has always been crazy about basketball, but they're loyal to players who match their energy. Allen Iverson and Joel Embiid, for example, have earned the love and trust of the fanbase.
Drummond might not have that honor yet, but he's bound to get there so long as he keeps performing and playing with heart. The Sixers, who are 11-11 on the season, need every bit of that they can get.
In his first season in Philly, Drummond is averaging 6.7 points, 10.8 rebounds, and 1.2 blocks per game on 46% shooting.