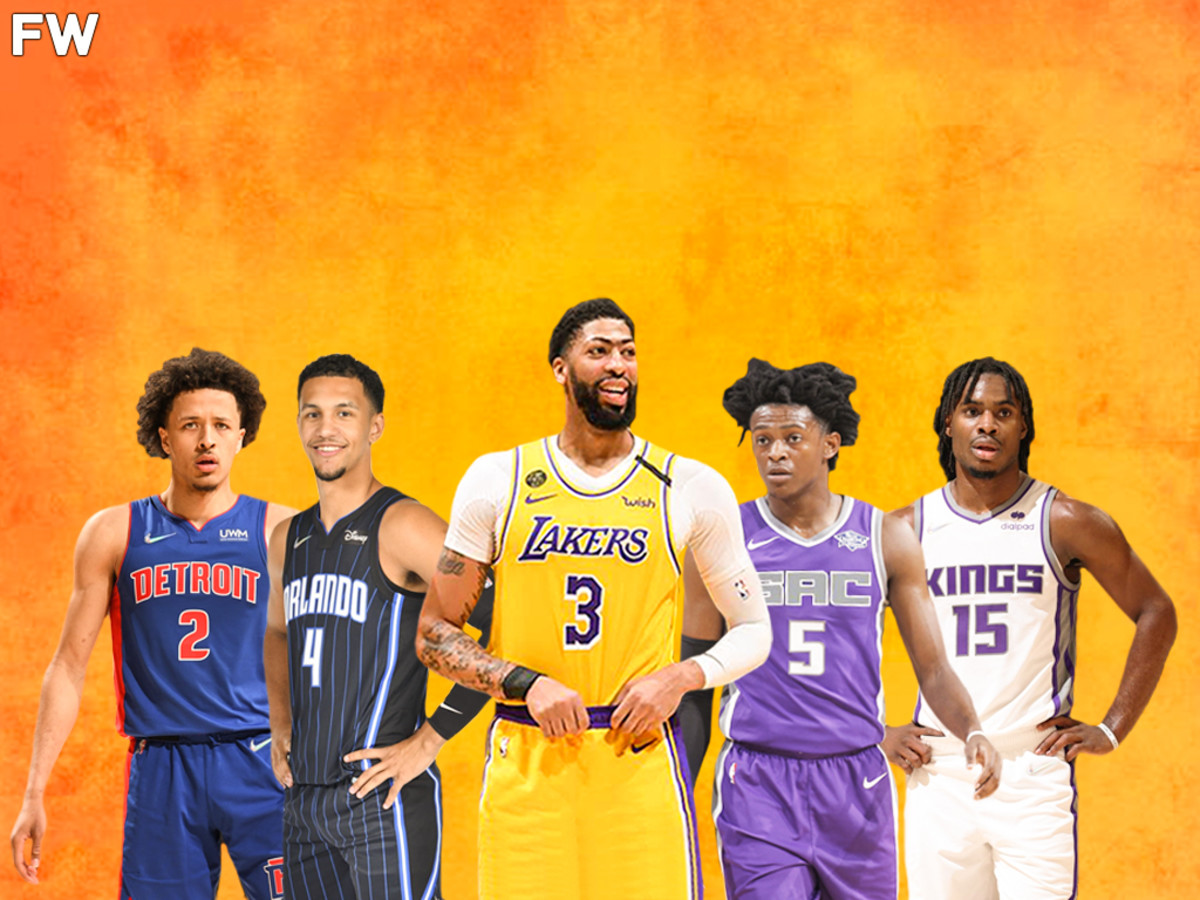 With the NBA season starting last month, we have gotten an idea over the last month of which players are in good form and which players are not. While players like Steph Curry, Kevin Durant, and Jimmy Butler have gotten off to great starts, some players are really struggling.
But Bleacher Report has pointed to five players who are the worst shooters in the league, based on their shooting formula. Anthony Davis is at the moment, the worst player in the league when it comes to shooting, followed by Jalen Suggs, De'Aaron Fox, Cade Cunningham, and Davion Mitchell.
Worst Shooters In The NBA (Based On Bleacher Report's Shooting Formula)

1. Anthony Davis (-45.3)

2. Jalen Suggs (-34.33)

3. De'Aaron Fox (-34.31)

4. Cade Cunningham (-33.6)

5. Davion Mitchell (-31.5)
Anthony Davis is in the lead by some distance, being ahead at least 10 digits by all the other players on the list. His performances over the last few years have garnered criticism, especially with one fan calling him out for underperforming since winning an NBA championship.
But AD doesn't seem to be too concerned about his shooting slump. If anything, he seems to be doubling down, saying that he is going to continue to shoot the ball, regardless of whether it goes in or not. Perhaps this is Davis just trying to shoot his way through the slump
The rest of the players are actually very young, with three of the players (Suggs, Cade, and Mitchell) being rookies. Suggs has struggled with the Magic and hasn't been able to justify being the fifth overall pick in the NBA draft. As for Cunningham, pressure and expectations were high for him as the first overall pick, and he is struggling.
Going forward, these players will probably want to break this slump and improve their shooting numbers. But it may not be easy, given that the early part of the season is when they need to find their rhythm, and trying to find it later is usually pretty tough.