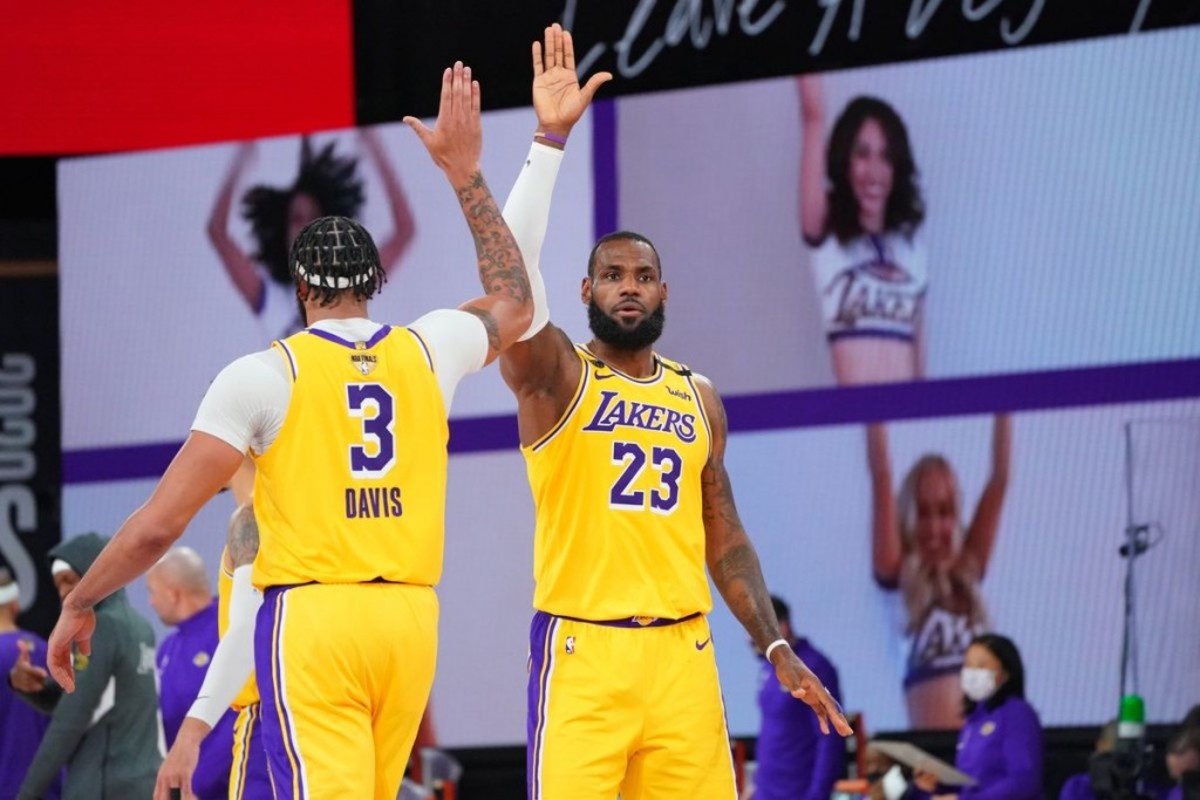 Anthony Davis joined the Los Angeles Lakers last offseason trying to finally compete in the postseason. He exceeded expectations alongside LeBron James, taking the Los Angeles Lakers to their first championship in 10 years.
AD and Bron were often overlooked when it came to the best duos in the league. When teams like the Rockets landed Russell Westbrook to team up with James Harden, Kawhi Leonard and Paul George landed in Los Angeles to play with the Clippers, Bron and the Brow weren't favored to do more than ranking 5th in the West last season.
Well, they proved everybody wrong and became the best duo in the league. In a recent interview, Davis was asked about how he feels being called the best duo in the league, Davis, as usual, was polite, accepting that they did some good things this season but the work is not done.
"I don't know. I mean, he's definitely a great compliment to my game and I'm a great compliment to his.




"We have done something special in our first year together. So, who knows? I mean you always hear the media saying that we're the best right now.




"But some of the great duo's have multiple championships under their belt and they're playing with each other for quite some time.




"So, who knows, we continue to be able to play alongside each other, who knows we [Bron and Ad] can definitely be up there for sure."
AD and Bron are the hottest duo in the NBA right now. The Lakers are the team to beat in the upcoming season and AD and Bron will make things hard for whoever tries to end their reign.