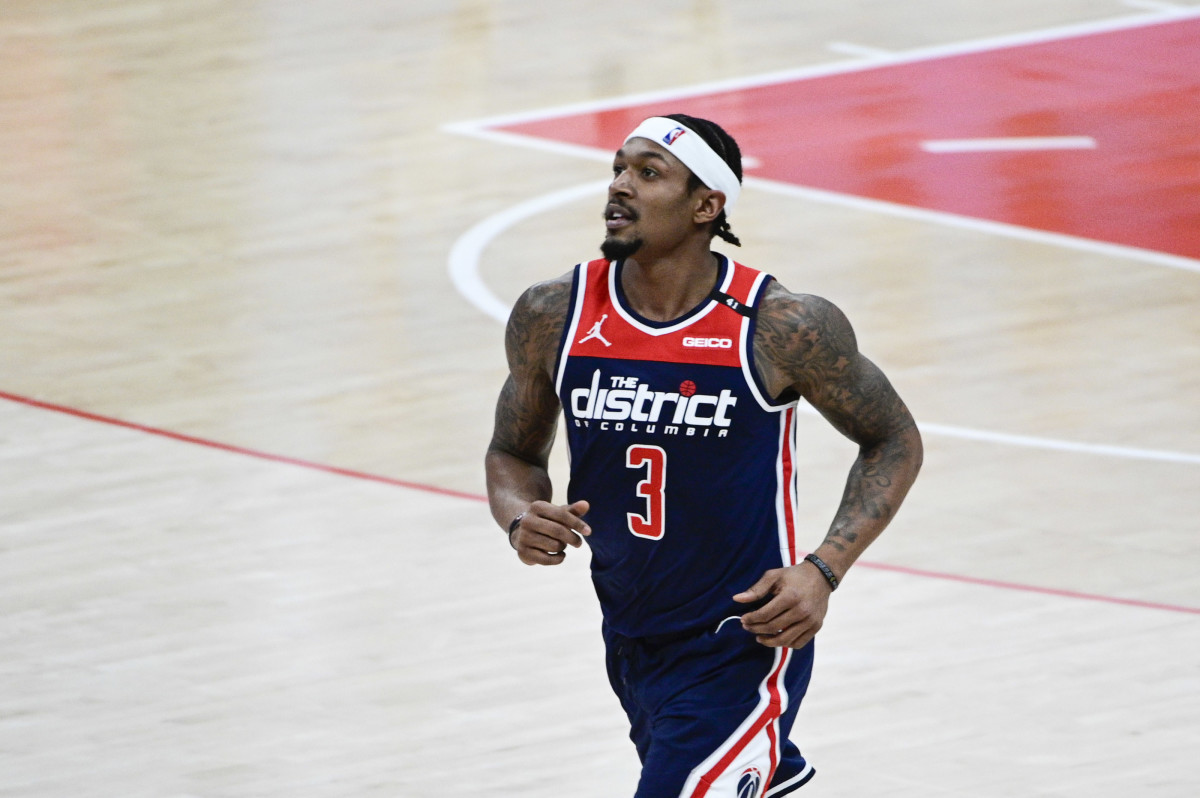 Credit: Wiz of Awes
After Tuesday night's nightmarish collapse against L.A., the Washington Wizards are looking inward for answers on how to stop the bleeding.
What started off as an impressive and inspiring run early on has devolved into yet another subpar campaign for the team, which has now tallied four straight losses.
With the severity of the situation clear, all eyes are now on Bradley Beal, who spoke with surprising honesty on the state of his future with the club.
"I have a lot of conversations with Tommy," Beal said Tuesday night. "We're very transparent with what we want to do and what my future looks like. And yeah, the (trade) deadline is coming up, and I'm very well aware of how we're playing and how other teams are playing and what my interests are. Granted, I'm giving this organization an opportunity to prove that and show that, and obviously I'm a big factor in that, too, in producing and playing well and performing. But I want to win, and we all know that. It's just a matter of us doing it. We've got the pieces, we have the assets, we've got the depth — everything that we bragged about at the beginning of the year. Now let's put it together and make it work. Speculations are going to be what they are. I can't control that. But I know what comes out of my mouth, and I know where my heart is, and everyone will know."
Since Beal made his first All-Star team in 2018, the Wizards have been like a revolving door. From John Wall to Russell Westbrook and (now) Spencer Dinwiddie, Beal has been paired with multiple different players over the years, and none of the pairings have resulted in much success.
After hitting rock bottom on Tuesday, team GM Tommy Sheppard is no doubt facing some serious pressure to change the makeup of the roster.
Hopefully, for the franchise's sake, whatever moves they make will be enough to satisfy their increasingly impatient star.