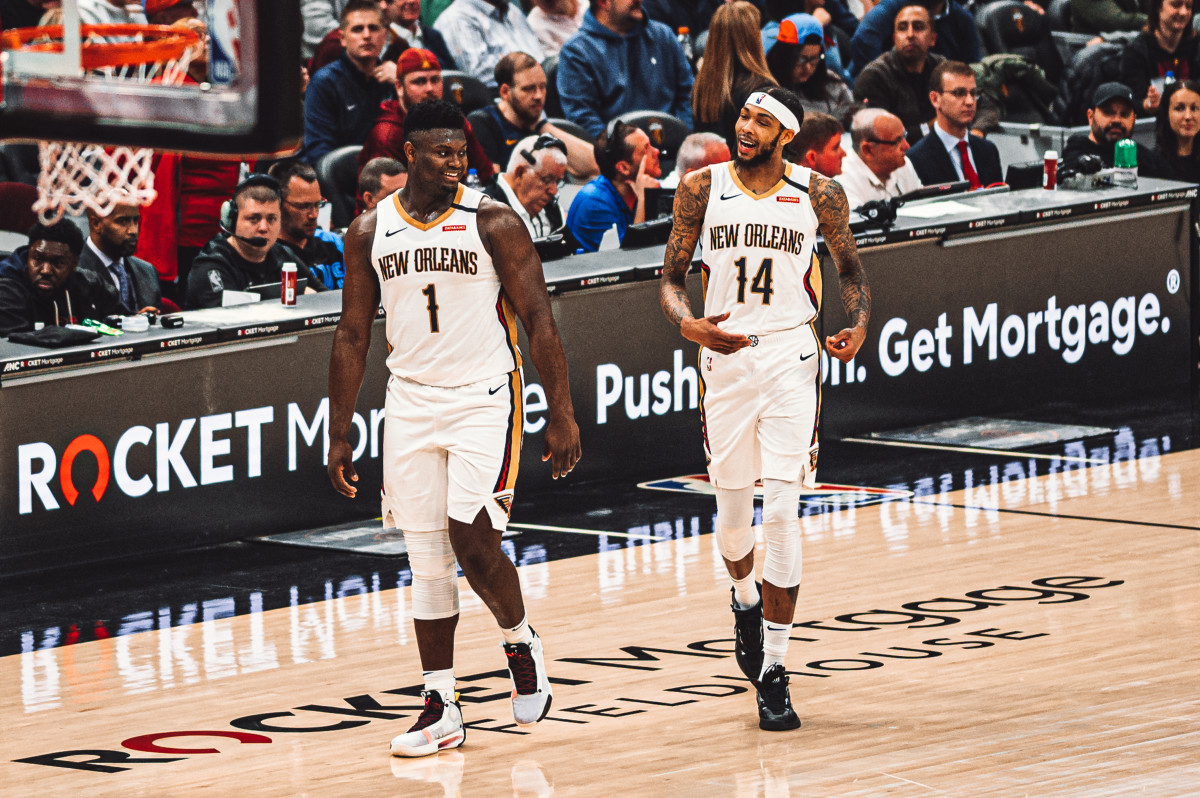 Wikipedia
In the absence of Zion Williamson, Brandon Ingram has stepped up to try to become the No. 1 option for the New Orleans Pelicans. So far, they've mightily struggled to get things going, especially with Zion out of action due to a foot injury. 
One could think this has become an issue for the other star of the team, but Ingram remains committed to the team. Talking with NBA.com's Mark Medina, Ingram explained he's ready for any challenge this season presents, as he signed a 5-year deal with the Pels and aspires to stay those years. 
If anybody doubted he intended to leave just like Chris Paul and Anthony Davis did the last decade, Brandon shut down those rumors. 
"I've made a commitment to New Orleans that I was going to be here for five years and not knowing what was going to come with it," Ingram told NBA.com. "Of course, I want to always be on the winning side. It's always frustrating when you lose, you lose and you lose. But I think you find beauty in pushing hard. I'm trying to figure out a way with the group that we have with making each other better every single day."
Talking about his injured teammate, the former Los Angeles Lakers player said he expects Zion's return to boost the team's level. After parting ways with Stan Van Gundy last season and signing Willie Green, the Pelicans expected to have a better start, but so far, they rank 14th in the West with a 6-18 record. 
"I don't have any expectations," Ingram said. "It all depends on how healthy our minds are and what we're willing to push through. It depends on us being healthy physically. But when he gets back, I think we can be really good. I think we still have some learning to do, especially for our young guys to figure out ways to scheme on the offensive and defensive side of the ball. But I think we can make steps to be a winning team."
Having Zion on the court is obviously a big boost for the Pelicans. Not everybody believes his presence will make a big difference for the Pels, but his return will certainly help them. It's unclear when that will happen, but New Orleans hopes to get the best version of Williamson once he comes back. 
Meanwhile, Ingram is averaging 21.8 points, 6.2 rebounds and 4.3 assists per game in 17 matches with the Pelicans.