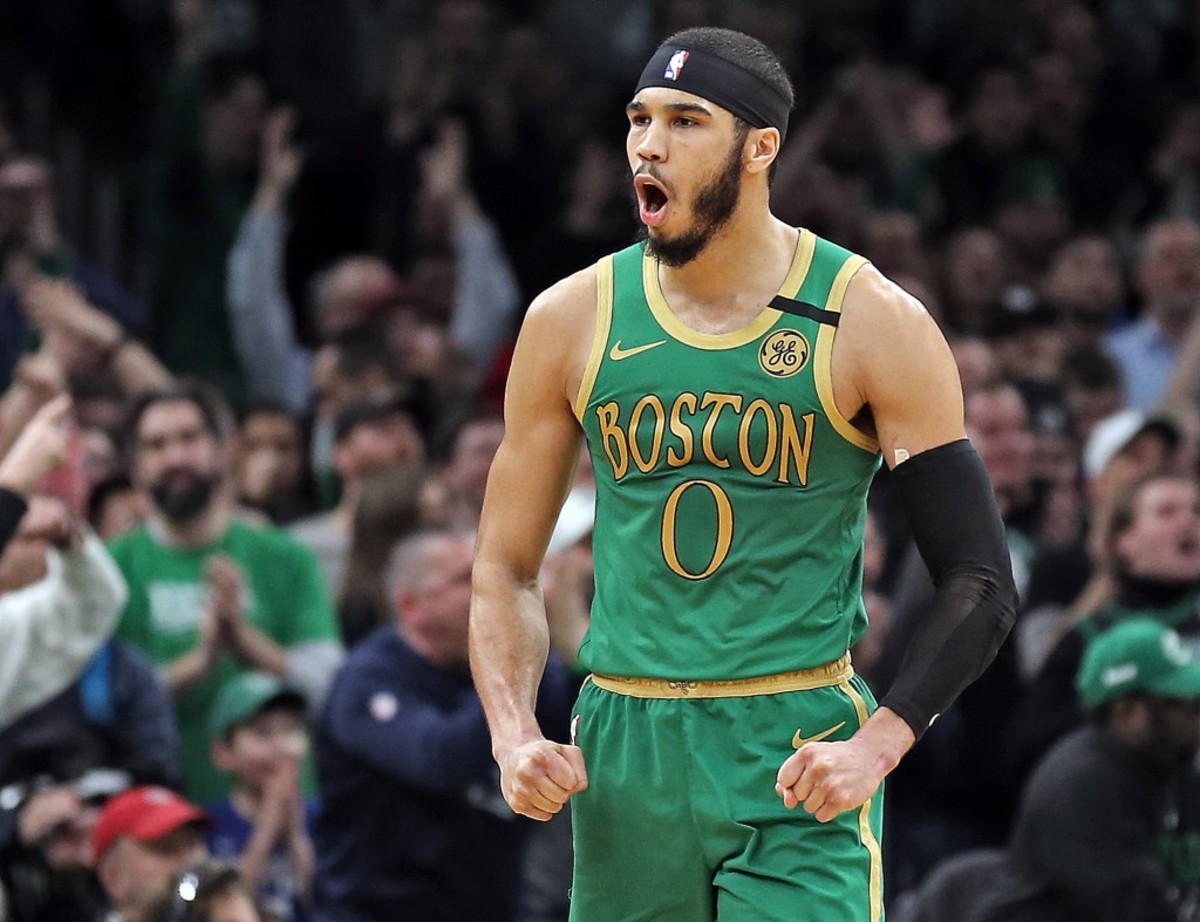 Jayson Tatum is signing a 5-year contract extension with the Boston Celtics, reports Adrian Wojnarowski of ESPN. Tatum is one of the best young players in the league, expected to be one of the faces in the NBA in the upcoming years. The Boston Celtics forward has improved his game season after season and this contract is a huge reward for his performances.
The deal, Woj reports, could get him paid $200 million with the All-NBA escalators. Tatum has become at least a top 20 player in the league right now and he doesn't seem to stop there. The Celtics made it to the Eastern Conference Finals in the bubble and even though the Miami Heat easily beat them in six games, Boston made it clear that their future is very promising.



Jayson Tatum has agreed to a five-year, $195M extension with the Celtics, source tells ESPN.




— Adrian Wojnarowski (@wojespn) November 22, 2020



Tatum gets the full designated rookie max extension, with the All-NBA escalators that'll take it near $200M, sources said. Tatum's agent Jeff Wechsler and Celtics finalized details today. https://t.co/SfGjPRc3J5




— Adrian Wojnarowski (@wojespn) November 22, 2020

Now they have attached a very talented play, good on both ends of the floor that can lead them to win a title in the upcoming seasons. After the 2018/19 season, people doubted Tatum but he has proven doubters wrong. He's set to stay with the Celtics for several years now and be successful with one of the best franchises in the NBA.