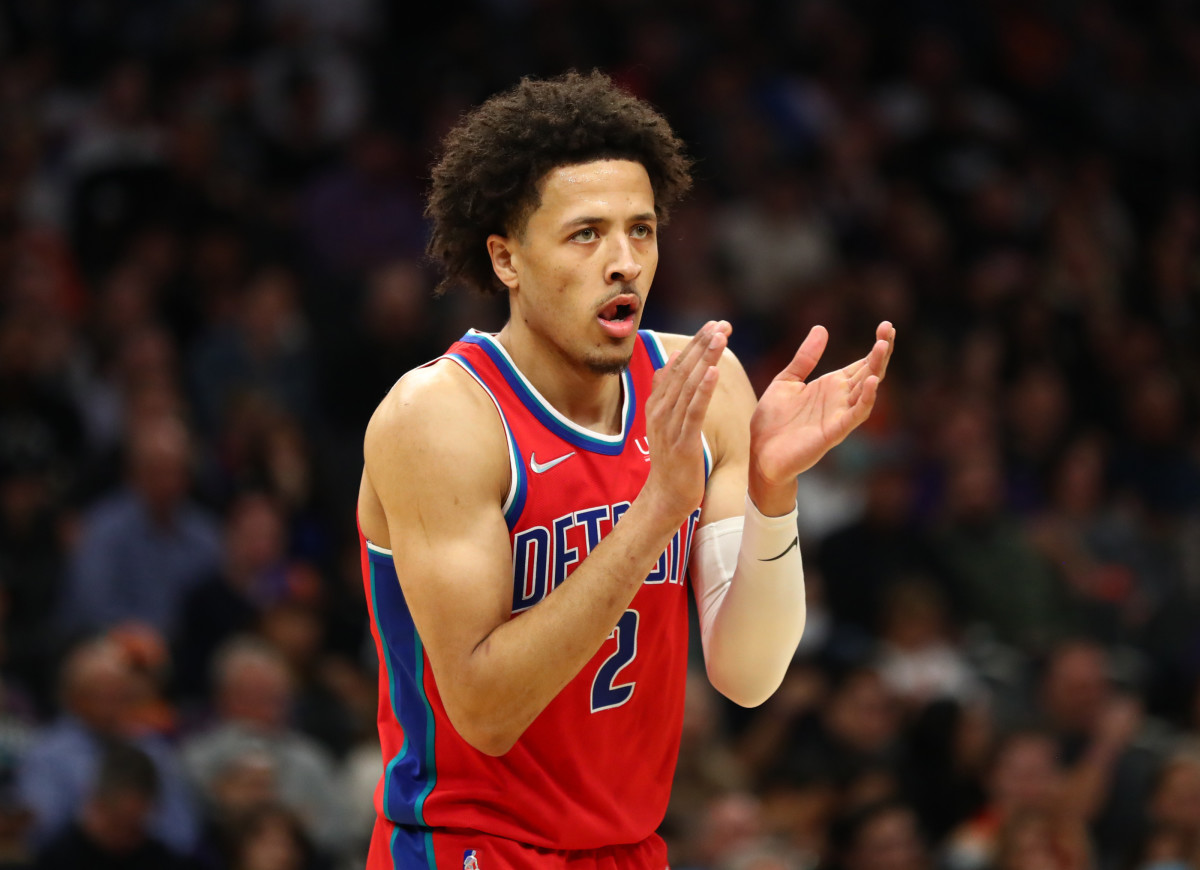 Credit: PistonPowered
Pistons rookie Cade Cunningham is proving to be an exceptional talent. With averages of 15.4 points, 5.4 rebounds, and 5.1 assists per game on 39.6% shooting, he is the future of the Pistons and a star in the making.
In a chat with Jason Dumas of Bleacher Report, the 20-year-old got a chance to share his perspective on his journey so far. When describing his rookie season, he used words like 'fun' and 'dream.'
It's been a lot of fun. Yes, there are ups and downs in this journey for real, but I'm having fun playing basketball, traveling all over the place. It's been a lot of fun for me. So I'm living the dream.
Interestingly, he also revealed his goal of winning Rookie of the Year while openly admitting that he's the best first-year player in the entire league.
It's definitely a goal of mine. I feel like I am the best rookie. So winning that award would validate that to me and the world, but at the end of the day when I go and play a basketball game, I'm not thinking of Rookie of the Year trophies or anything like that. But it would be great to have when the time comes.
Needless to say, Cunningham has impressed a lot of people over his short career so far. Back in August, Richard Jefferson actually compared him to Brandon Roy.
When I look at Cade Cunningham, I see Brandon Roy. Like Brandon Roy was one of the most impressive, right away NBA players that you could see. He was like fast, but not that fast. He was quick but not that quick, he was athletic but not super athletic. But what he did was he just understood the game at an extremely high level and he didn't have any deficiencies in his game.
The verdict is still out on what kind of player Cunningham will become. Is he a star, an MVP, or one of those rare generational talents? The only way to know for sure is to wait and see for ourselves.
So far, the Pistons have faith that he'll be the answer to their prayers. After years of mediocrity, the franchise looks to finally be headed in the right direction.
Cunningham will be the key to unlocking their potential.