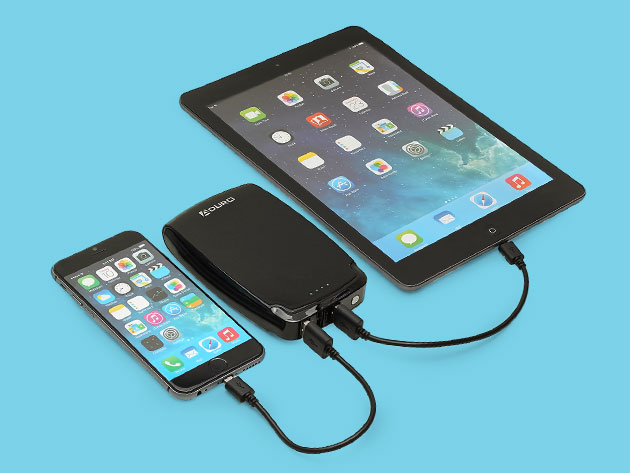 Our tech collections are growing, and with most of us packing more than just our smartphone in our everyday carry, keeping your devices energized when you're out and about isn't easy. Therein lies the value of this 
PowerUP 11,000mAh Triple USB Battery
, which can power up to three devices on the go.
Boasting a massive 11,000mAh capacity, this portable battery packs enough juice to charge your devices several times over. It's engineered with grade-A cells for quick, reliable charging; and, thanks to its triple-USB port design, you can power up your phone while having enough room to charge a tablet and your friend's phone as well.
With a PowerUP 11,000mAh Triple USB Battery on your person, you can stop hunting for outlets when you're out and juice your devices without skipping a beat. While it normally retails for $79.99, you can
get it in the Boing Boing Store today for $27.99
, saving more than 60% off the usual price.