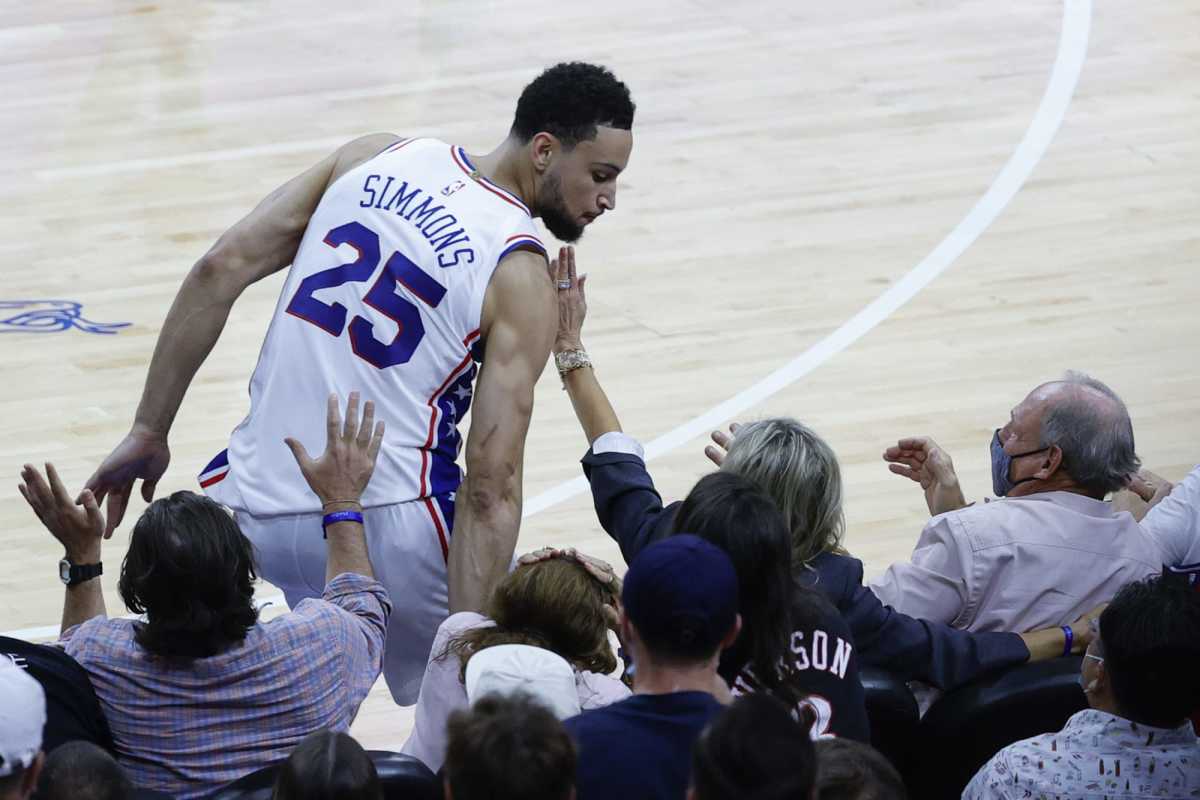 Getty Images
Even though the Ben Simmons saga isn't as hot as it was a couple of months ago, the NBA community still keeps tabs on this situation, trying to discover what will happen with the Australian playmaker and the Philadelphia 76ers. 
Following a disastrous playoffs exit in the second round of the 2021 NBA postseason, the point guard refused to meet with teammates and team officials until he decided to return to the city and participated in a couple of practices. 
After being thrown out of a practice by head coach Doc Rivers, the player hasn't taken part of any drill with the rest of the teammates, citing mental health issues as the reason why he's unable to play right now. 
Everybody has something to say about this ongoing situation, including a former Sixer who suffered the bad treatment of fans in Philly. Charles Barkley recently chatted with TMZ Sports, claiming that Simmons' days playing for the 76ers are over. 
"He's never going to play another game in Philly," Barkley said. "The fans won't forgive him."

"They have to make a trade," he added. "You have to move on from a bad relationship. They're not using him and Joel Embiid has been playing great this year, so they're wasting his talents."

Barkley -- who spent 8 seasons with the Sixers -- is familiar with how ruthless Philly fans can be ... recalling times they were hard on him when he played for the org.

"I know those fans very well," Barkley said. "I thought my name was Charles Barkley Son of a Bitch for a long time when I was there."
Chuck learned firsthand how hostile things can be in Philadelphia. Now Simmons is going through the same, while the rest of the world speculates about his future in the league. Recently, it was reported that Ben is willing to sit out this season if he's not traded before the trade deadline. 
The Sixers are keen to get a superstar in return from Simmons, but it's unclear which team is willing to land the point guard. So far, the picture isn't promising for the Sixers and their player, but time will tell how this situation ends.