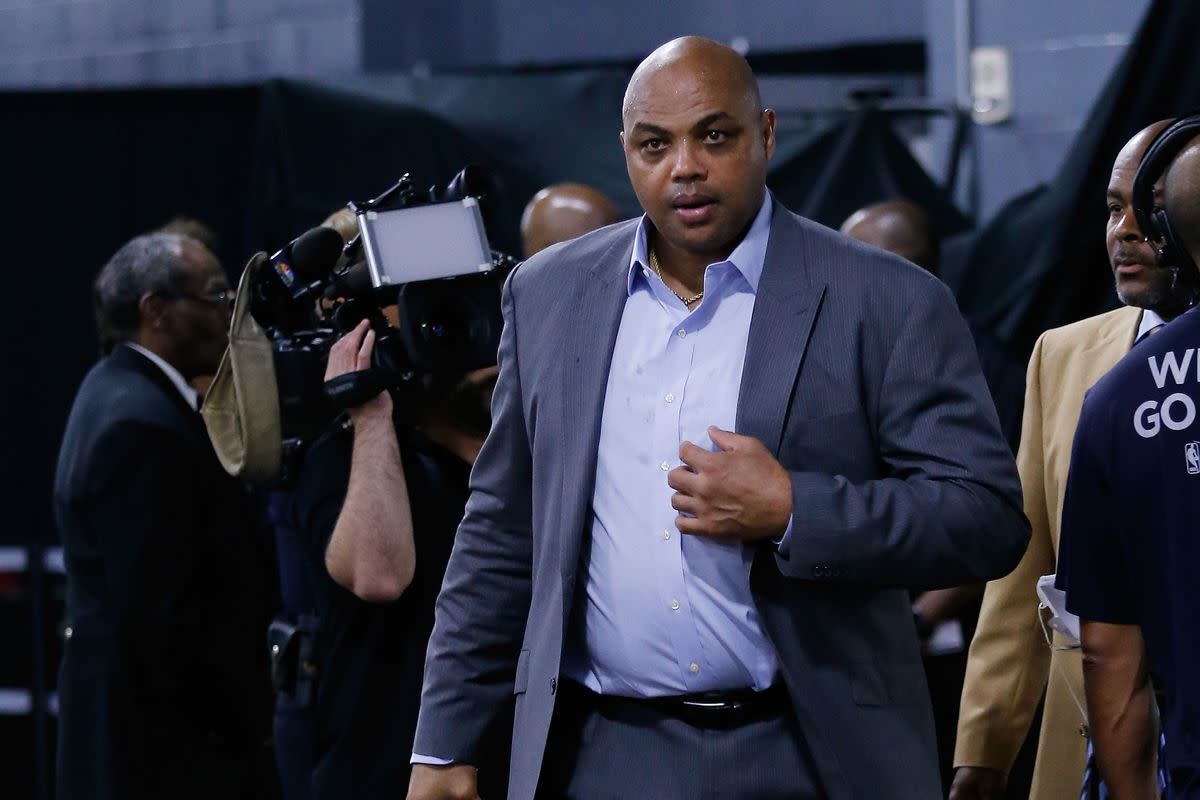 Credit: Silver Screen and Roll
To start the season, the Los Angeles Lakers believed they had a roster that could compete against anyone in the West. On paper, the combined forces of Russell Westbrook, LeBron James, and Anthony Davis were good enough to hope for another successful campaign.
Today, that hope has turned to disappointment as it has become clear that the 2020 Champs are in no shape to compete for a title.
Speaking to Maxim.com, TNT analyst Charles Barkley became the latest to belittle the franchise by pointing out their many flaws in a candid description.
"OLD. SLOW. BRICKS. FENSE, as in no 'D,'" Charles Barkley told Maxim.com in an exclusive interview. "And 'ENCH' as in no bench."
He also famously called the Lakers 'wussies' on live tv immediately after the game.
"The Lakers are such wussies. The way they are trying to throw Russell Westbrook and Frank Vogel under the bus is really pissing me off. I'm not gonna sit around like all these clowns on other networks who got their head up the Lakers booties. Now, they're blaming Frank Vogel and Russell Westbrook. The people up top who put that trash together are running and hiding like cowards, saying 'Oh it's Frank, it's Russ.' You put all them old geezers out there. Listen, the best guy other than LeBron in the last month has been who? Stanley Johnson. For y'all to be bringing a guy who was on the street and he becomes your second best player, whoever running that trash out there getting away with. It's ridiculous man."
Lakers insider Broderick Turner didn't speak much better about the team he is charged with covering. To him, the Lakers still have a 'long way to go' before they can even be in the conversation of being a contender.
"A legit contender? The word 'legit' is a game-stopper for me. No, they're not legit. Not even close," said Broderick Turner of the Los Angeles Times. "Even going forward there is nothing that indicates to me that they are a contender, and they have a long way to go to even be in that conversation."
Picking on the Lakers has become a common practice lately. Whether it's the fans or the media, everyone is joining in on throwing shade at the struggling franchise.
It's obviously an unfortunate turn of events for the Lakers, but it's hard to ignore just how bad they've mucked things up.
After winning a Championship under extreme and taboo circumstances, much of the roster was changed for guys the front office believed would be a better fit. Now, the chemistry and intensity the Lakers had in 2020 are nowhere to be found and morale is at an all-time low.
Truth be told, it is no wonder why so many people have joined in on roasting this dysfunctional Lakers team.