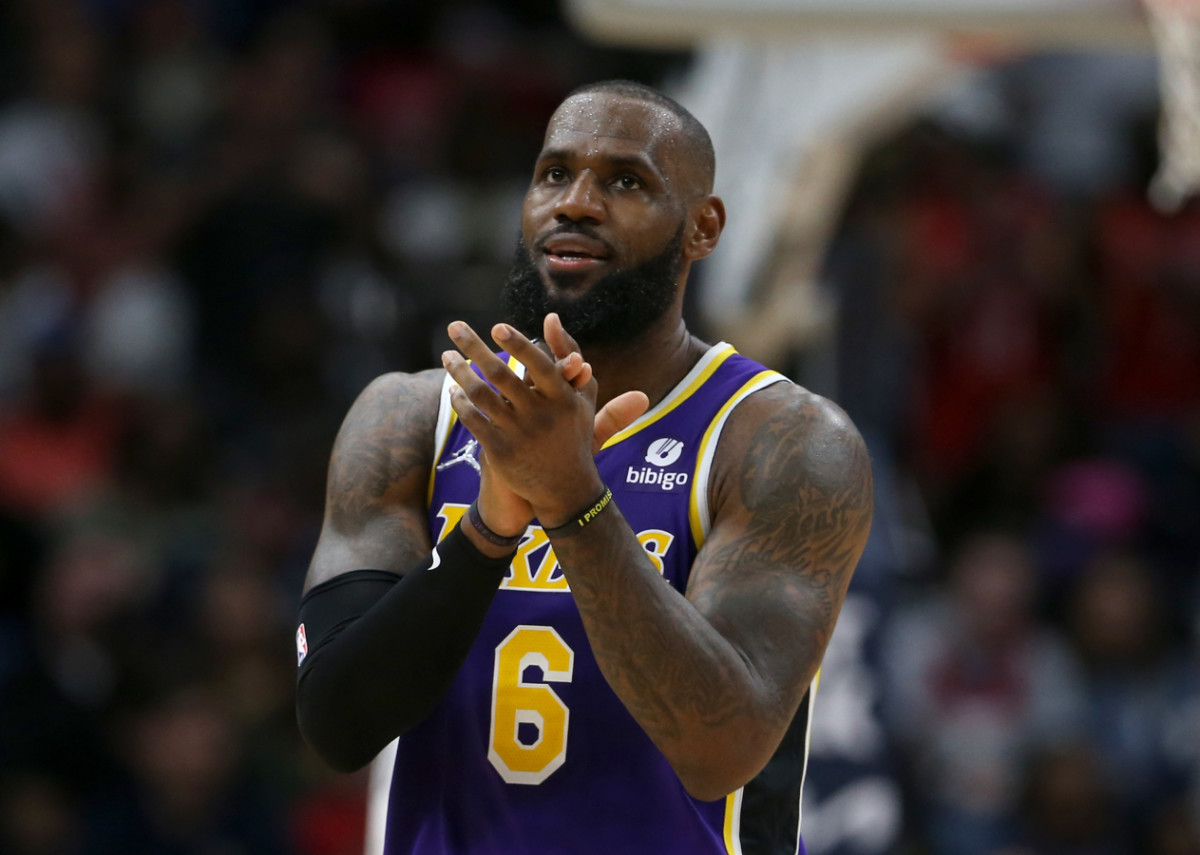 Credit: Chuck Cook/USA Today Sports
Back in 2014, professional comedian Jake Whitehall made an appearance on the Jonathan Ross Show, where he told the story of his night out with LeBron James.
The video was seemingly forgotten about by the NBA community, but it's getting some attention again after resurfacing online.
Here's the story:
"Last time I was in Manchester the most amazing thing happened. I was doing the Olympics and I was in the hotel bar and I was having a drink. And I was talking to this big guy, big, stocky, athletic chap. And I asked him what his line of business was and he told me 'I play basketball.' And I was like, 'which team are you with?' And he went 'the US Men's basketball team.' And he was with the U.S. Men's basketball team, and they were all staying in the same hotel."
What started off as a quick bar-side chat turned into a legendary moment for Whitehall, who got to hang with the entire crew -- including LeBron James.
"This guy came over that I recognized to be LeBron James, who's like the highest-paid sportsman in the world, coolest guy I've ever seen. He walks over, says, 'hey I'm LJ.' And he goes 'we're in Manchester for a couple of days, we were wondering if you know anywhere we can go out. I was like, 'I do know a place to go out. There's a really good bar that does two Jager bombs for a fiver. I can definitely get us in cause I know the doorman. So we went. It was me and all the U.S. men's basketball team. We all walked down the street and people were stopping their cars, screeching to a halt, to come up and have photographs with them. We got to the bar, and they all went in, and just as they were filtering into the bar, the doorman flipped the rope over in front of me I was like, 'no, you can't do this, you have literally stopped what could be the best night of my entire night. I said, 'you can't do this to me, mate.' And then I heard this voice. It was LeBron James, he turned around from the front and went, 'hey hey, the white guy's with us.'"
Most stories about LeBron involve encounters with him on the court. It's rare to see the other side of him, and it's good to know that James looks out for his own, even a guy who he just met at the bar.
It looks like Jack Whitehall got to have the time of his life with Team USA -- thanks to the King of basketball himself.