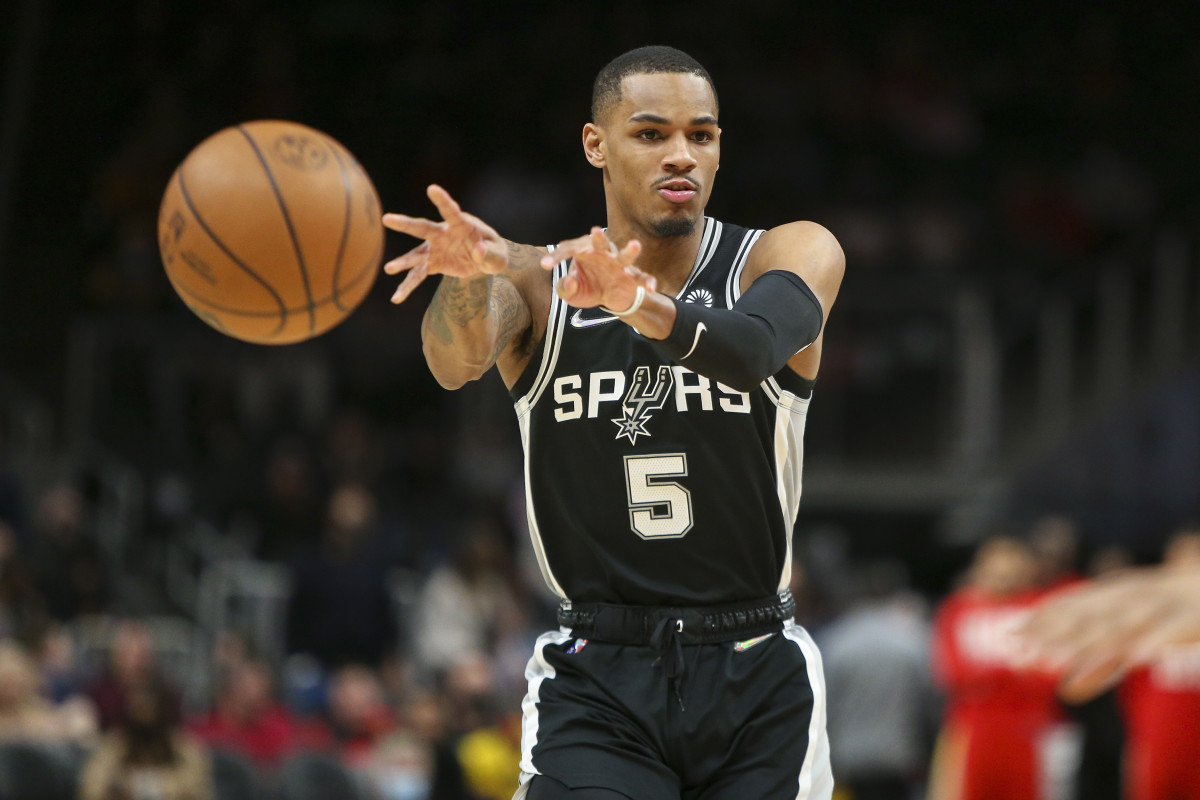 Credit: Brett Davis-USA TODAY Sports
Dejounte Murray is one of the most exciting young guards in the league today. He has been flying under the radar because the Spurs haven't been a competitive team in the last couple of seasons, but Dejounte took an All-Star jump this season and is getting to the point where he needs a good team to compete with him.
The Spurs have good pieces and are building towards something. However, there are teams that could just add someone like Dejounte to their lineup and vastly improve themselves. This includes teams like the Atlanta Hawks, where Murray would be a fantastic back-court partner for Trae Young.
The Hawks and Spurs are allegedly engaged in trade talks with each other over Murray, with the Hawks looking to give up John Collins in the deal. Murray has already commented on the rumor, sharing a Bleacher Report post about the trade and saying 'uh oh' with a popcorn emoji next to it. 
It seems Dejounte wouldn't be opposed to a possible move to the Hawks and wants to see how this situation plays out. The Spurs allegedly value Murray as how the Pelicans valued Jrue Holiday when the Milwaukee Bucks traded for him. That means acquiring Murray will be at a steep asset cost for Atlanta.
With Dejounte's age, there is clearly an upside in his career. His skill-set as present today is amazing to have next to Trae, as he can take up the role of being the guard stopper so the team doesn't need to worry about Trae getting exposed by opposing guards.
The Hawks want to move Collins before the NBA Draft. He could come into the Spurs and be the team's number one option. If the Spurs were to move on from Dejounte, they likely wouldn't be able to compete for the Playoffs on the basis of having Collins alone, so it seems the Spurs will be pivoting towards a full-fledged rebuild next.