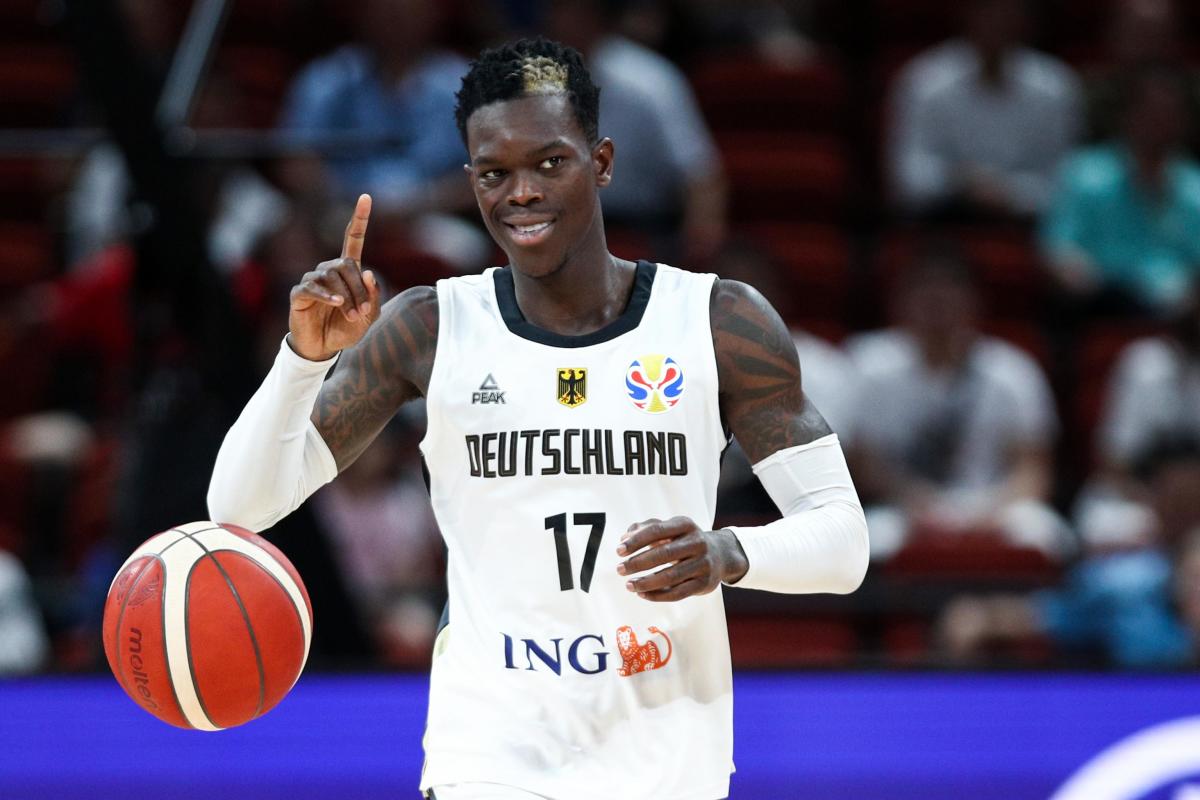 Credit: Bleacher Report
NBA Free Agency has been going on while many international NBA players are busy representing their countries in the FIBA World Cup qualifiers. Luka Doncic and Goran Dragic have been making waves for Slovenia, while Facundo Campazzo has been leading Argentina. But nobody has had a better performance so far than Dennis Schroder for Germany.  
The former Lakers point guard had a very rough 2021-22 season. After missing out on a massive extension for the LA Lakers, Schroder had to sign a one-year deal with the Boston Celtics. He would be underwhelming for Boston, who sent him to Houston where he saw out the season on the young and tanking roster. 
Schroder is still a free agent but has been focusing on playing for Germany in the WC qualifiers. He had a monster game against Poland to help his country to a 93-83 win in a closely fought contest. Dennis dropped an all-time European Qualifiers high with 38 points in the game.
The second-best performance of the tournament also came today as Luka Doncic had a near 30-point triple-double in Slovenia's win over Sweden where Dirk Nowitzki was in attendance. 
Schroder is going to review the offers any team has made for him after his international campaign is over. The guard has not been linked with any major move to any team and will be expected to sign on the veteran minimum for his next team. This is a far cry from the $80 million he rejected from the Lakers when he thought his value was higher. 
Teams like the Dallas Mavericks could be interested in Schroder after they lost Jalen Brunson for nothing and failed to sign Goran Dragic before the Chicago Bulls. If they are still looking to add a replacement guard for Brunson, Schroder could be the best cheap option left on the market. His performances for Germany may help stir more interest but is unlikely to get him a bigger contract on any contending team.