Health is about way more than pure poundage. So why get a scale that only looks at what you weigh?
Smart scales use sensors to clue you in on your body fat and muscle mass, plus other stats like your heart rate, resting metabolic rate, and more.
Most can be synched up with an app via Bluetooth or Wi-Fi to log and track the data on your phone, so you can keep tabs on your body and track your progress as you work toward a weight or fitness goal.
As you might imagine, not all of these devices are created equal. Some smart scales are better with accuracy than others. And different models have different features that you might think are really cool or totally unnecessary, depending on your individual needs.
Here's a roundup of the best of the best picks for everyone.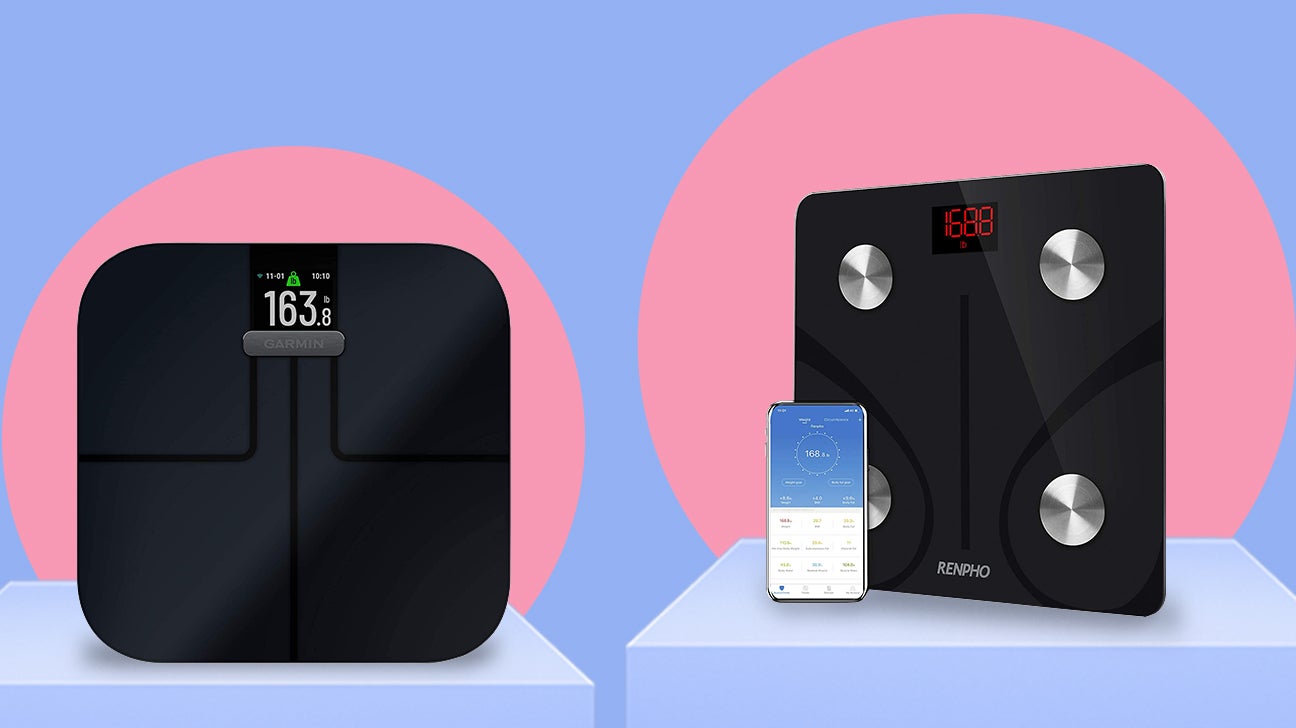 How we chose
Your ideal match made in Smart Scale Heaven depends on your goals and the functionality you're looking for. We sought out models designed with different types of users in mind, all while checking off the boxes for important features like:



Accuracy. Most smart scales aren't perfect. But they need to track their metrics as tightly as possible.



Ease of use. It should be "step on, get your reading, step off." Not Grandma figuring out her iPhone.



User satisfaction. Ratings matter, people. If a scale doesn't have a lot of love, we don't want it on our list. 


Pricing guide



$ = under $50



$$ = $50–$100



$$$ = $100–$150



$$$$ = $151–$200



$$$$$ = over $200


The 10 best smart scales
Best smart scale overall
Here's a much loved all-purpose pick that measures your weight, 
BMI, body fat, lean muscle mass
, 
water weight
, and bone mass.
The free app syncs up with FitBit, Google Fit, Apple Health, and My Fitness Pal, making it super easy to track your fitness progress. Also kind of amazing: If you have a problem with the scale, you can call the Greater Goods headquarters and get support from a real human.
Price:
 $$
Best smart scale for partners or roommates
Smart scales are all about personalization. So if multiple people in your household are gonna use it, you want it to be able to have custom settings for everyone. This model can accommodate up to 8 users, while syncing with 100+ apps and giving weight measurements within 0.2 pounds.  

Price: $$
Best smart scale for bodybuilders
Most smart scales measure body fat and muscle mass by sending electrical currents up through your feet (that you don't feel!).
Omron's bioelectric impedance method uses a scanner device that also sends electric signals through your hands to get an ultra accurate reading, which can be important if you're trying to reach a 
precise body fat goal
.
Price:
 $$
Best smart scale for weight loss
The scale itself keeps track of 30 days' worth of weight data, making it easy to track your progress just by stepping on. And you can keep tabs on more deets and longer trends when you log the info into Garmin's app.

Price: $$$$
Best smart scale for athletes
This Tanita model uses its exclusive Bioelectric Impedance Analysis (BIA) technology to give you body fat and muscle mass stats as accurate as what you'd get from hydrostatic (underwater) weighing, which is 
typically considered the gold standard
. Which is definitely helpful if you're involved in a sport where your body fat percentage needs to stay in a super specific range.
Price:
 $$$
Smart scale with the best app
The scale has all the basic features you'd want, and it delivers on them well. But what you'll really like is the app that comes with it.

It's super user-friendly and makes easy work of tracking your weight, body fat, muscle mass, water mass, and resting metabolic rate. It even lets you know how your measurements compare to average for your height, weight, and age (though this could potentially be anxiety-inducing for some).

Price: $
Smart scale that doesn't need batteries
Fact: Most scales rely on AA or AAA batteries. They'll last for many months or even a year, but wouldn't it be nice to just not have to deal with them at all? This scale gets its juice from a USB charger and will stay powered up for as long as 12 months.

Price: $$$$
Smart scale with heart rate tracker
Trying to improve your fitness? This scale gives you a heart rate check, which is an 
easy measure of your ticker's overall strength
. It also measures all the necessary body composition stats, and supports multiple user profiles.
Price:
 $$$$
Smart scale that syncs with your FitBit
This device definitely isn't cheap. But it might be worth it if you've already dropped a ton of cash on a FitBit, since the scale automatically feeds data into your tracker. You can pair it with the FitBit app to set health goals like weight loss or hydration and log your food and calorie intake too. 

Price: $$$$$
Best budget smart scale
It costs less than takeout for two and has racked up an eye-popping 120,000+ 5-star reviews.

It measures 13 key metrics including weight, body fat, BMI, muscle mass, and water content, and even estimates your metabolic age. Is it 100 percent accurate? Probably not. But if you're OK with pretty good instead of sheer perfection, this is definitely a great choice.

Price: $