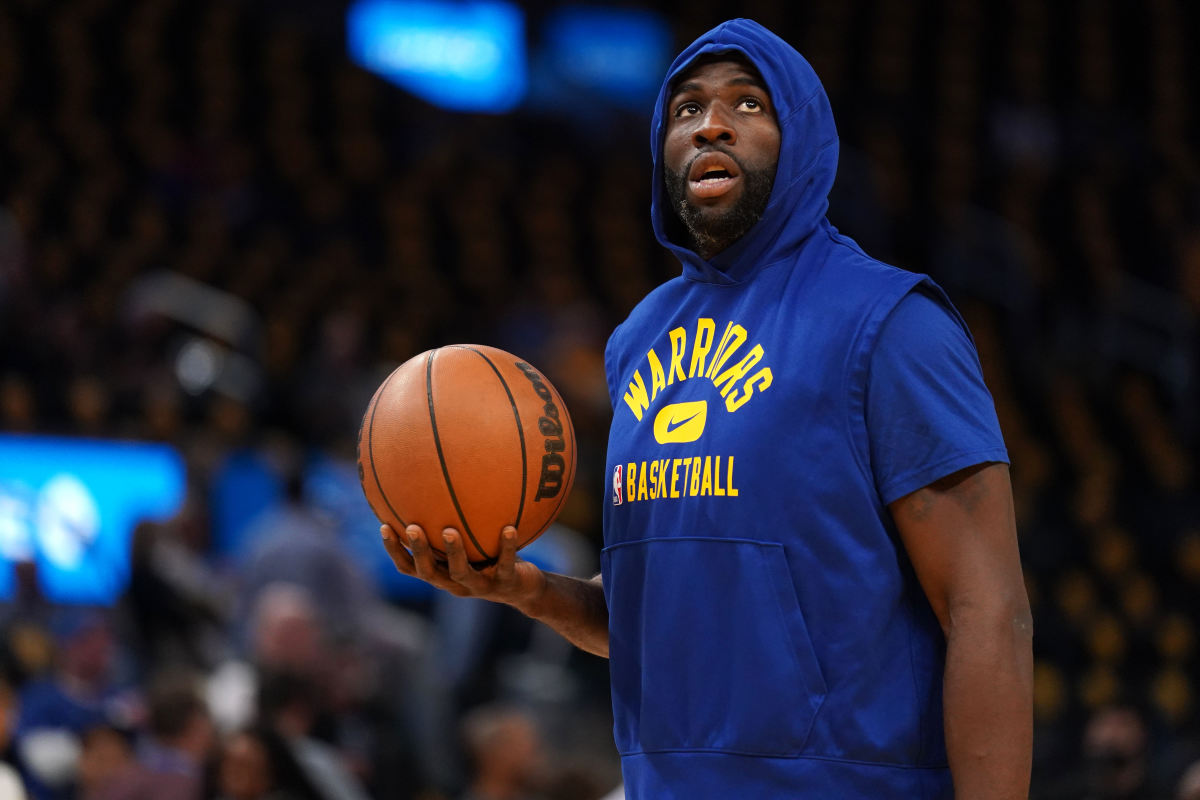 Credit: Cary Edmondson-USA TODAY Sports
Kendrick Perkins has been one of the more polarizing sports personalities on ESPN since his arrival. A long-time role player in the NBA, Perkins doesn't hold back in his somewhat outlandish takes on the network and has previously been called out by the likes of Kevin Durant. 
Now another one has joined in on the party in the form of Draymond Green and the Warriors forward did not particularly hold back on Perkins after Game 6.
"I saw somebody say I'm scared to shoot the basketball. Scared and me in the same sentence... a big ogre on TV talking about what Draymond say ain't the gospel. It is the gospel. What I say is the gospel," Draymond said. "When you say that multiple times on several different segments, you must think what I say the gospel. So, you know, you gotta come out and shut some guys up sometimes."

"These are people who get employed on TV to talk about our game... You make that pass, I would like to see it. I played against that guy by the way, I'm talking about Kendrick Perkins for those of ya'll who don't know."
It is not a surprise to see Draymond react the way he did after what was said and unsurprisingly, Perkins responded to him a bit later too.
Perkins is not one to back down and he will likely remain critical of Green if he feels that the Warriors star isn't being aggressive enough on offense.
As for Green, he should now shift his attention to the Conference Finals and not be too bothered about talking heads on TV. The Warriors will face the winner of the Suns-Mavs series which has surprisingly gone 7 games. They will fancy their chances regardless of who they face but will need to play better than they did in Games 4 & 5 against the Grizzlies if they are to return to the NBA Finals.