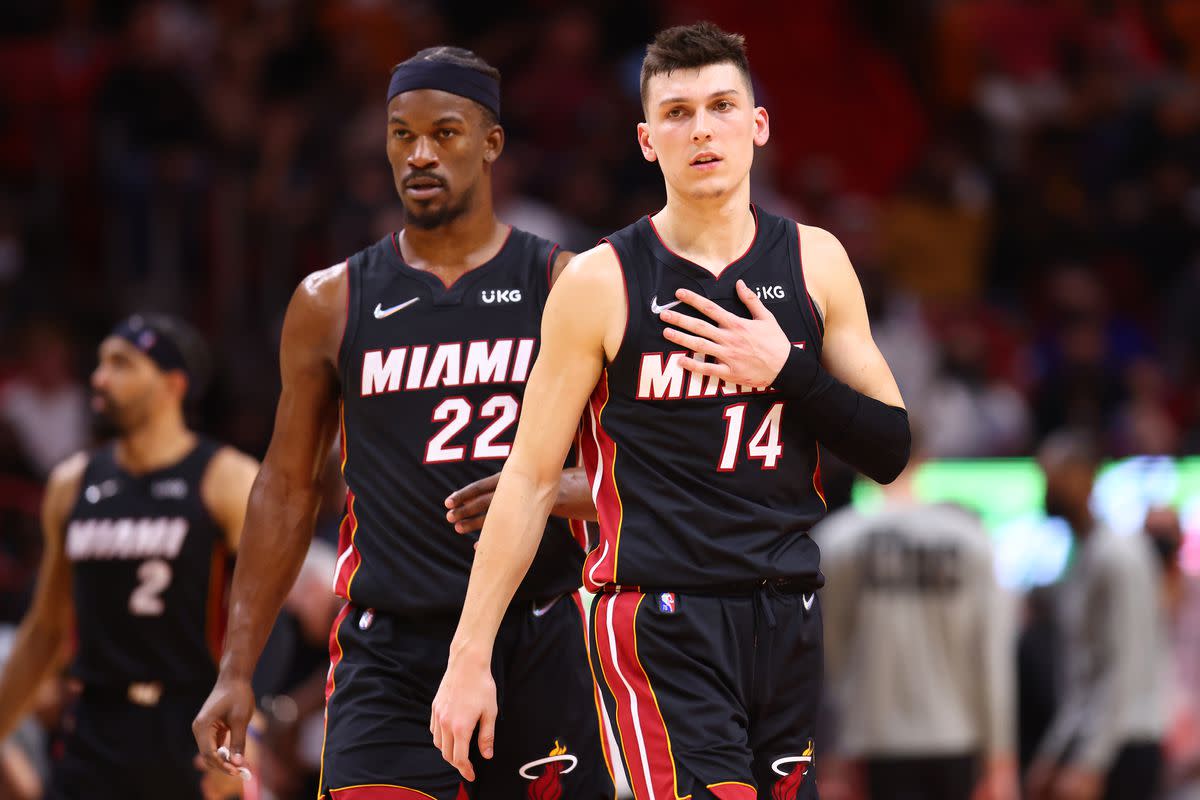 Michael Reaves/Getty Images
The 2021/22 NBA season has given us some surprises during the first three months of competition. The Los Angeles Lakers have underperformed this campaign after being deemed championship favorites before the start of the season. The Brooklyn Nets received the same tag, but they've gone through some issues that have prevented them from dominating the Eastern Conference. 
As the two favorites to the championship prior to the season, New Yorkers and Los Angelenos earn the most attention from the media. While other teams are thriving, exceeding expectations, the Nets and Lakers are a recurrent topic around the association thanks to their struggles. 
Recently, Dwyane Wade and Shaquille O'Neal debated if they should get a pass for underperforming, given that they haven't been fully healthy during the season. While Shaq tried to defend both teams, Wade pointed out that the Miami Heat also had some absences during the season and still are the 1st seed in the East. 
"You can't judge either of these teams (Lakers, Nets) because they're not at full strength," O'Neal stated. 
"Shaq what does that mean? The Miami Heat haven't been at full strength all year and they're in first place," Wade replied.
"That's not me saying it, it's the people," was O'Neal's response to Wade's rebuttal.
"This looks like a team every one in the league has their eyes on and should watch out for…the Heat have shown – with Jimmy [Butler], without Jimmy, with Bam [Adebayo], without Bam, with Kyle [Guy], without Kyle – they're for real," said the now Utah Jazz owner, via Heavy.
"They retooled in the right way. They added the right pieces. This looks like a team every one in the league has their eyes on and should watch out for. With health and the coach of the year over there, they definitely have the opportunity," Wade added in a TNT conference call via Miami Herald.
The Heat are playing great basketball this campaign. They didn't have the best time last season, getting swept by the eventual champions Milwaukee Bucks in the first round of the playoffs. They added pieces like PJ Tucker and Kyle Lowry to improve their level. 
After beating the New York Knicks on Wednesday night, the Heat are 31-17 seeing other teams like the Chicago Bulls, Cleveland Cavaliers, Brooklyn Nets, Milwaukee Bucks and Philadelphia 76ers from the top of the standings. They're quietly one of the best teams in the NBA this season, and if they keep this level, the competition to win the East will get a lot harder for the favorites Nets and Bucks.