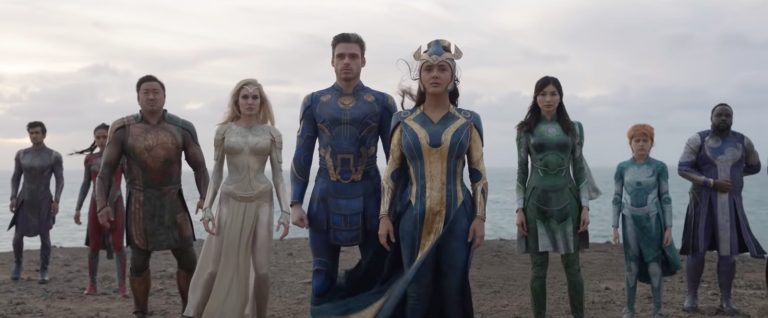 Forget Spider-Man: No Way Home. Eternals is Marvel's most ambitious MCU movie of the year. The movie will introduce the oldest superheroes in the MCU: The Eternals. They've been hiding in the shadows, forbidden to intervene unless the Deviants are involved. We know that from the trailers and the various promo clips and featurettes that Marvel has released. And Marvel has been promoting the movie at a rapid pace in recent days. The film's marketing push is in full swing ahead of the November 5th release date, and Marvel wants to audience to start learning about the 10 superheroes that will appear in the film.
Thanks to these videos, we get a hilarious paradox that everyone can enjoy without it spoiling the action in the movie. If, however, you're the kind of Marvel fan who doesn't watch trailers, TV ads, or featurette videos, then you might want to avoid this one too.
The post Eternals delivers a hilarious paradox before it's even out appeared first on BGR.
Today's Top Deals






Trending Right Now: