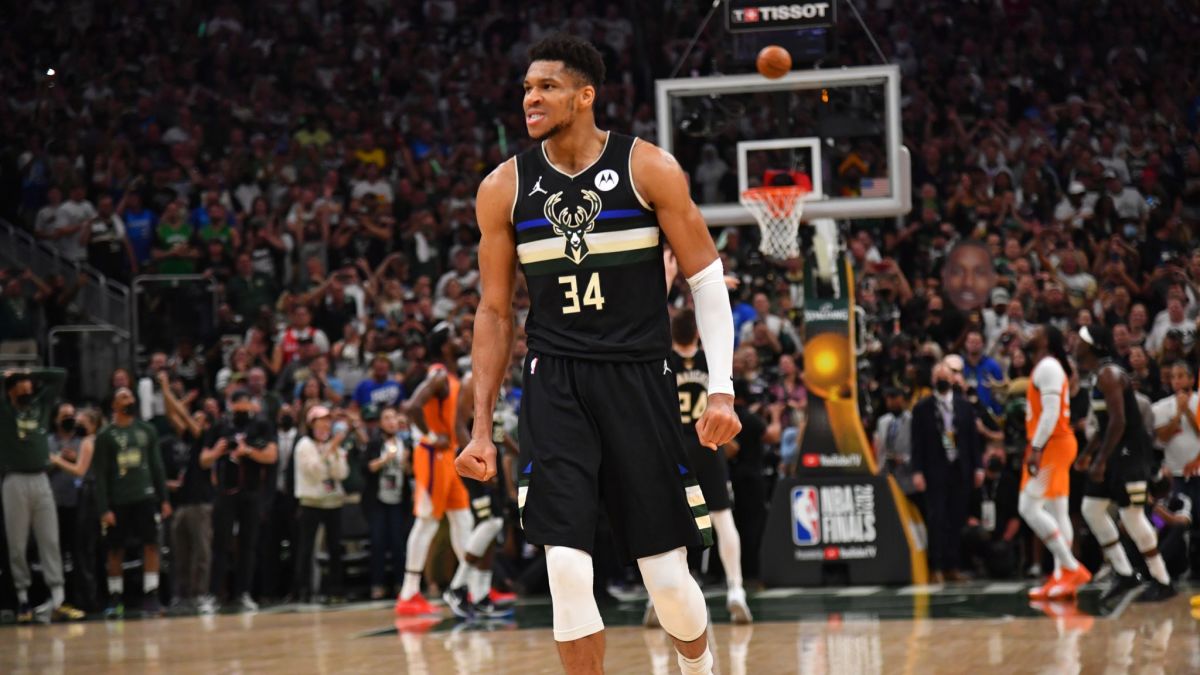 Source: Sky Sports
When things get close in a game in the fourth quarter, it is generally up to a team's star to create offense themselves and score those important shots down the line. Some people are cut out for it and others aren't. Sometimes, superstars even have to take a shot that will either win or lose their team a particular game.
Giannis Antetokounmpo is a superstar that isn't necessarily a traditional perimeter shot creator, but that didn't matter when he scored the game-winning layup against the Charlotte Hornets in the recent Bucks-Hornets game.
Antetokounmpo was recently questioned about how it feels to take game-winning shots and be in those situations. He claimed that even if you miss the game-winning shot, you still learn from being in that position.
You got to take them. You got to be in those situations. You got to learn from them. Miss or make, you learn. If you play for a long time, you're gonna be in this situation at least 100, 200, 300 times. Sometimes you're gonna miss, sometimes you're gonna make some shots. You remember the last one I missed? Yeah, but you remember the last one I made. That's the beauty about it. So you got to be able to have the guts and the edge to be able to be in those situations.
It is quite obvious that Giannis Antetokounmpo is okay with being in those situations, as he realizes that there will be many more late-game situations where he will have to score in crunch time.
The Milwaukee Bucks have performed well recently, and they have looked the part of a championship contender despite a slow start. Many viewed them as one of the 3 best teams going into the season, and they a everyone why that is the case. Hopefully, that sort of play will continue, and with an MVP-caliber player in Giannis Antetokounmpo, they will always have a shot at the championship.