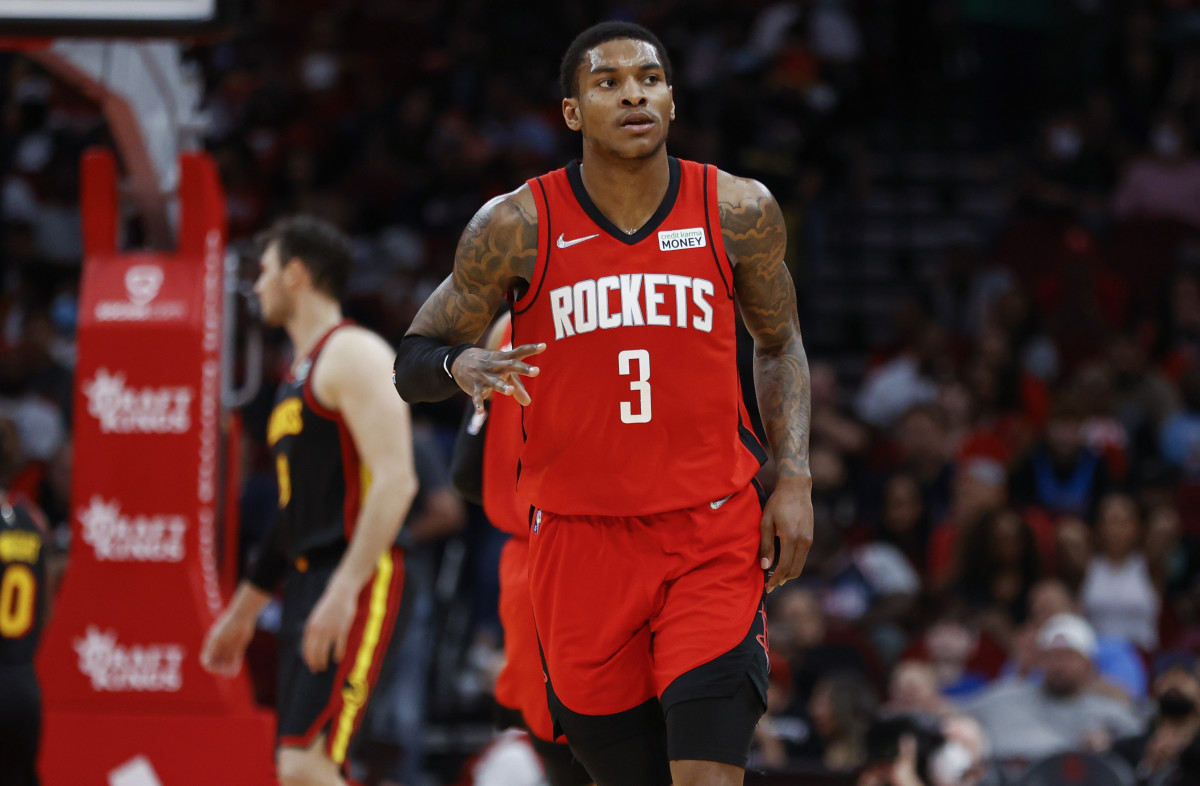 Credit: Troy Taormina-USA TODAY Sports
Kevin Porter Jr. is one of the best young combo guards in the game, and he currently plays for the Houston Rockets. He and Jalen Green should in theory make up the backcourt of the future for the team.
It seems as though the Houston Rockets are interested in locking Kevin Porter Jr. up to a long-term contract in the near future. Shams Charania of The Athletic has recently revealed that the team and Porter Jr. "have mutual interest" in a contract extension ahead of the 2022-23 season.
Rockets guard Kevin Porter Jr. and the organization have mutual interest in a contract extension before the start of the 2022-23 season, sources said. Porter, the No. 30 overall pick in the 2019 NBA Draft, is entering the final season of his rookie deal. He joined the Rockets on Jan. 29, 2021, and has made progress over the past two years in Houston.


Porter averaged 15.6 points, 6.2 assists and 4.4 rebounds per game last season while shooting a career-best 37.5 percent from 3-point range.
It remains to be seen what sort of contract Kevin Porter Jr. will command from the Rockets. There's no question that he has a lot of potential and talent, but he has shown some inconsistency in the past. Hopefully, Kevin Porter Jr. is able to put it all together, and eventually become a star for the Houston Rockets. 
As of right now, the Houston Rockets have a solid young core, with a lot of great prospects. Jalen Green, Kevin Porter Jr., Alperen Sengun, and Jabari Smith Jr. are all prospects that could develop into special players for the Houston Rockets. There's no doubt that the future is bright in Houston, and perhaps they will be a contending team a few years from now once their players gain more experience.