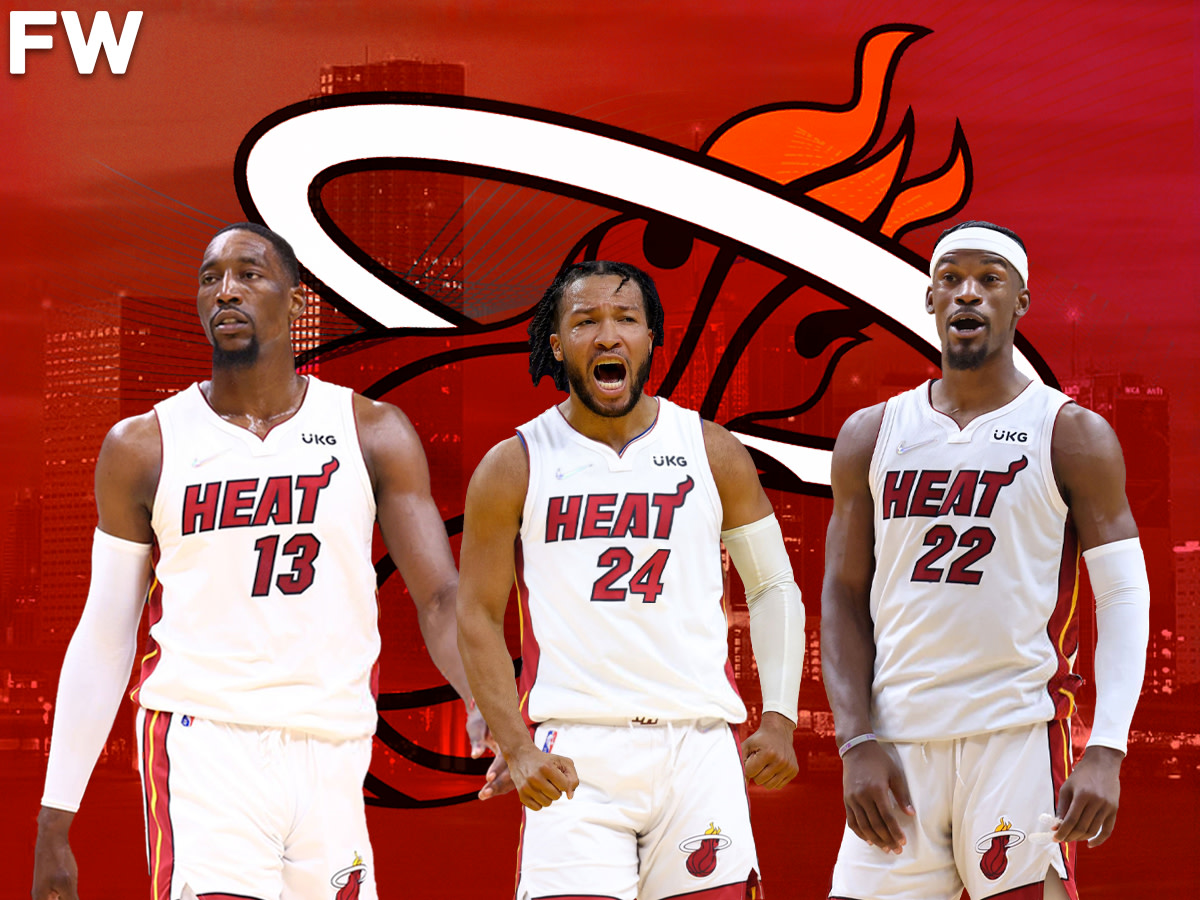 Credit: Fadeaway World
Mavericks point guard Jalen Brunson will have no shortage of options this summer. As one of the offseason's most attractive free agents, teams are lining up for the chance to sign him to a shiny new deal.
While most experts and insiders believe he is already a knock to join the Knicks, everyone was shocked when it was revealed he'd also be meeting with the Miami Heat when talks officially open up later this week.
Free agent point guard Jalen Brunson is scheduled to meet with a few teams, headlined by the New York Knicks and Dallas Mavericks, on the first day of NBA free agency, league sources told Yahoo Sports.

There is a darkhorse team in play: the Miami Heat, as they've secured a meeting, too, sources said. In order for the Heat to acquire Brunson, it would take a sign-and-trade agreement.
The situation with Brunson is actually much more complicated than it seems. He played great for the Mavericks all season long, stepping up as a leader offensively with averages of 16.3 points and 4.8 assists per game on 50.2% shooting.
But there are also a lot of questions about his ceiling as a player and the risks of moving him away from a Dallas system that he has thrived in.
If you ask those in his inner circle, however, they will tell you that his stint in Dallas, alongside Luka Doncic, has actually held him back.
"I've talked to people in his circle who think he has another level to reach that he just couldn't reach with Dallas because he played with the most ball dominant player in the league." 
Whatever else happens over the next few weeks, Brunson's decision will be one of the biggest dominoes to fall this summer.
He isn't going to win any MVP trophies, but he's the type of high-impact player that could drastically alter the balance of power in the NBA. If Brunson ends up going to South Beach, the Miami Heat will have all the pieces they need to make another Finals run.