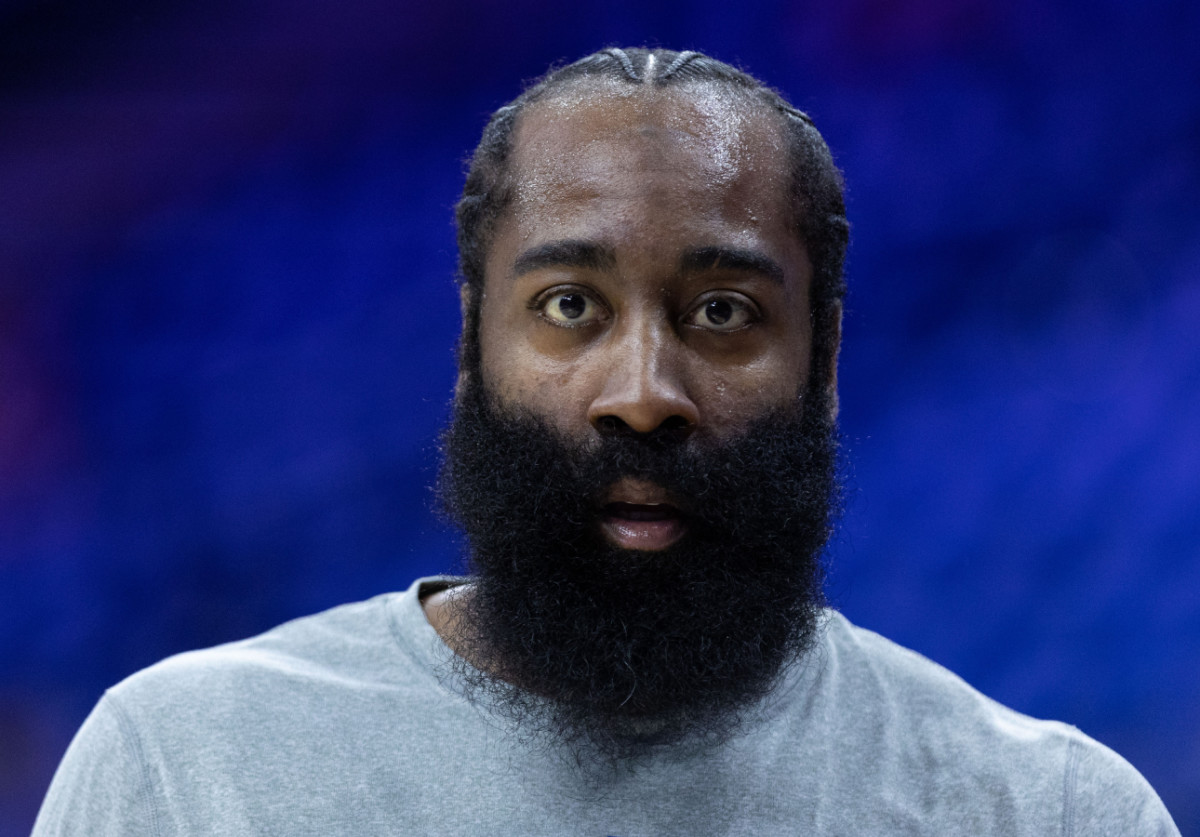 Credit: Bill Streicher/USA Today Sports
James Harden is with the Philadelphia 76ers and he has recently taken a pay cut to help the franchise build a contending team. He is no longer the same player he once was, especially during his MVP season with the Houston Rockets, but the Beard could still come back and turn back the clock next season next to Joel Embiid. 
Harden being traded to the Brooklyn Nets didn't quite work out for him, even though he is now in Philadelphia where he initially wanted to go. It's hard to not think about how good he was when he was in his prime, and it seems that even Harden himself hasn't entirely moved on from his Houston days, even if he is playing in another city at the moment. 
In an interview with Haute Time magazine, Harden spoke about his relationship with the city of Houston, talking about how he still feels at home there. 
"My family is here, my mom, my sister, my brother, so this is the place I would call home. I feel like this city deserves for me to still put my stamp on it even though I'm no longer playing here. I've got to find ways to continue to do that, and I will."
During his time in Houston, where he moved after his stint with the Oklahoma City Thunder, Harden emerged as arguably one of the most offensively gifted players the league has ever seen. Between 2017 and 2020, which was his peak, Harden averaged over 33 points per game and almost led the Rockets past the KD-era Golden State Warriors. 
Players that become the face of a franchise in a certain city have a bond with the franchise even if they end up leaving. Having been in Houston for about a decade, it's understandable that James Harden still feels close to the city and he will likely have people there that love him forever as well.