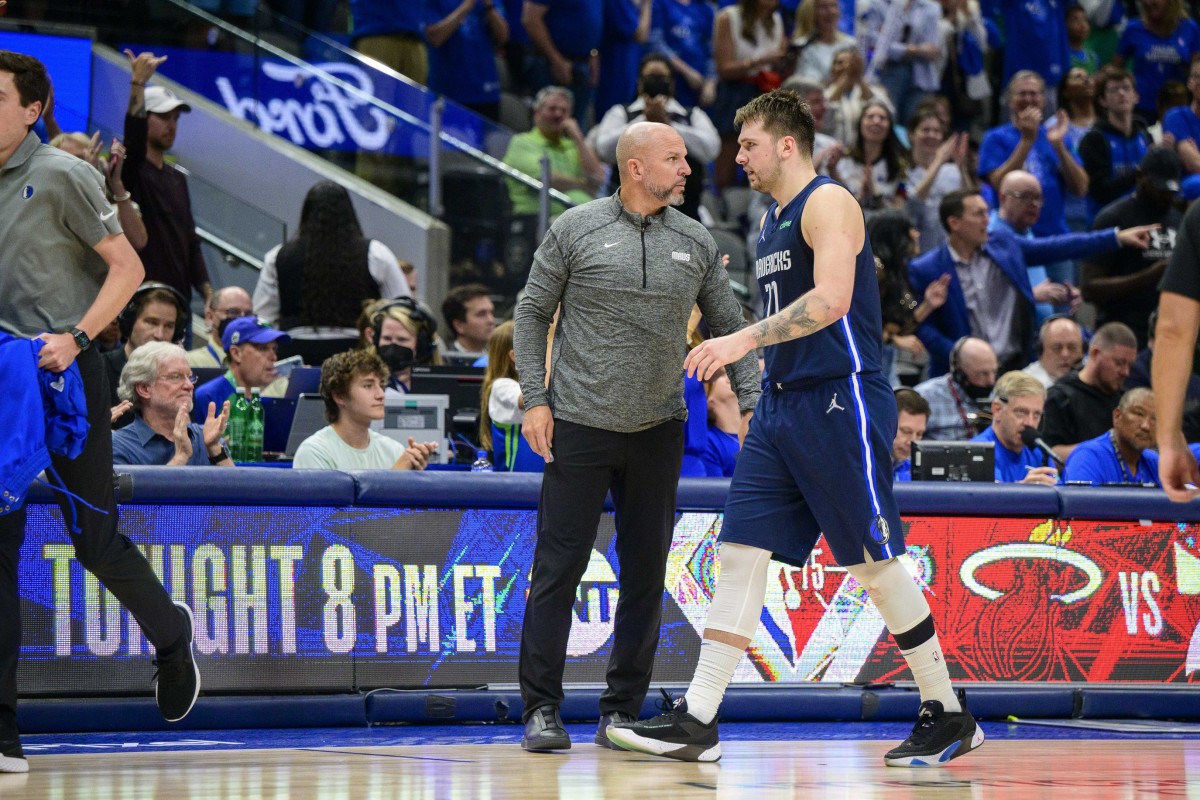 Credit: Jerome Miron-USA TODAY Sports
Luka Doncic continues to grow into one of the best players in the world. Since entering the NBA, Doncic has quickly established himself as a superstar and has become to central figure for the Dallas Mavericks.
Luka Doncic was named to the All-NBA First Team, making it the 3rd time he has done this in his 4-year NBA stint. Doncic has been magnificent, and this is an incredible accomplishment by someone so young in their career.
Dallas Mavericks head coach Jason Kidd spoke after the Mavericks won Game 4 of the Western Conference Finals about Luka Doncic being named to the All-NBA First Team. 
He lauded Luka for his accomplishment and added that he is the leader of the Mavericks, and will lead them to success. He also noted Luka Doncic is not afraid of the big stage, but actually embraces the pressure that comes with being the leader of the team.
"He's our leader. As he goes, we go, and he loves that stage."
Doncic himself spoke on making the All-NBA First Time for the 3rd time in 4 years, calling it a blessing. Doncic was clearly thrilled to be considered one of the NBA's best players for the third season running.
But right now, his focus will be on trying to overcome a massive deficit against the Golden State Warriors and try to lead the Dallas Mavericks to the NBA Finals for the first time since 2011.
Doncic and the Mavs do not have the odds in their favor, as no team in NBA history has overcome a 3-0 deficit in the playoffs.
But the Mavericks have fought from difficult positions throughout this playoff series, as they were able to defeat the Phoenix Suns in 7 games, who were the best team in the NBA during the regular season.