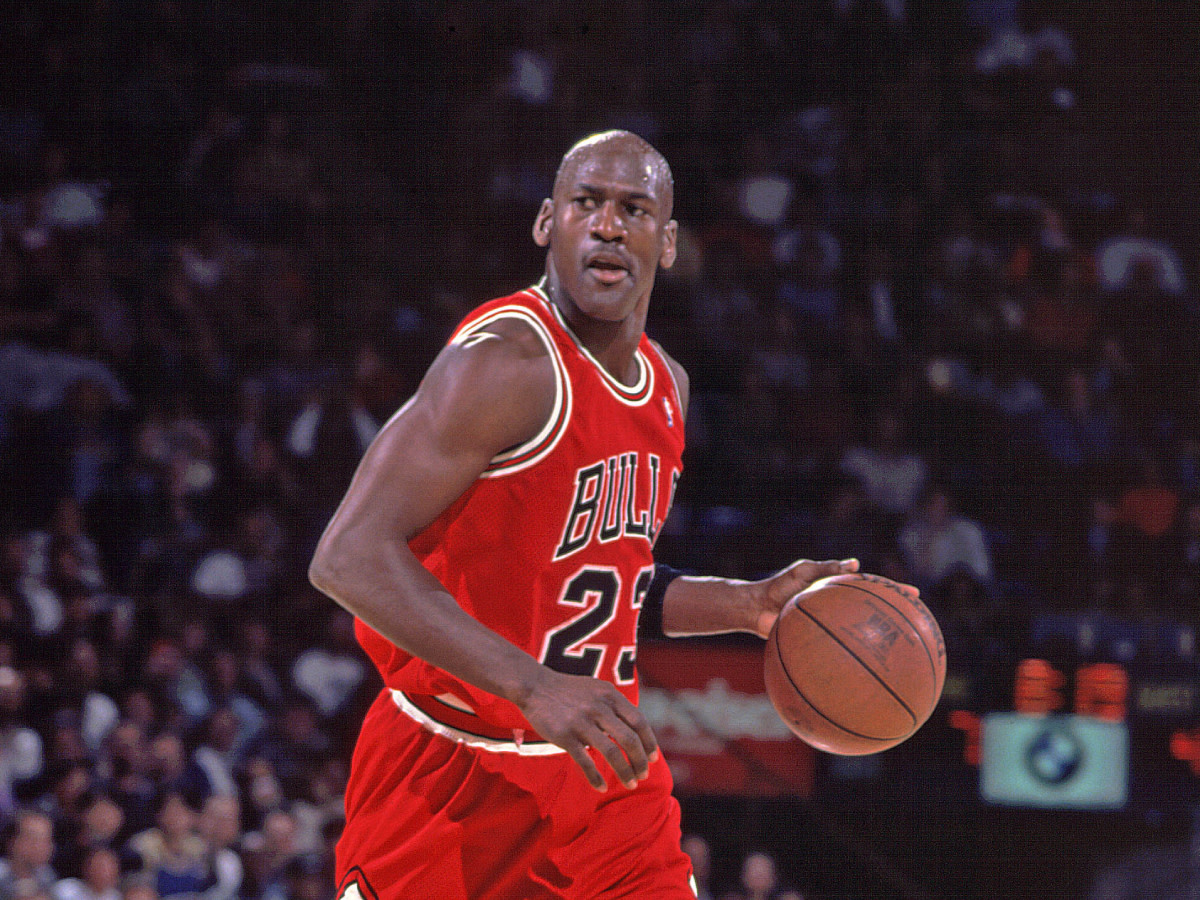 Credit: RVR Photos/USA Today Sports
There's a lot that people know about Michael Jordan and a lot that they don't. The latter part of the statement is hard to believe considering just how popular MJ has been since he came into the NBA, but even he once spoke about people not realizing what his life is exactly like. Jordan is one of the greatest to ever play, but exactly how he got to that point is something that has warranted many a discussion in the NBA world. 
Michael Jordan described his coachability as his greatest asset, it's what allowed him to become as great as he eventually did. But there's a lot more to it than that. His athleticism and skill were not to be looked down upon, and there is one key aspect of his that was perhaps most important of all. MJ was always incredibly competitive, and his finding ways to motivate himself on a nightly basis is what helped him reach the dizzying heights that he did. 
---
Michael Jordan Once Took Something Personally And Dropped 100 Points In A Charity Game
Michael Jordan 'taking things personally' became a meme following the popularity and success of the documentary, The Last Dance. MJ said multiple times that he took something an opponent said or a fan said personally and used it as motivation to beat them in the game. And this wasn't something he could switch off either; it came out in random games as well. 
Jason Kidd shared an anecdote in 2021 when asked about his favorite Michael Jordan story. And it showcases exactly how competitive MJ was, and how easy it was to tick him off. 
(starts at 4:47 minutes):
"Let's see. The best story or one of the best stories I can share is, after being drafted by the Mavs, there was a charity game in Chicago that was played at the old stadium before they closed it. And it was a Scottie Pippen charity game. And so, I thought I was gonna be on the team against the Bulls and it turned out to be Michael Jordan and us against Scottie and the Bulls. 
"And Mike kinda took that personal and went out there and scored 100 points. And we ended up winning the game, but it was just, as a rookie, my first encounter with Michael was being his teammate and I was excited to have that opportunity... And it was just eye-opening, how seriously he took the game."
Michael Jordan's stories never quite seem to get old, no matter how many different ones we hear. His relationship with Scottie Pippen has deteriorated since both retired, but it's clear that things weren't just ideal back in the day, either. Another example for the history books of why it's a bad idea to make Michael Jordan angry.