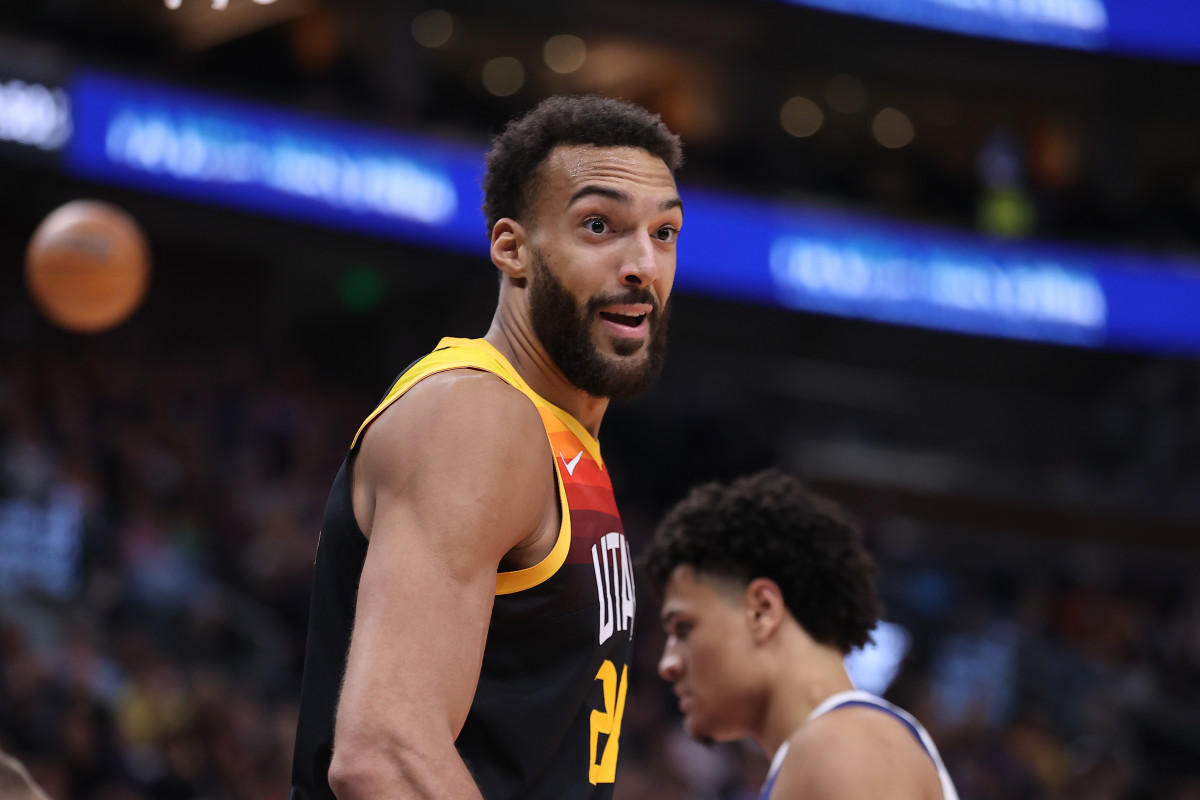 Credit: Rob Gray/USA TODAY Sports
Rudy Gobert is one of the most accomplished bigs in the game. As a 3x All-Star, 4x All-NBA player, and 3x Defensive Player of the Year, experts have already showered him in accolades.
Yet, for some reason, Gobert rarely receives the respect he deserves. In the eyes of fans and many experts around the association, Gobert is a wildly overrated player whose best years are behind him.
Leave it to former Jazz swingman Joe Ingles to come to Gobert's defense and challenge all the negative narratives that have surfaced since his ascension:
"It is so bizarre to me why people... I don't know if it's that they don't respect him or don't like him or don't think he's good at basketball but I don't know what you're watching if you don't think he's talented. His first few years I was like he's big, he's long. Would he be what he is now, I wouldn't say I didn't think he would be but I thought it would probably take longer than what it did. It was almost like in a year or two he figured it all out. He's a really good guy off the court, there are no issues there's no drama with him. I don't know how you can't respect what he does on the court. I randomly see numbers tweeted about him or his defensive impact and it's just like out of this world. There's no one in the NBA that's doing that."
Gobert's career isn't traditional. On the court, he plays like an absolute beast on both ends of the floor, providing a dominating presence under the rim. In Utah, he enjoyed limited success with Donovan Mitchell.
In Minnesota, only time will tell how far he's able to elevate the young squad.
Regardless, Rudy Gobert is a guy who makes a huge impact on the court, and what he is able to do on a game-to-game basis needs to be recognized and respected.