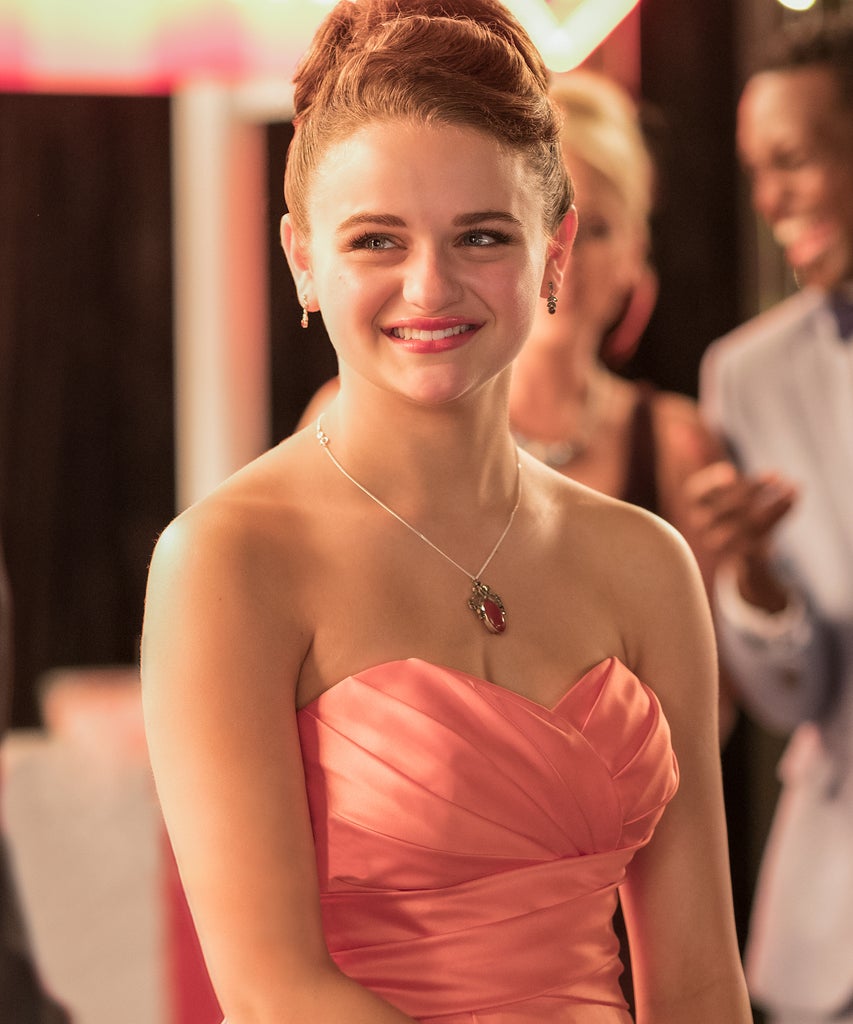 Joey King may single-handedly save summer 2020 with the return of fan favorite The Kissing Booth. The 2018 movie, which charmed over viewers with its modern take on unrequited high school love, has been teasing a sequel for the past two years, and now we finally know when to expect more kissing and more booths: July 24.
King — who in the interim was nominated for an Emmy for her performance as Gypsy Rose on Hulu's The Act —announced the official release date herself during a special live event with Netflix. She was joined by her onscreen best friend (and friend in real life) Joel King as well as new cast members, Maisie Richardson-Sellers and Taylor Zakhar Perez. They spent most of the time sharing stories about their time on set, including one that involved Richardson-Sellers and King getting food poisoning at the same time. That's certainly one way to bond quickly! "They've become two of my best friends in the whole world," King professed.
While it's no secret that co-star Jacob Elordi is coming back, he was mysteriously absent from the film's 2019 Valentine's Day teaser, but he did make an appearance during the special… via pre-recorded message.
In addition to sharing the new date, and the new poster for the film, King was challenged to a Kissing Booth trivia game. To the dismay of a few die-hard fans, King didn't get everything right. She did, however, get enough of them right to get more puzzle pieces that drew out this whole ordeal a bit longer.
Since kissing new crushes is off the table for many people around the world due to COVID-19 and health concerns, The Kissing Booth 2 can hopefully do the trick. After all, it is arguably one of the best teen movies of our time.
Like what you see? How about some more R29 goodness, right here?
Quick Status Check: When Is Kissing Booth 2 Out?
Jacob Elordi Breaks Down <em>Kissing Booth </em>Character
Who Is Missing In <em>The Kissing Booth 2</em>?