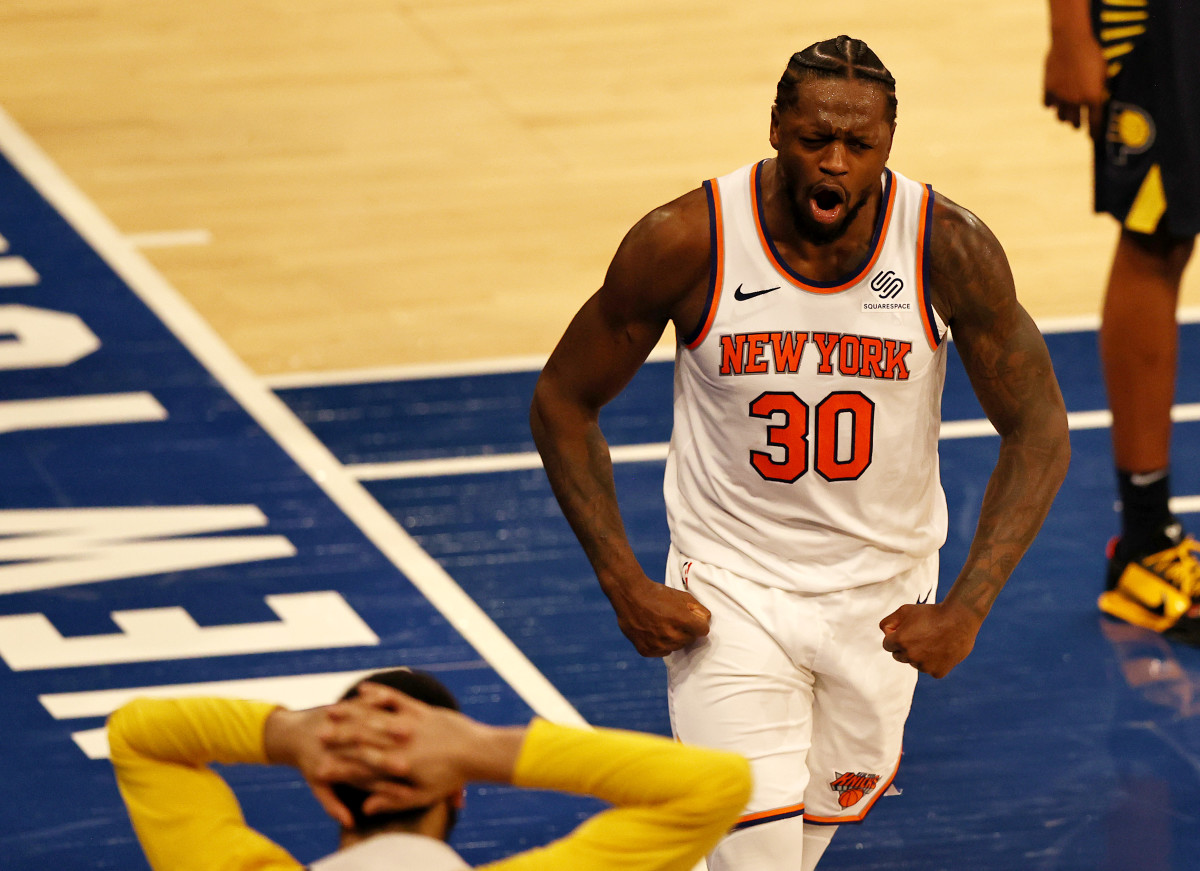 The Washington Post
Last year, the New York Knicks broke their playoff drought behind Julius Randle. Randle made massive improvements to his game and became one of the best point-forwards in the league. He deservedly won the 2020-21 Most Improved Player award.
During the 2021-22 season though, the New York Knicks haven't found a good groove. They are 11-11, and are far from being the playoff team than they were last season. Their offensive struggles that were exposed in the playoffs have continued into this season.
Despite their circumstances, Julius Randle still believes the Knicks will be just fine. He pointed out that it's still relatively early in the season, and that the Knicks could be at the top of the Eastern Conference with "a great run". It's clear that the Knicks star is confident in his squad.
We'll find it. We just gotta understand that we gotta lock up defensively. We gotta get guys healthy. Full strength out there, and we'll be fine. We'll be fine. It's 22 games in, a great run could put us at the top of the East within 2 weeks. Just keep plugging. But understand that we gotta have a sense of urgency to it.
Julius Randle hasn't reached the heights that he has during his MIP season, but he is still averaging 19.9 PPG, 10.2 RPG, and 5.2 APG. He has played well in the Knicks' recent games against the Chicago Bulls and the Brooklyn Nets though, and hopefully, he can build on those performances.
The New York Knicks will need to make some improvements in order to get better. Coach Tom Thibodeau has already benched Kemba Walker as one of the intended changes to the rotation. We'll see what happens in the future, but if Julius Randle continues to play like he has recently, the Knicks will get better.