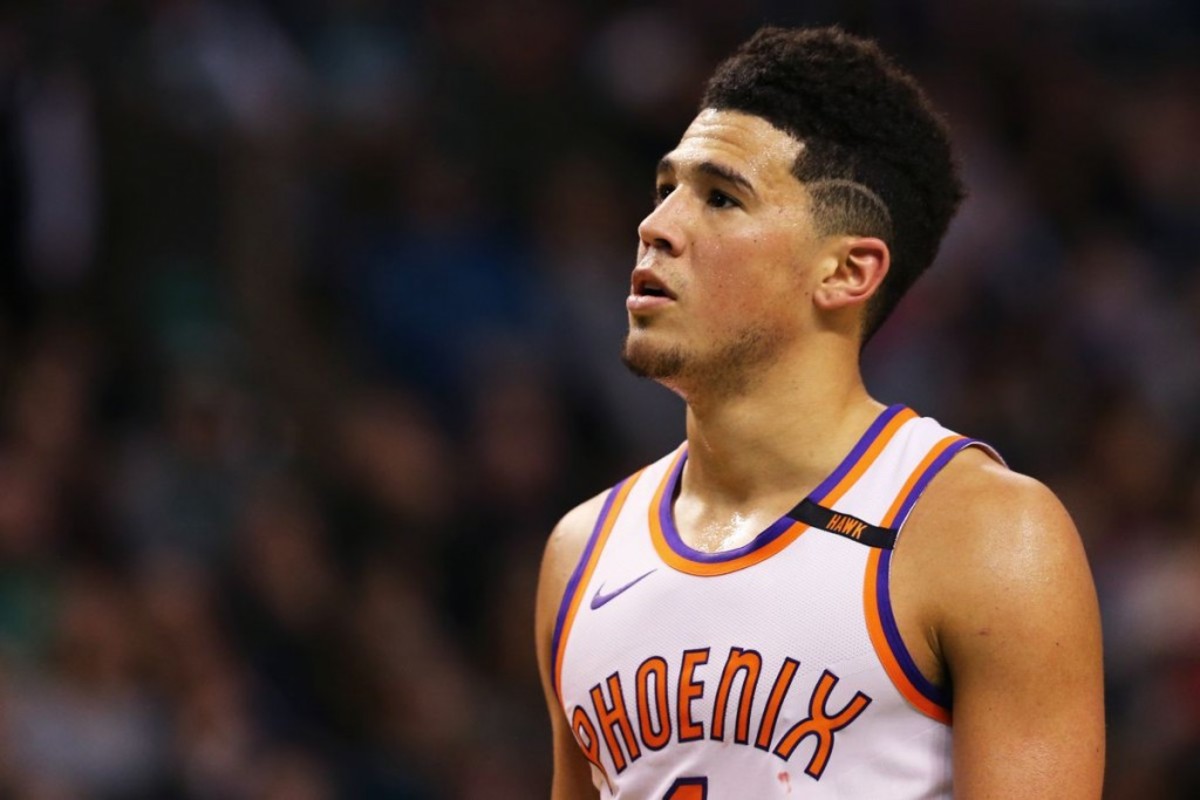 Great scorers have existed throughout NBA history: every championship team has had someone who could put the ball in the basket consistently. In the modern NBA, the focus on offense has allowed elite scorers to thrive.
There is no doubt that many view Devin Booker as an elite scorer. While Booker used to be overlooked due to his lack of playoff appearances in the past, he has shown that he is entirely capable of performing in the playoffs this season and scoring the ball in bunches.
Kendrick Perkins has recently proclaimed that Devin Booker is the third-best scorer in the league, only behind Stephen Curry and Kevin Durant. While Booker is obviously good, he does have some work to do if he wants to reach the level of Curry and Durant.
Devin Booker is the third-best scorer in the NBA behind Kevin Durant and Steph Curry. When you look at D-Book and the way he is able to get buckets, he does it at a high rate. He has zero flaws offensively. He can stretch you out from the 3PT line, he does a great job of getting out in transition. He has a post up game, he has a midrange game...he's efficient.
Devin Booker can explode for a high-scoring night in any given game, and he is a special talent offensively. Devin Booker could still improve as a scorer and a player, and perhaps he'll be viewed as the best scorer in the NBA one day.