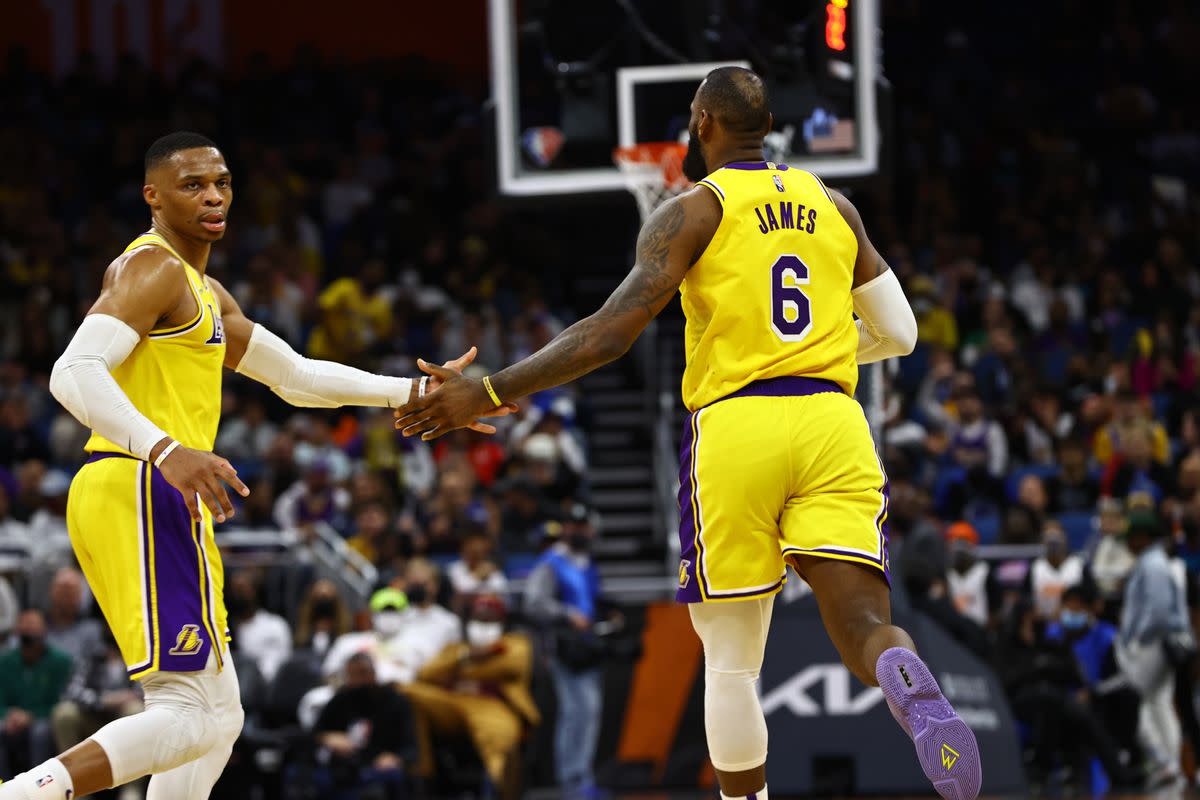 The Los Angeles Lakers are under heavy criticism in the middle of a tumultuous season for the 17-time NBA champions. After an entertaining offseason, the Purple and Gold were considered one of the biggest candidates to win it all this year. Yet, so far things haven't gone as desired for Frank Vogel's team. 
Russell Westbrook has earned the most criticism, but the team hasn't clicked yet, making things hard for everybody on the roster. While LeBron James had a series of 30+ point games, his level has decreased a little in the past couple of games, which has obviously affected the team.
Fans and analysts are worried about the future of this team. They have mightily struggled this season, and everybody has offered a solution to their problems. Kevin Love, a former teammate and friend of LeBron James and Russell Westbrook, recently gave his two pennies on this situation, claiming the Lakers had huge expectations before the start of the season and that pressure didn't help him. 
Talking with JJ Redick on 'The Old Man and the Three' podcast, the 2016 NBA champion reflected on this situation, saying he would be surprised if the Lakers live up to the expectations set before the start of the season. 
Love admitted that Anthony Davis returning to the lineup motivated and Westbrook playing better would be helpful for the Lakers, but it remains to be seen if they can do it. 
"I would be surprised if they figure it out All-Star break, after All-Star break. I do feel like they will make some noise. How far they will go? I don't know. But I think some of the expectations and scrutiny is, I'm not gonna say 'unwarranted,' but in some ways, unfair."
The Lakers are still trying to get things going, and the front office is reportedly studying options to make some changes either on the roster or coaching staff. The Purple and Gold want to win their second title in three years, but that job looks incredibly difficult right now. 
They are inconsistent, can't beat top teams and struggle against weaker squads. That's not the recipe for success and Frank Vogel must change something if this team aspires to win the title.