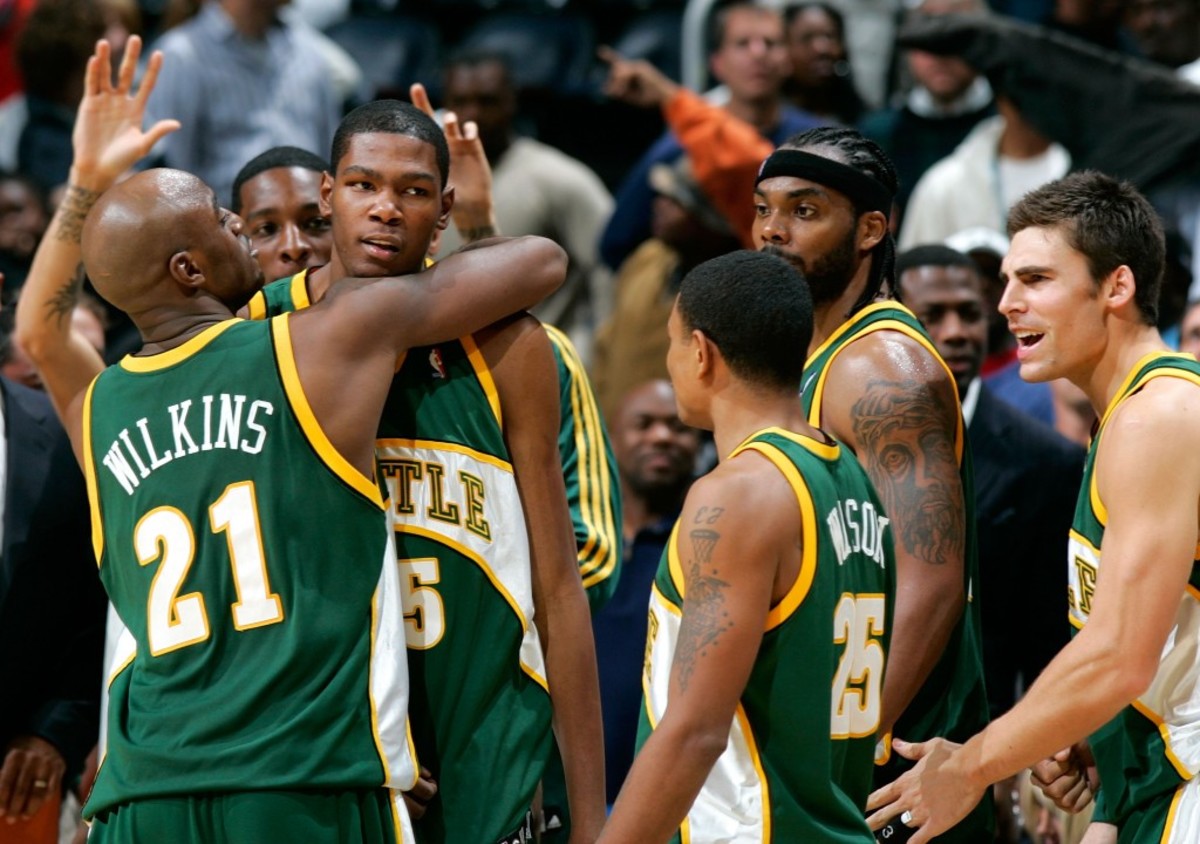 The Seattle Supersonics were once an iconic franchise that was beloved by many fans. They won a championship during the 1978-79 season, and have been to the Finals a few times on top of that. They've also fielded some legendary players such as Shawn Kemp and Kevin Durant.
However, the Supersonics are no longer a franchise, as they eventually relocated to Oklahoma City prior to the 2008-09 season, becoming the Oklahoma City Thunder. Seattle has been a great basketball city in the past, and many fans want the NBA to bring back the Sonics to Seattle.
One of the people who has recently expressed support for Seattle getting the Supersonics back is Warriors star, Klay Thompson. Thompson recently went live on his Instagram and claimed that "Seattle deserves a team", while simultaneously flashing a shirt with Jimi Hendrix wearing a Seattle Supersonics uniform.
Bring back our Sonics. Seattle deserves a team. Give Seattle our team back. Bring back our Sonics.
A lot of people would agree with Thompson's opinion. For example, legendary sharpshooter Ray Allen has stated that he wants the Supersonics back in Seattle. There were also reports that the NBA could expand in the relatively near future, with two locations mentioned being Las Vegas and Seattle. Furthermore, when the Minnesota Timberwolves were sold by Glen Taylor to Marc Lore and Alex Rodriguez, there were some suggestions that they could be moved to Seattle.
It remains to be seen if the Seattle Supersonics do end up coming back. There's a lot to like about a potential return. Adam Silver has previously claimed that "it's sort of manifest destiny" for the league to eventually expand, so there's definitely some hope for Seattle Supersonics diehards like Klay Thompson. There has been no suggestion that a return for the Sonics is imminent, but it is still a possibility in the future.