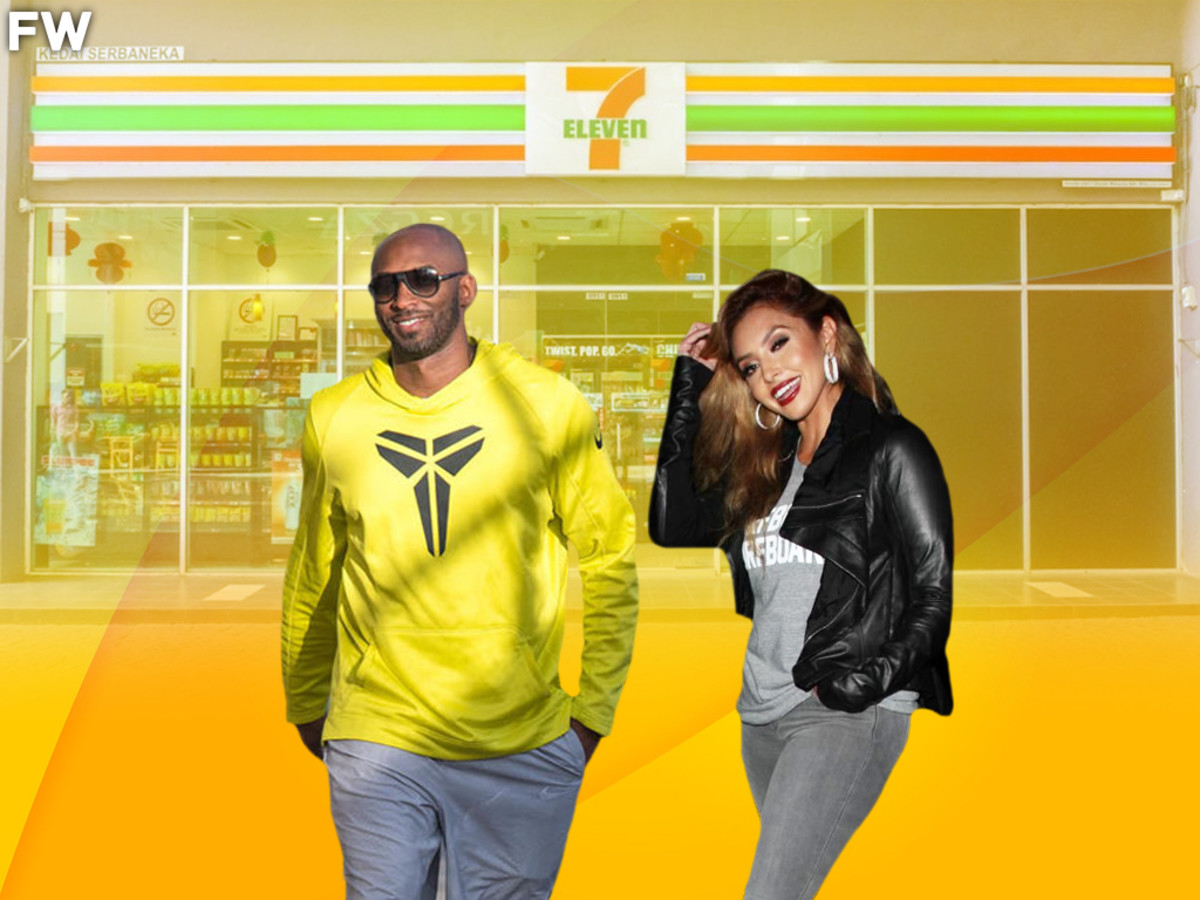 Kobe Bryant's journey in the NBA was truly something out of a movie script. We saw Kobe enter the NBA for the first time as a young, hungry 18-year-old with a chip on his shoulder.
From there, we saw 20 years of greatness, as Kobe developed into a mature, driven, and well-rounded superstar. Fans got to witness Bryant's evolution with each passing season. But the person who was there alongside him for the entire ride was Vanessa Bryant.
Kobe Bryant's wife Vanessa stayed with him throughout the toughest moments of his career and helped him navigate the league with incredible emotional support.
The two were very clearly in love, and it always showed whenever we saw the two together. But one fan in LA got to see a hilarious side of Vanessa when he ran into her and Kobe filling up gas at a 7-Eleven.
During an interview with ESPN in 2013, Kobe Bryant spoke about multiple topics, including living a normal life and doing everyday things like pumping his own gas. Kobe shared a hilarious story about he and Vanessa stopping to get gas at a 7-Eleven. 
One fan was surprised to see Kobe pumping his own gas. Vanessa Bryant hilariously responded to the fan by saying Kobe wipes his own behind as well, mocking Bryant's supposed humility for pumping the gas by himself.
Interviewer: When was the last time you pumped your own gas?

Kobe Bryant: Yesterday. I do all of life's daily tasks. The other day my wife and I stopped at 7-Eleven and I pulled up to the pump and I started to pump some gas. She went inside to buy something and was waiting in line. The guy in front of her sees me outside but doesn't see her. He says, "Man, there's Kobe Bryant pumping his own gas." My wife says to the guy, "He wipes his own a**, too."

She came back out and we had a big laugh about it. We both have the same sense of humor when it comes to stuff like that. But, yeah, I do the same things as everyone else.
During the interview, Kobe also spoke about why he won only 1 MVP trophy in his career despite being one of the greatest of all time. He also gave his verdict on who would win in a 1-on-1 game between himself and Kyrie Irving.
Vanessa and Kobe clearly spent a lot of time with each other and enjoyed doing so. The two always had fun whenever they were around each other. After Kobe's retirement, he dedicated himself to spending as much time with his family as possible.
As an NBA player, Kobe did not get too many chances to spend a long time at home. So after retiring, Kobe wanted to take advantage of his newfound free time and spend as much time as possible with his family.