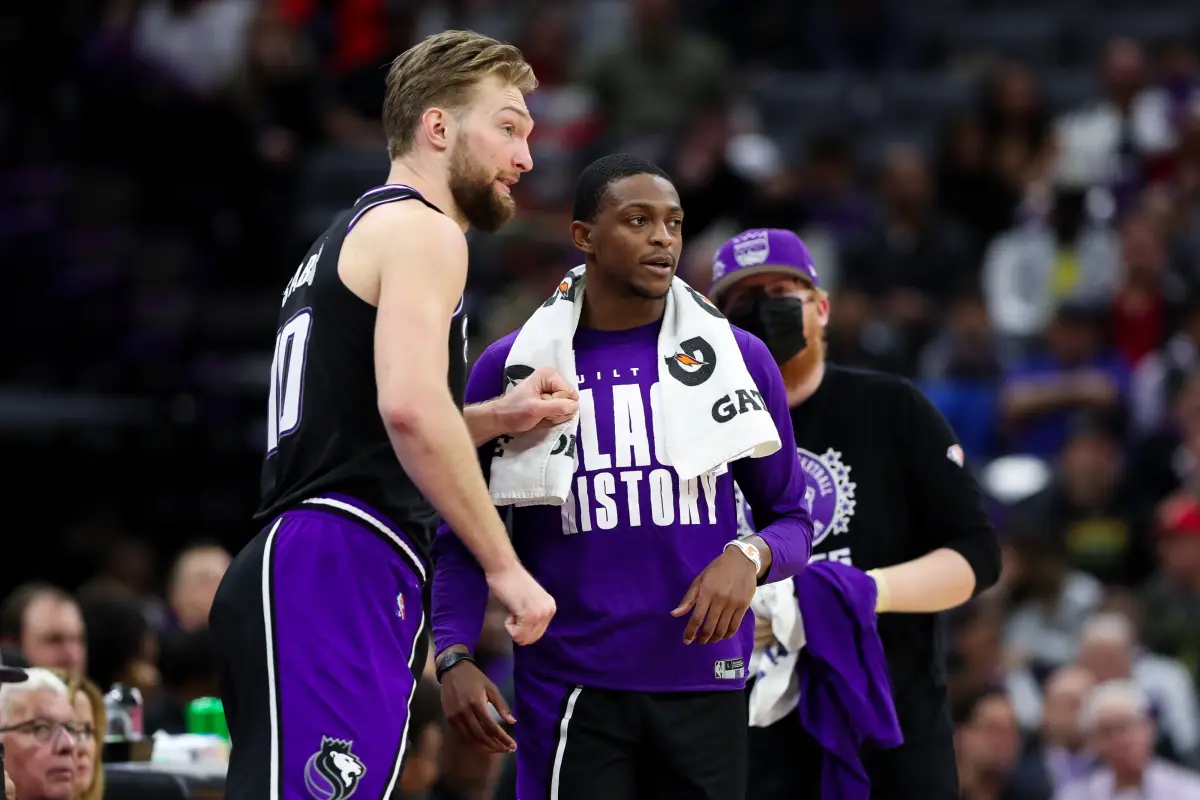 Credit: Hoops Habit
After finishing another subpar season, the Sacramento Kings aren't ready to slow down now. In fact, this summer, they are expected to go all-in on building a contender and could even give up their lottery pick to get them there.
In a report by Mike Scotto of HoopsHype, rival teams around the association are monitoring the availability of Sacramento's No. 4 pick in this year's draft.
Sacramento already has De'Aaron Fox and Davion Mitchell as part of their core for the future, with Donte DiVincenzo set to enter restricted free agency with a $6.61 million qualifying offer. After acquiring Domantas Sabonis, Sacramento has made it clear the goal is to end the franchise's playoff drought. As noted above, rival teams are keeping an eye on Sacramento to trade this pick.
Of course, the Kings have already begun their re-brand. Earlier this month, they announced the hiring of Warriors assistant Mike Brown as the new head coach. His biggest challenge will be maximizing the talent of Domantas Sabonis, who was acquired in a mid-season trade for Tyrese Haliburton.
It's a move that was highly criticized at the time.
"Yeah, they didn't want me," Haliburton said after the trade, via Yahoo Sports. "They went a different direction. That's part of the business. It happens. I'm excited to be here. Excited to get going."

"It's scary, right?" Haliburton continued when asked if it would be hard to trust the Pacers after how the Kings treated him. "I put a lot of love, a lot of trust in Sacramento and kind of immersed myself in the community, with the people. They just got rid of me. That's part of the business. That's probably my best trait is like somebody who just loves hard. I want to be here. I want to be a part of it. It can be my biggest upside but it can be a big downfall too."
Trading Hali for an established veteran like Sabonis really emphasized Sacramento's thirst for contention. As the team with the longest active streak of losing seasons (now up to 16 after the 2022 campaign), the front office has lost the patience to launch another rebuild.
Trading the No. 4 pick this summer could be the team's best way to lock in a playoff berth next year. At the very least, it will net them a consistent contributor that they can plug in next to Fox and Sabonis.