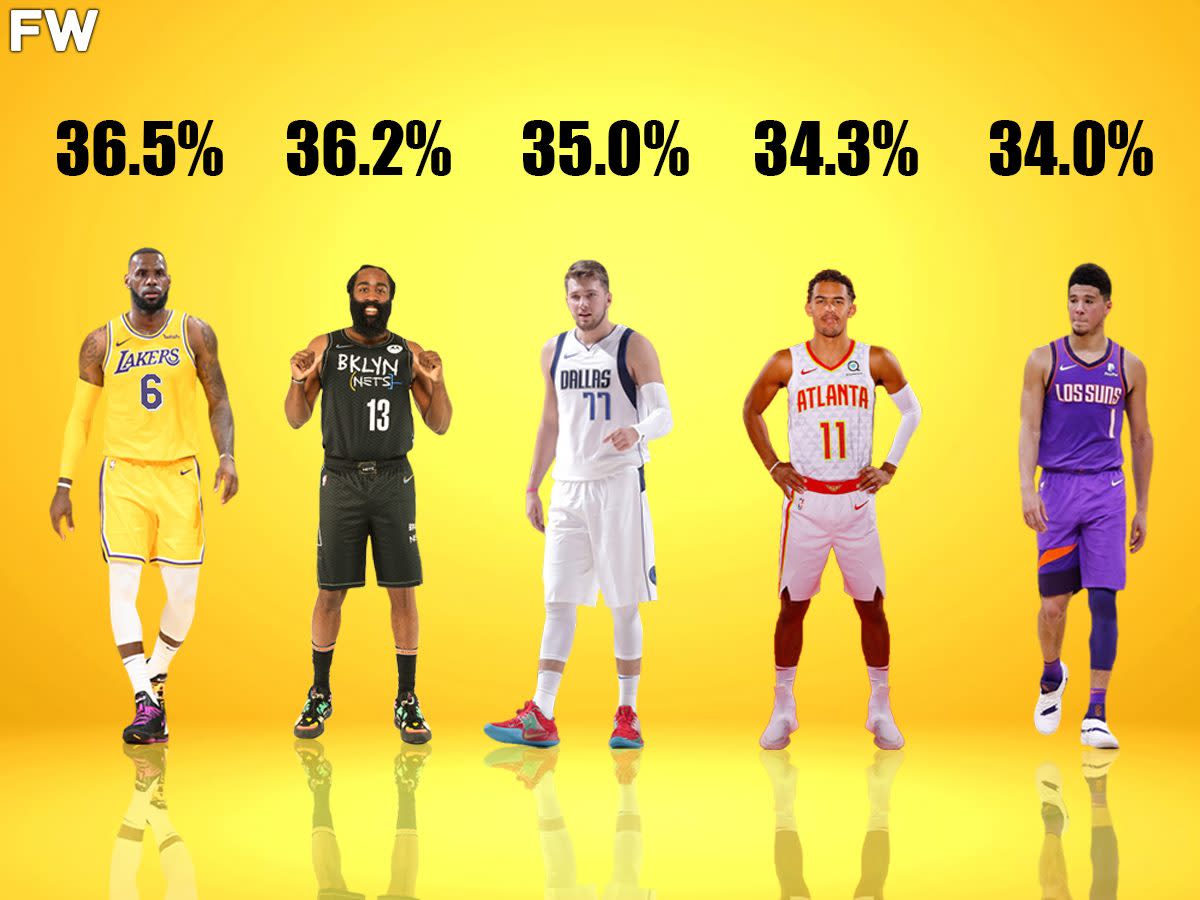 Despite all his greatness, LeBron James is often in the eye of the storm when it comes to criticism. James is one of the greatest players of all time, but fans and analysts take any and every chance to point out his flaws.
The biggest point of criticism for James is his 3-point shooting. James is by no means a fantastic shooter in the league. But he has shown over the last few years that he has worked on it and tried to improve on his shooting.
Despite the improvements he has made, he is consistently compared to players like Steph Curry and Kevin Durant, who are elite scorers, especially from the 3-point line. James has never been a natural shooter, but the work he has done to improve on shit shot has been ignored.
But fans will be surprised when they realize that LeBron has a better 3-point percentage than many players in the league who are considered better shooters. 
LeBron averaged 36.5% from the 3-point line last season, more than James Harden, Luka Doncic, Kemba Walker, Tyler Herro, Kyle Kuzma, Trae Young, and Devin Booker.
3-PT % Last Season

LeBron James: 36.5%

James Harden: 36.2%

Kyle Kuzma: 36.1%

Tyler Herro: 36%

Kemba Walker: 36%

Luka Doncic: 35%

Trae Young: 34.3%

Devin Booker: 34%
James has shown that he can make important shots, even from the 3-point line when he needs to. Most recently, James scored one of the most clutch shots of his career, when he sank a 3-pointer against the Golden State Warriors in the play-in game.
James has become a serviceable 3-point shooter and has been shooting from that range a lot more.
Even though he did not have that element in his game when he entered the league, James has shown that he is willing to put in the work to improve, especially with the league emphasizing perimeter scoring more over the last few years.