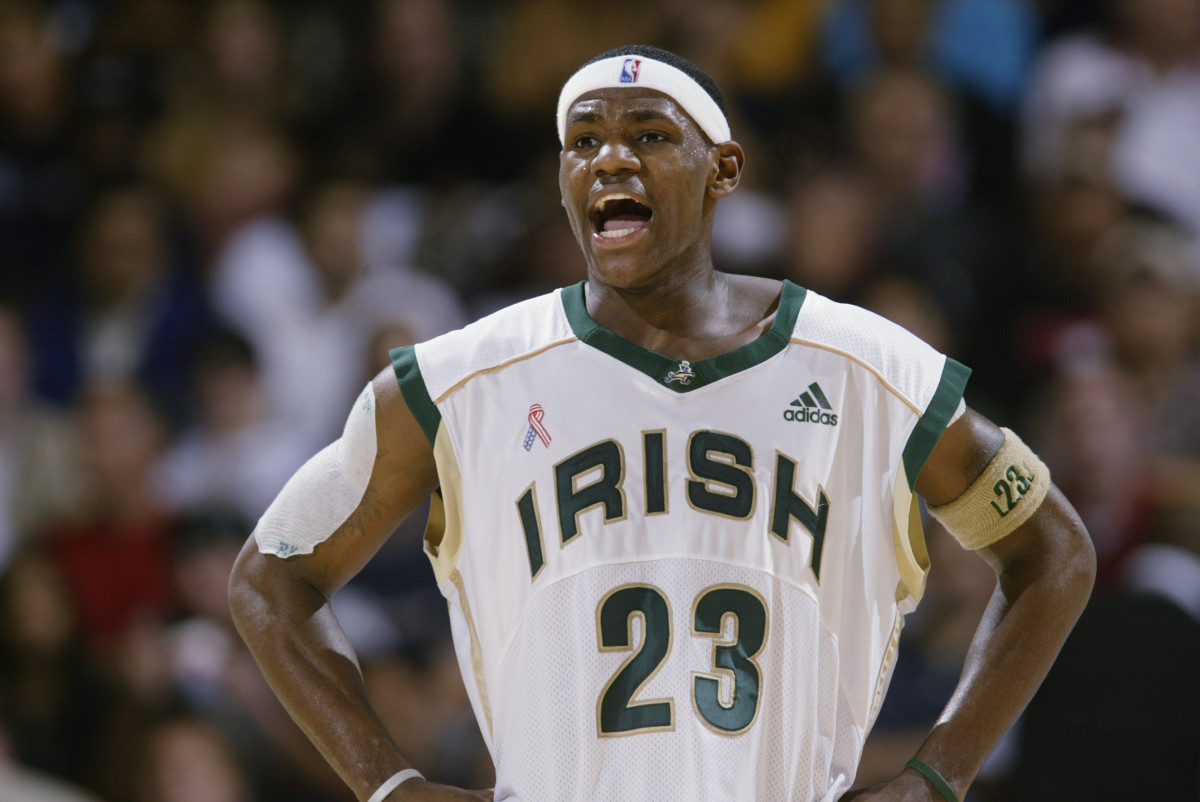 LeBron James worked hard to be where he is now, becoming the first billionaire NBA player. The King defied all the odds, joining the league out of high school, becoming the face of the association while winning individual and collective accolades. 
Ever since he was a teenager, James was compared to the GOATs, especially Michael Jordan. He was always thankful for the comparisons and wanted to become an inspiration for younger generations, just like Jordan, Kobe Bryant, and more were to him. 
In an old high school interview, Bron revealed some of his goals for his NBA tenure. He said that young players could be compared to him later in his career (1:32).
"For me to be compared to Michael [Jordan], Magic [Johnson], Kobe [Bryant], all the ones that making some success in the league, you know it's great, and I'm just gonna keep working hard someday, it could be another one that could be compared to me," Bron said in an old interview for ESPN. 
Flash forward, 18 year later, we know he's one of the most influential players in the league, and just like he predicted, every electrifying prospect is compared to him. Right now, we have players like Luka Doncic, Zion Williamson and 2021 Finals MVP Giannis Antetokounmpo, all players who have been compared to Bron over the past couple of years. 
The King has left a big mark on the game, and that's not changing ever. He really predicted what would happen with his career, showing how great and confident he was at a very young age. 
Bron is a 4x NBA champion, 4x MVP, and more, becoming one of the best players to ever set foot on an NBA court.