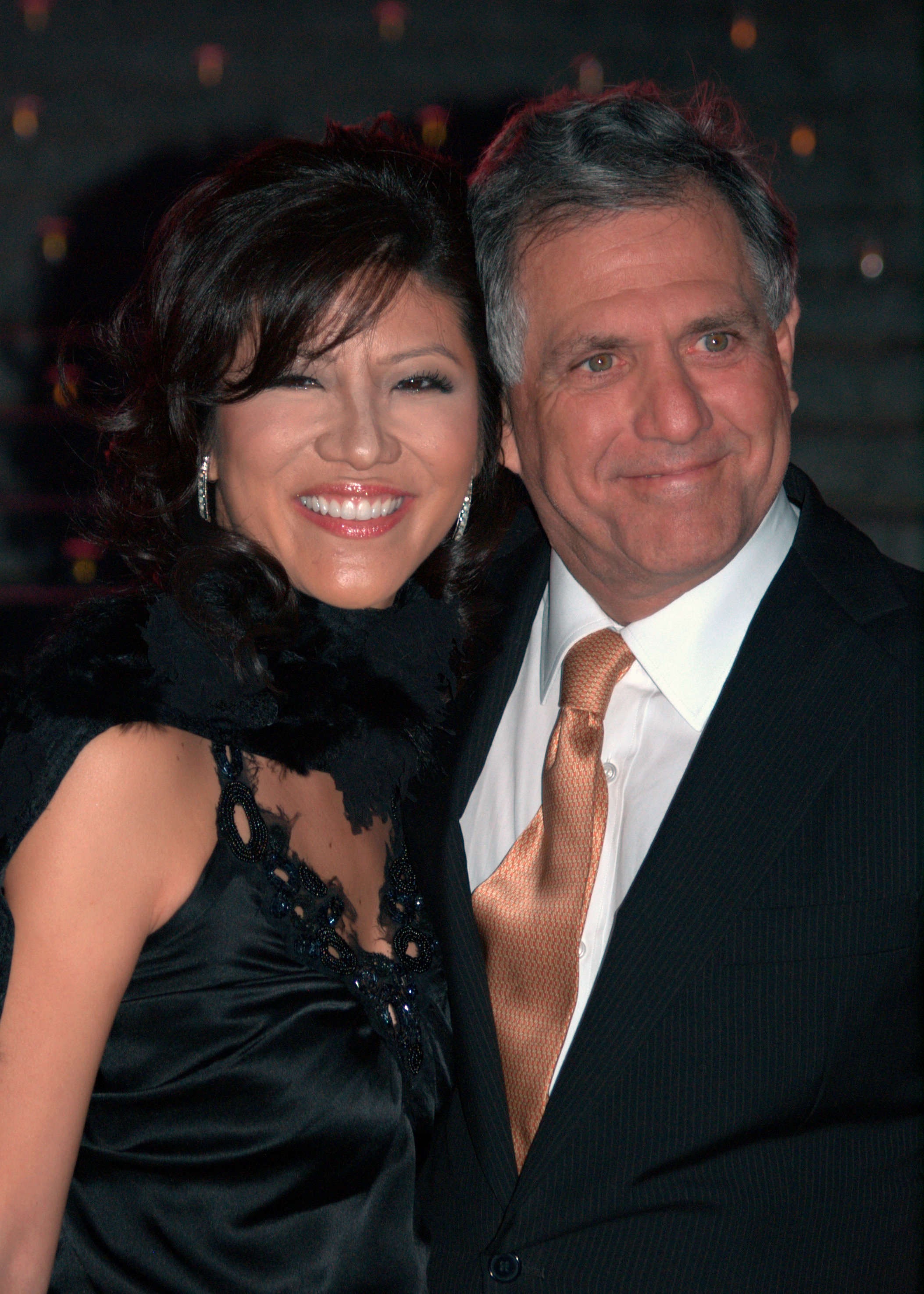 An interesting to subplot to the drama at CBS and the firing/resignation of its president Les Moonves after more sexual misconduct allegations is how his wife, Julie Chen co-host of the CBS series
The Talk
and host of
Big Brother
would handle her on-air roles. After announcing that she'd be taking time off from her daily group talk show, she returned to the air tonight as the host of the long-running reality competition
Big Brother
. As the episode wrapped up, Chen said "...from outside the
Big Brother
House with Brent, I'm Julie Chen Moonves. Goodnight."
[youtube https://www.youtube.com/watch?v=mIcMgVik2GM&w=560&h=315]
It is believed to be the first time Chen has used her married name on the show she's hosted since 2000. When allegations of Moonves' misconduct first surfaced,
Chen released a statement
saying, "I have known my husband, Leslie Moonves, since the late '90s, and I have been married to him for almost 14 years. Leslie is a good man and a loving father, devoted husband and inspiring corporate leader. He has always been a kind, decent and moral human being. I fully support my husband and stand behind him and his statement." The most recent allegations revealed in
yet another blockbuster by Ronan Farrow
include Moonves attempting to buy the silence of a woman accusing him of sexual misconduct by offering her a job at the network.
The backlash to Chen's signoff was swift. Publicist Danny Deraney, whose
clients include
Illeana Douglas (
one of Moonves' victims
), Roseanna Arquette, and Laura Benanti said he would no longer book any of his clients on
The Talk
.
Tonight, Julie Chen signed off Big Brother as Julie Chen Moonves, firmly standing w/her husband, a serial sexual assaulter who ruined careers. She is complicit.

Because of this, I will no longer put any of my clients on @TheTalkCBS.

Fellow publicists, I hope you stand with me.

— Danny Deraney (@DannyDeraney) September 14, 2018
https://platform.twitter.com/widgets.js
There hasn't been any reaction from CBS or
Big Brother
producers to Chen's signoff. Her next live appearance on
Big Brother
is Sunday night.
Julie Chen Supports Les Moonves on Big Brother Amid Sexual Assault Allegations
[Andy Swift/TVLine][PHOTO:
David Shankbone/Wikimedia Commons
] (CC BY 3.0)