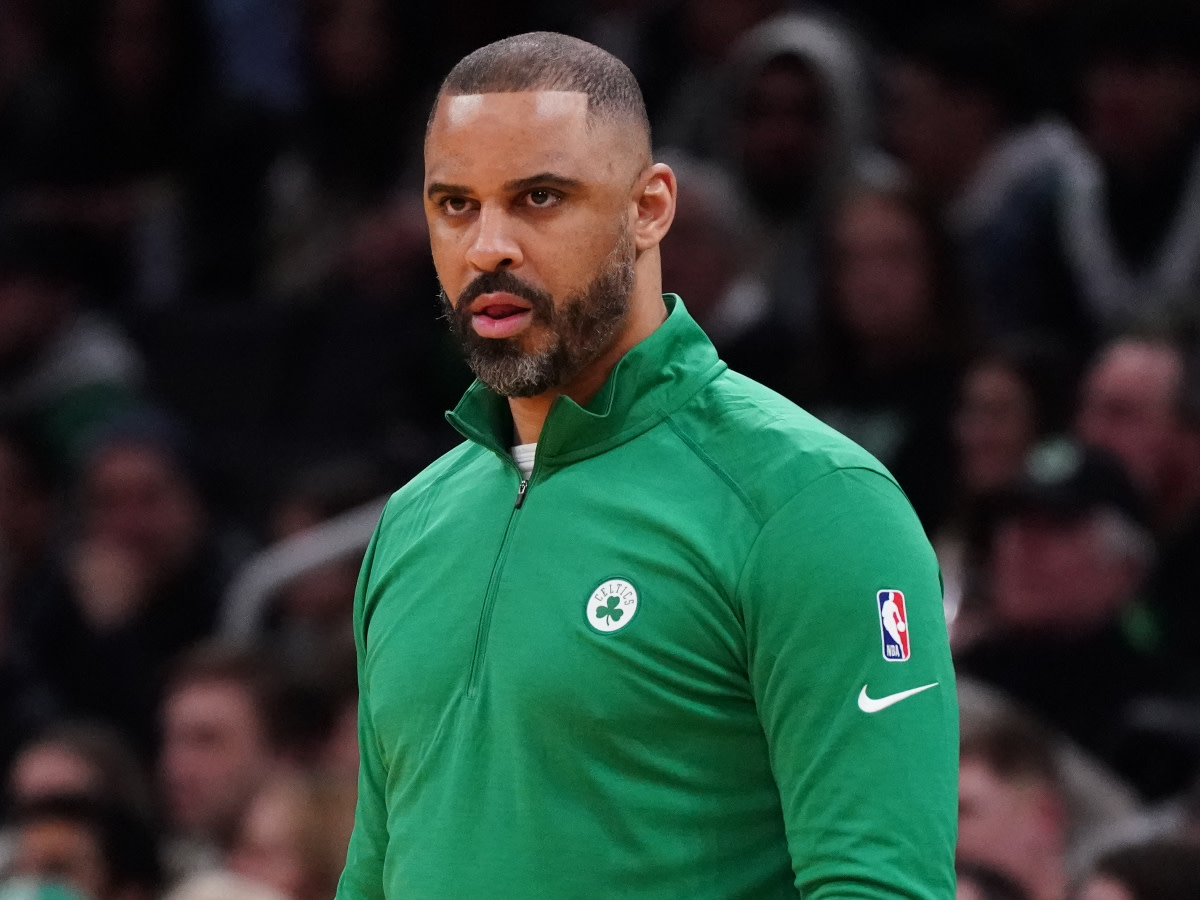 Credit: David Butler II-USA TODAY Sports
Celtics coach Ima Udoka found himself in some hot water this off-season after news of his affair with a fellow Celtics staffer went public earlier this month.
In a statement, Udoka seemed careful and apologetic as he reflected on what went wrong.
Statement from Ime Udoka: I want to apologize to our players, fans, the entire Celtics organization, and my family for letting them down. I am sorry for putting the team in this difficult situation, and I accept the team's decision. Out of respect for everyone involved, I will have no further comment...
Obviously there are details here that have yet to be released to the public, but just how bad did things get?
According to Matt Barnes, this is just the beginning and the full extent of this scandal will cost Udoka his career.
(via VLAD TV)
"If everything comes out, he'll be lucky if he coaches in the NBA again, to be honest with you," Barnes said. "I think it's pretty heavy, man. There's just some stuff you can't do. There's some stuff you can do, so it's just like, not judging, to each his own. I've made plenty of mistakes, but if everything comes out, it could get extra hot in the kitchen for him."
Barnes has obviously been mixed up in a number of his own scandals, including a potential affair with his wife, so he knows more than anyone what it takes to derail a man's career. If he's telling us that things are going to get messy, we should probably believe him.
---
There Is A Growing Belief That Ime Udoka Has Coached His Last Game In The NBA
Of course, he's not the only one to feel that way. One NBA agent also thinks his time on the league is over.
Given that report, and everything else said in private, an agent friend of mine delivered a verdict on Ime Udoka's NBA head coaching prospects: 'He's done.'"

"My guy's not the only one saying it. This is how many NBA insiders now see the situation, and have seen it since Thursday, really. While nobody can completely predict the future, it is a widespread interpretation of present events."
Right now, Udoka is slated to come back and take his place after a one-year suspension, but that could change on a dime if things take a turn for the worst.
If things are as bad as Barnes says they are, the Celtics have to brace themselves for a an absolute firestorm of drama and mayhem. It would be a huge distraction, to say the least.