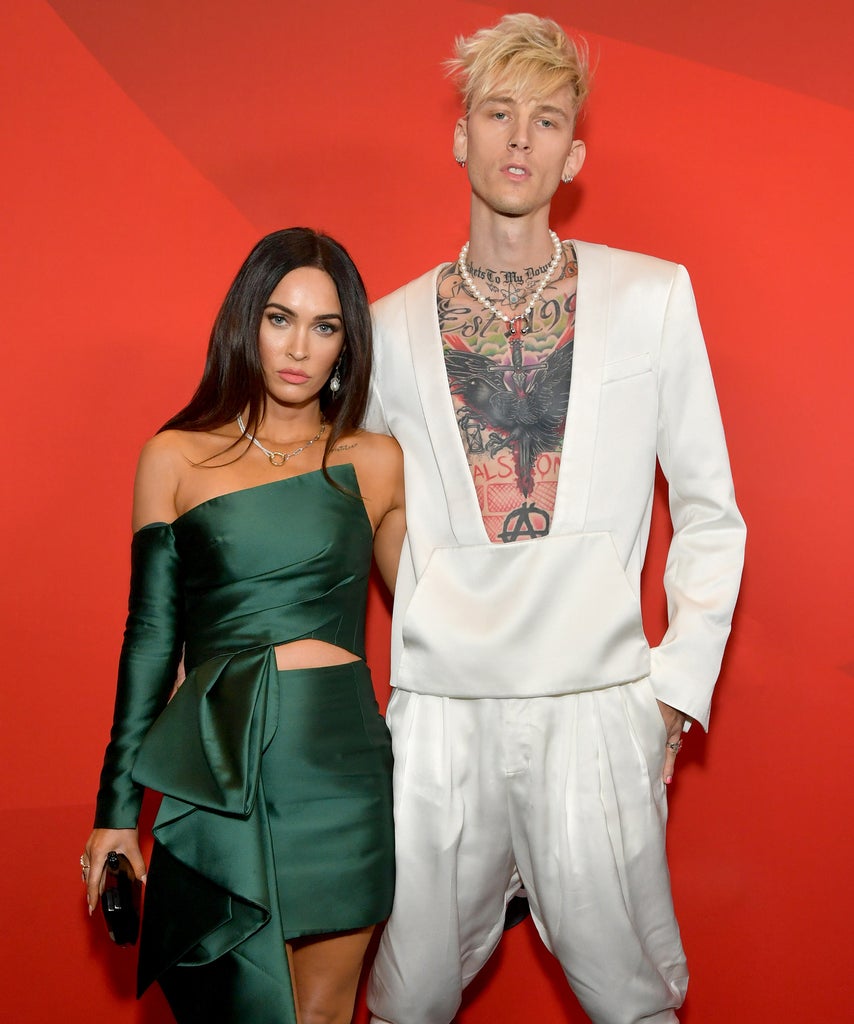 The American Music Awards celebrate the best in music and are often an indicator for which artists may be looking at potential recognition at the upcoming Grammy Awards. But for Megan Fox and Machine Gun Kelly (real name Richard Colson Baker), the music show was just a typical date night — and their first official red carpet event as a couple.
Both stars attended the AMAs on Sunday night, appearing arm in arm at the music event as a pair for the very first time. Fox and Baker have been romantically linked since they were photographed hanging out in Los Angeles earlier this summer. Shortly after, Fox and her then-husband Brian Austin Green revealed that they had decided to end their 10-year marriage. Things aren't exactly peaceful between the exes — their parenting styles are…different, to say the least — but that drama hasn't stopped Fox from moving on with Baker, who she considers her "twin flame." She's since appeared in the rock singer's "Bloody Valentine" music video as well as on his Instagram.
"Slept next to a shotgun til she came into my life," Baker captioned a red carpet photo taken from the AMAs. That's…sweet?
At the music show, Fox presented an award, and the rapper-turned-actor-turned-punk-rocker hit the stage to perform a medley of songs from his latest project Tickets to My Downfall,. He was joined onstage by rock icon Travis Barker, and the two performed a set so good that it almost made me forget that the first few years of Baker's career were spent rapping instead of shredding that bubble gum pink electric guitar like God intended. 
Baker's finally (!) doing pop-punk, and he found his soulmate…all is right in the world. 
Like what you see? How about some more R29 goodness, right here?
Megan Fox Has Found Her Twin Flame
Megan Fox Appears In Machine Gun Kelly Video
Machine Gun Kelly & Megan Fox Are Insta Official