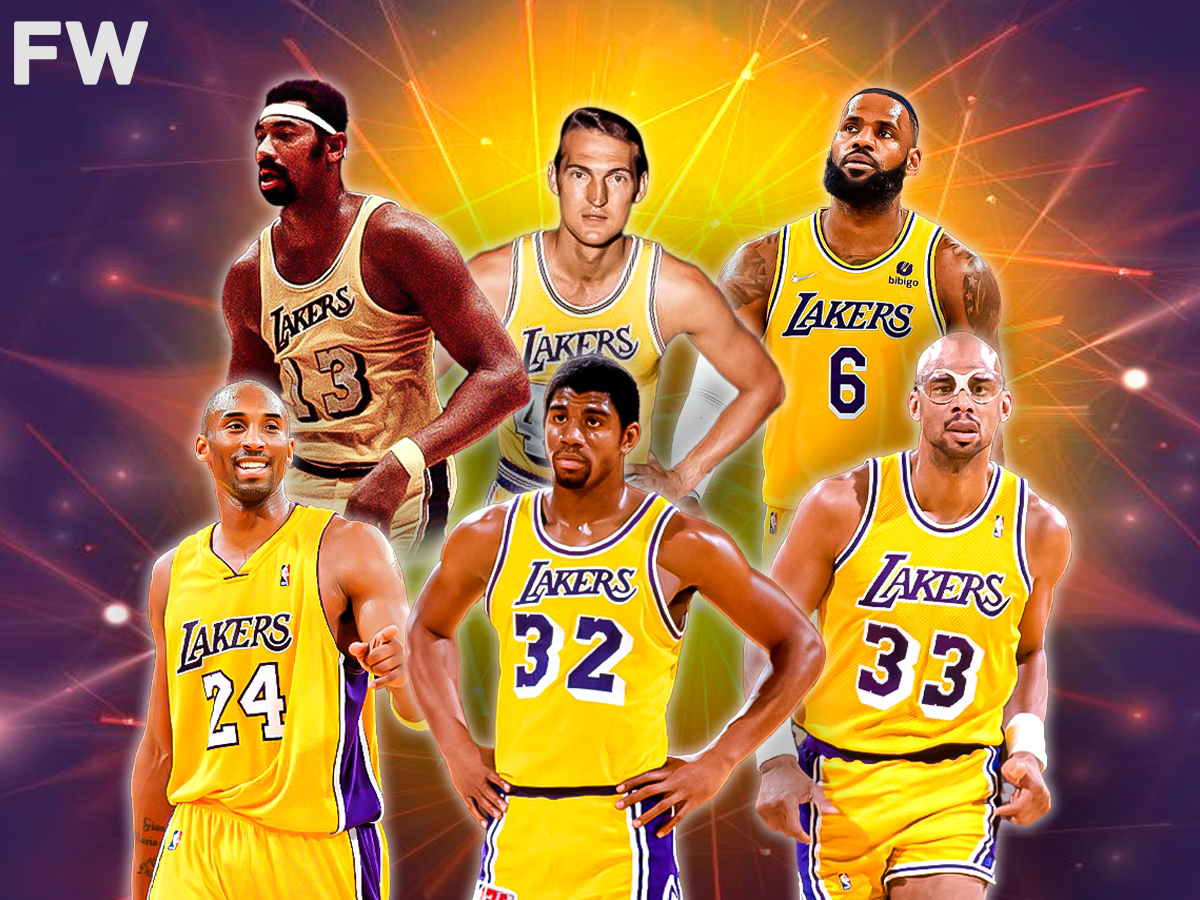 Credit: Fadeaway World
No other team in NBA history has a collection of stars quite like the Lakers. ver their storied history, many of the game's greatest players have donned the jersey at some point, including Magic Johnson, Kobe Bryant, and Kareem Abdul-Jabbar.
On Twitter Saturday, fans tried to determine who among six Laker greats (Kobe Bryant, Magic Johnson, Kareem Abdul-Jabbar, Wilt Chamberlain, Jerry West, and LeBron James) gets the title of the best Laker ever -- and the result, as you might expect, were varied.
First off, let's address the elephant in the room: Shaquille O'Neal. With three title wins as a Laker, and a reputation for being the most dominant big man in NBA history, it is pretty wild that he was excluded from the graphic, and Lakers fans have a right to be upset with that.
Still, it's unlikely it would have changed anything. While there was no unanimous answer, most fans picked between Magic Johnson or Magic Johnson, and it makes a lot of sense why.
For Kobe's part, he was with the franchise for 20 years and is probably the athlete that embodied the city/franchise the most. Put that alongside all of his career accomplishments, and a strong case can be made that he's the greatest Laker ever.
But there's also Kareem, who is a 12x All-Star, 10x All-NBA player, 5x champion, and fist-ballot Hall of Famer. He revitalized the Lakers during a dark period in the team's history and made an impact on the game, and the franchise, that will never be wiped away.
Fans can try to make a case for other players, but those guys are really who you think of when considering the Lakers historically.
But what do you think? Who takes the cake in your mind, and which names deserve to join the conversation? Finding the answer may not be as easy as you think.