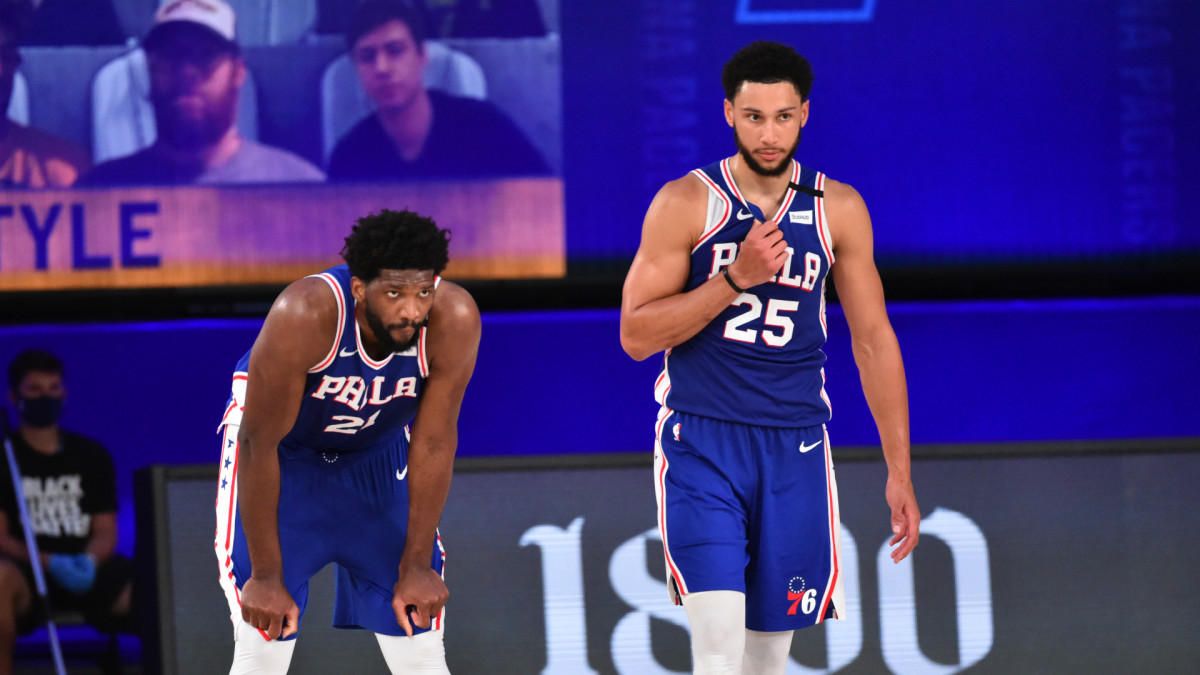 Sporting News
As the East's top seed, the Philadelphia 76ers were considered locks to make the Eastern Conference Finals.
Unfortunately, they couldn't even get past the second round.
After their Game 7 loss to Atlanta, the Sixers have been sent home once again, leaving the organization in a dark and very uncertain place.
On Twitter, the reactions got kind of wild as the loss set in for the fans and media.
There is no other way to say it: the Sixers suffered an epic collapse against the Hawks. They only lost 9 games at home all season long before losing three in one series against Atlanta.
For many, the problem is Ben Simmons, who continues to not only struggle with his shot but who also struggles with confidence. With his limitations, he handicapped his team, leaving open the door for some major disappointment.
As the team enters a long and bitter offseason, we can expect them to make some major changes, that may or may not include Simmons.
Either way, it's a rough way to end what was otherwise a brilliant campaign. Going forward, they have to hope for a better result, or risk being the laughing stock of the NBA for another year.