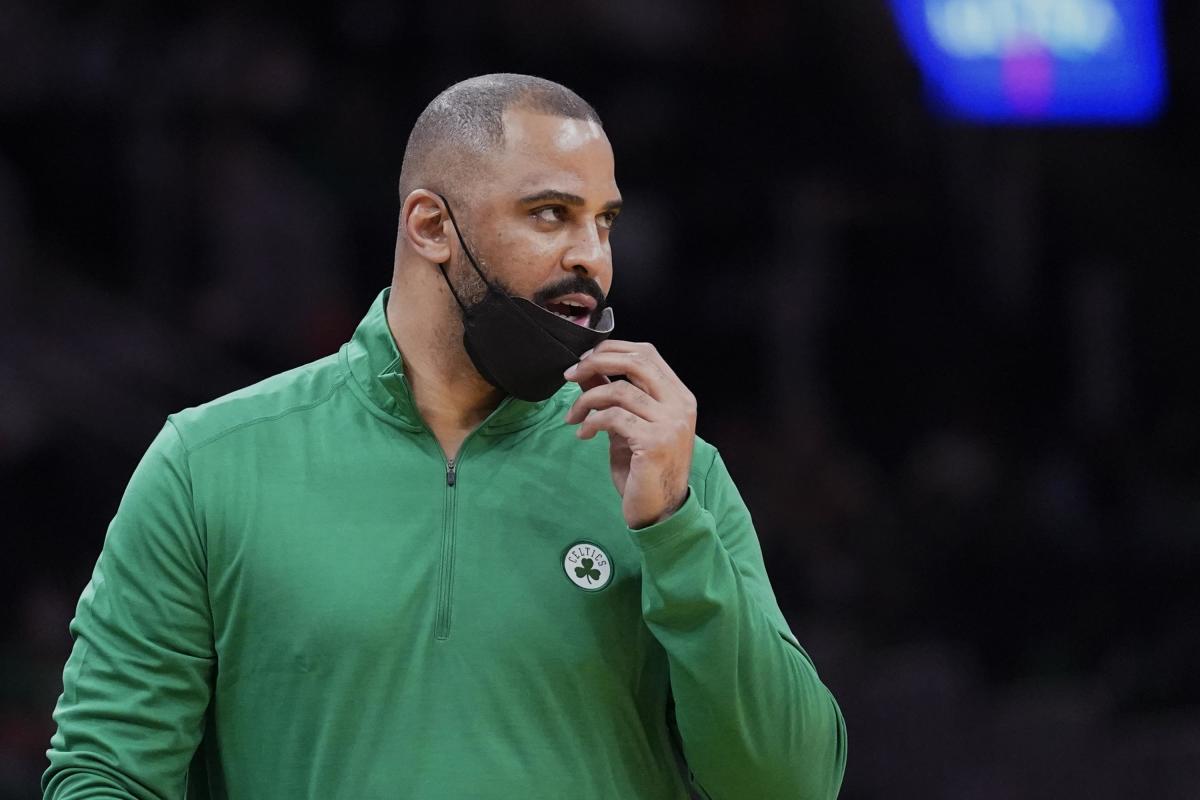 Credit: AP News
The Boston Celtics are the talk of the entire NBA right now. During the playoffs, it might have been their exceptional play and performance against top teams, which got people talking. This time though, it's because of their head coach, Ime Udoka. After an exceptional debut season as a coach, it seems like Udoka has fumbled the bag.
Recently, it was revealed that the 45-year-old was involved in a relationship with a female staff member of the Celtics organization and violated the franchise's protocol. This was certainly massive news given the consequences it could bear, and it seems like the team is finally stepping up in their punishment for the head coach.
---
Some Boston Celtics Leadership Aware Of Ime Udoka Relationship Scandal From July
After multiple rumors, the Celtics recently revealed that they had indeed suspended their head coach Ime Udoka for the entire 2022-23 season. The Celtics pulling off this move was not surprising. 
What is astonishing according to NBA insider Shams Charania is that some members were aware of the Udoka relationship scandal since July. In a recent piece on Athletic, Charania detailed the entire ordeal. 
"Some members of the Celtics organization first became aware of the relationship in July, sources said. At that time, team leadership was led to believe by both parties that the relationship was consensual."
The NBA insider even revealed why the organization decided to take action after 2 whole months.
"But sources said that the woman recently accused Udoka of making unwanted comments toward her — leading the team to launch a set of internal interviews."
This is certainly shocking to hear that the organization was aware of the situation and chose to stay silent and wait for two whole months before stepping in and suspending Udoka for a year. This also raises more questions than answers about the organization's approach toward sensitive cases like these.