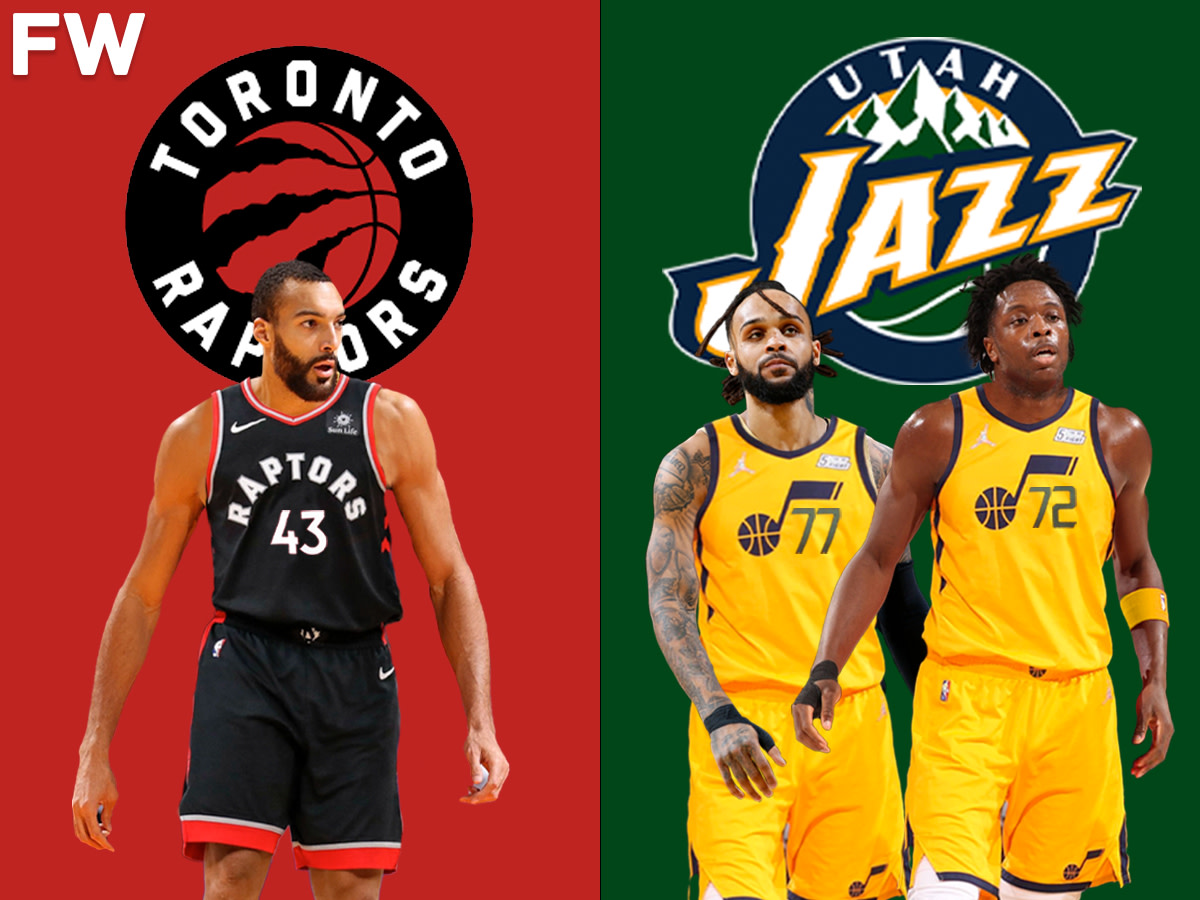 Rudy Gobert is headed up north to Minnesota after the Jazz traded the All-Star big man to the Timberwolves, but it seems like he very well could have ended up elsewhere. The Frenchman, who was traded for a big haul of draft picks and multiple players, was offered to the Toronto Raptors prior to the move to Minnesota as per Michael Scotto.
The Jazz were shopping Gobert, whose contract they believed was a hindrance to team-building, and they inquired about the possibility of acquiring two starters from the Raptors for him.
"There was a belief it would take a substantial upgrade at center for Toronto to consider trading Anunoby. Gobert ranked atop Toronto's wish list ahead of other centers on the trade market, such as Myles Turner, whose name has been mentioned in more rumors over the years than a celebrity in People Magazine and remains a candidate to be traded."

"While there have been several reports over the past few years that the Raptors would like to upgrade at center, the team has a bevy of forwards in the 6-foot-7 to 6-foot-9 range giving them elite switching ability on defense."
As per Scotto, Gobert was at the top of the wishlist for the Raptors as far as bigs were concerned, but they evidently didn't feel it was still worth it to give up Anunoby. The Brit, who is one of the better defenders in the league, has continued to improve his offensive game, as he averaged career-highs in points and assists this past season. The other piece in this potential trade was Gary Trent Jr. and he too had his best season as a pro in 2021-22, with career-highs in points, assists, and steals.
Toronto probably felt it wasn't worth it to give up two promising youngsters for Gobert and the Jazz probably wanted some draft compensation in the deal as well. If they are to give up all of that, then they might as well aim for the big prize in Kevin Durant and it seems like KD would be open to the possibility of playing for the Raptors.