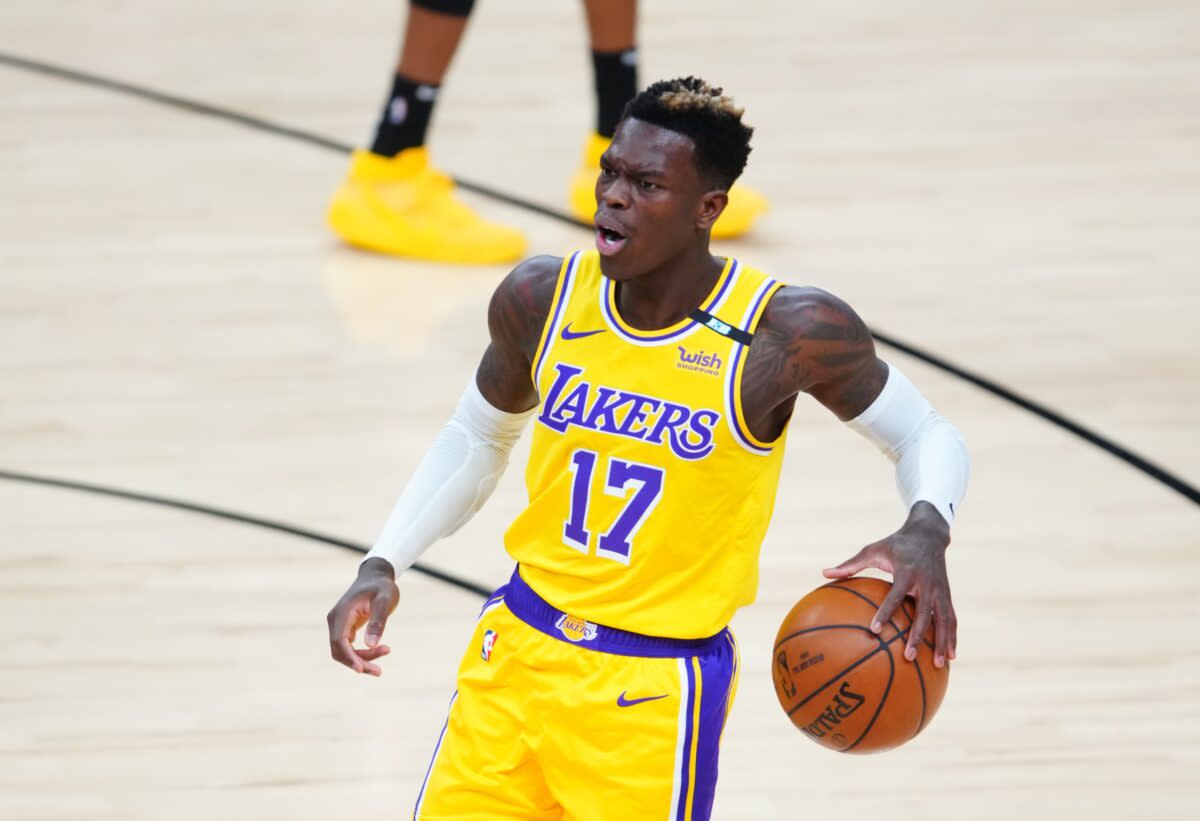 Dennis Schroder was given the starting role on the Los Angeles Lakers following his amazing season with the Oklahoma City Thunder as a 6th man. However, the experiment has not worked out, with Dennis Schroder being unable to prevent the Los Angeles Lakers from losing to the Phoenix. It is clear that the fit between Schroder and the team wasn't perfect, and he could perhaps seek out a team where his role is bigger in free agency.
It seems as though the Los Angeles Lakers will have no interest in re-signing Dennis Schroder, due to a disconnect in how the franchise and Schroder himself view his ability. According to NBA insider Marc Stein it seems as though Dennis Schroder views himself as a $100 million player, while the Los Angeles Lakers view him as more of a sixth man. (40:30)
The easiest thing would be re-signing Dennis Schröder, but Dennis Schröder wants crazy money. Dennis Schröder thinks he's a $100 million player. He's already turned down an extension in the $80 millions, and the vibe from the Lakers really is, I think they'd rather move on from Schröder. I don't think they see Schröder as a starter. I think they like him as a Sixth Man, but they want something more out of their main backcourt guy.
It seems as though Dennis Schroder is willing to test free agency to get his desired role. While playing with a championship contender in a smaller is often appealing for some players, it seems as though a bigger role is of utmost importance to Schroder. There are definitely some teams that could use a starting point guard, and perhaps it being a starter elsewhere will be better for Schroder. It is clear that the Los Angeles Lakers need a point guard in free agency, but based on Stein's report, re-signing Schroder isn't the priority.