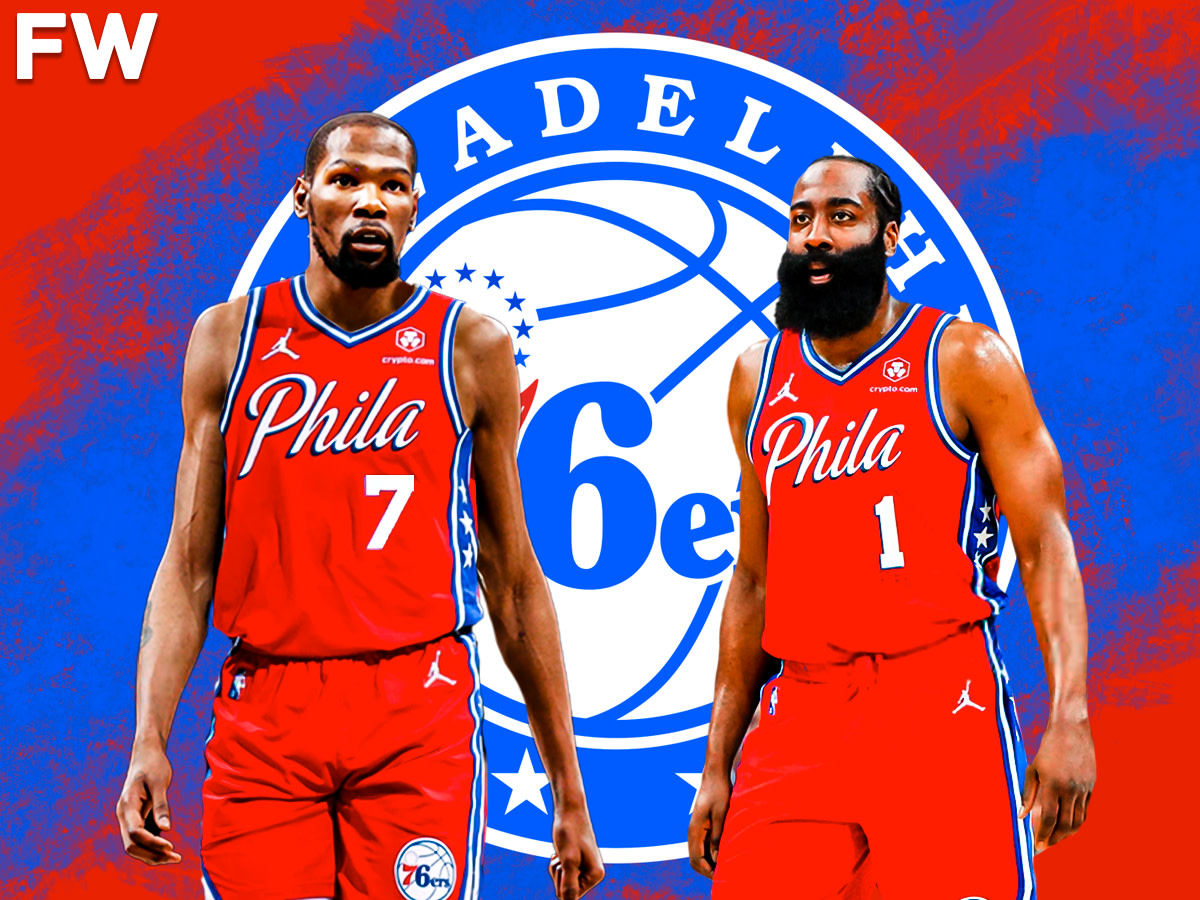 Credit: Fadeaway World
James Harden and Kevin Durant have been teammates twice since the start of their careers.
The first time, they were still young and learning how to dominate the NBA scene. Aside from a Finals appearance in 2012, the Thunder failed to capitalize on all the talent and split up with the controversial trade of Harden.
The second time, they linked up in Brooklyn with Kyrie Irving. After some initial excitement and optimism, things quickly fell apart, and the Beard was gone before anyone really knew what was happening.
After all that, one would assume that the pair would concede trying to play together. But in a report by Frank Isola, Durant is actually open to another reunion with the former MVP.
It's hard to follow at times but yes Kevin Durant would like to play with James Harden, who was in London with Durant around the time Durant met with Nets ownership. (Maybe Harden, an expert at forcing trades, is serving as an advisor.)
At first glance, fans might be confused as to why KD would want to play with Harden again. After so many failed attempts already, it's tough to see them winning a title together now.
But really, the news isn't surprising to those who have been paying close attention. Just a few days ago, the pair was caught hanging out at a Travis Scott concert in London. Clearly, they are still friends -- but what are really the odds of them wearing a Sixers jersey at the same time?
While still a longshot, for now, Durant and the 76ers reportedly have a mutual interest in each other and no other team in the league seems close to a deal right now.
If this report by Isola is true, it could mean a reunion for two of the league's premier scorers. Hopefully, that era would work out a little better than the ones we've already seen.