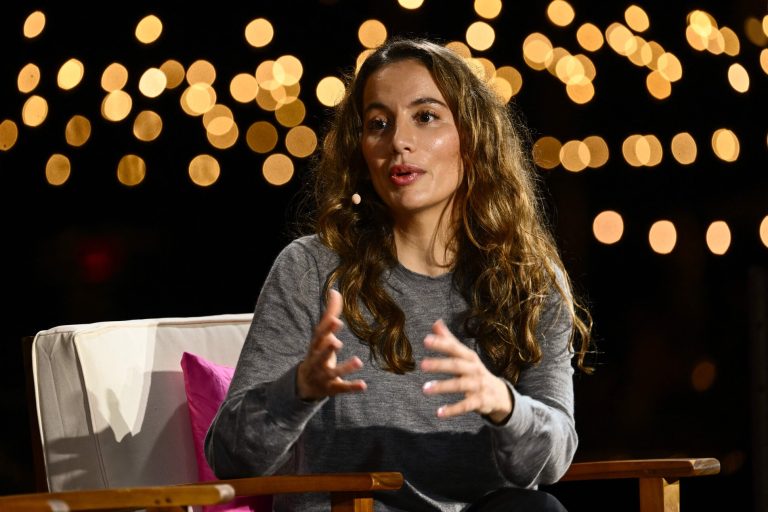 Here's just one of several key facts to know about Mira Murati, the newly appointed CEO of ChatGPT creator OpenAI: She might very well find herself out of a job by the time you read this, such is the fast-moving chaos that's overtaken the San Francisco company whose chatbot kicked off an AI arms race across the technology industry. The chaos at OpenAI is thanks to the surprise ouster on Friday of Murati's predecessor Sam Altman, a well-liked CEO whose removal has roiled the company -- even as he works to mount a possible comeback.
As a further indication of the drama swirling inside OpenAI, Altman used a guest badge to return to the company's office on Sunday. Tweeting a selfie of himself and the badge, with a caption of "first and last time i ever wear one of these," Altman was believed to be physically present at the OpenAI office as part of talks to try and retake control of the company. That return would, among other things, almost assuredly mean the ushering in of new board members more friendly to the erstwhile CEO -- and it would certainly push Murati, OpenAI's former chief technology officer, out of her new job.
For now, here's what we know about Altman's interim successor, who's just assumed one of the most high-profile jobs in Silicon Valley.


She's been a mostly behind-the-scenes player up to this point, with some exceptions.


Murati, 34, has been OpenAI's CTO since last year. "Given her long tenure and close engagement with all aspects of the company, including her experience in AI governance and policy, the board believes she is uniquely qualified for the role and anticipates a seamless transition while it conducts a formal search for a permanent CEO," the board said in a statement about Murati.
She's also been integral to the development of OpenAI products ChatGPT and DALL-E, and she was reportedly the point person for the company's relationship with its biggest investor: Microsoft.


Speaking of Microsoft, Murati's fans include Microsoft CEO Satya Nadella.


"Mira has helped to scale the company from a startup to one of the most important AI companies in the world," Nadella wrote about Murati for Time magazine, which put her on its Time100 Next list for 2023.
Nadella continued: "She has a demonstrated ability to assemble teams with technical expertise, commercial acumen, and a deep appreciation for the importance of mission. As a result, Mira has helped build some of the most exciting A.I. technologies we've ever seen."


Her background includes a stint at Tesla before joining OpenAI.


Before joining the latter in 2018, Murati had previously worked at companies including Elon Musk's Tesla, where she was an important figure in the development of the Model X car. Musk, by the way, left the OpenAI board in 2018 over what he later described as safety concerns. On Sunday, he broke his silence about the OpenAI drama by tweeting: "Given the risk and power of advanced AI, the public should be informed of why the board felt they had to take such a drastic decision."


Per a memo she sent on Friday, Murati wants OpenAI staff to redouble its focus on the company's stated "core values."


"We are now at a crucial juncture where our tools are being widely adopted, developers are actively building on our platforms and policymakers are deliberating on the best way to regulate these systems," she wrote in that memo. Meanwhile, the OpenAI board memo announcing Altman's firing also reiterated that the company's mission is to "ensure that artificial general intelligence benefits all humanity."
That leads us to one last key point (for now).


Murati's temporary elevation, by itself, doesn't settle the fundamental tension inside OpenAI that reportedly led to Altman's firing.


According to 10 current and former (unnamed) OpenAI employees who spoke with The Atlantic, two distinct philosophies inside the company are fighting for prominence. The launch of ChatGPT, and especially the company's first developer day, brought to a head the split between those who want to seize upon ChatGPT's commercial prospects, and those who are much more leery of what AI might mean for humanity.
After the launch of ChatGPT, one source told The Atlantic, "you could no longer make a case for being an idealistic research lab. There were customers looking to be served here and now."
For her part, Murati claims not to belong to either of those opposing camps. While speaking at a recent Andreeson Horowitz event, in fact, that very question about AI was put to her: "Are you a doomer, an accelerationist, or something else?"
Murati, laughing, offered an artful dodge in reply. "Let me say -- something else."
The post OpenAI CEO Mira Murati: 5 things to know about Sam Altman's interim successor appeared first on BGR.
Trending Right Now: