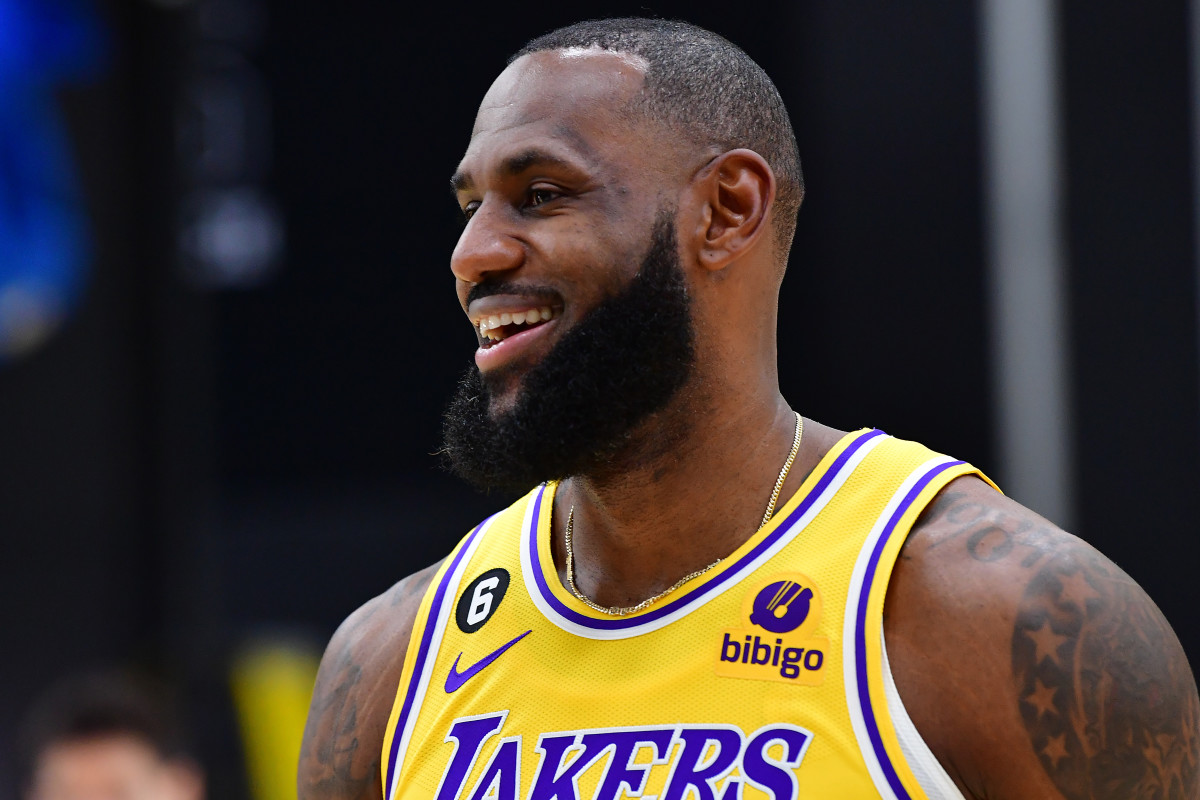 Credit: Gary A. Vasquez-USA TODAY Sports
For the first time in his career, Patrick Beverley has the chance to work side-by-side with LeBron James, and he intends to make the most of it.
After being traded to Los Angeles from Utah, Pat is expected to be among the most featured players in Darvin Ham's rotation.
And as Beverley continues to work to build chemistry with his new teammates, he can't help but notice the polarizing presence of James, who is approaching his 19th season.
---
Patrick Beverley Reveals What Separates LeBron James From The Rest
In a chat with the media this week, the Lakers guard got real on what it's like working with LeBron and what it is that makes him so special.
"It's just high IQ basketball," Beverley said. "Knowing screening angles. One thing I have learned (about LeBron James) … elite passer. One of the best to ever do it, from his height, his size. When you look up the ball will be right there on your chest."
It's okay for Bev to marvel at LeBron's greatness, but he needs to stay focused on the game in order to ensure he has a productive season for the Lakers.
Regardless, Beverley is feeling pretty good about his current situation.
"Who doesn't?" Beverley said when asked if he is looking forward to playing with James. "You're talking about GOAT status, not only him, you're talking about GOAT status all the way across.

"We're a matchup problem, we're a matchup problem for anybody. In order for us to be a matchup problem, we have to get to the playoffs, and playoffs are matchups, and we're a matchup problem for everybody, across the board, and we know that. And our business is just getting to the playoffs, and we get to the playoffs, the guys who, all that polarizing figure, now you guys take us where we gotta go, that's the mindset."
Needless to say, Bev is feeling pretty optimistic about the Lakers this year — and, despite their recent history, he has every reason to be.
With LeBron James, Anthony Davis, and Russell Westbrook, the Purple and Gold have a core that can compete with the likes of anyone.
But it will be up to everybody else (like Beverley) to make the difference and give their team the edge.