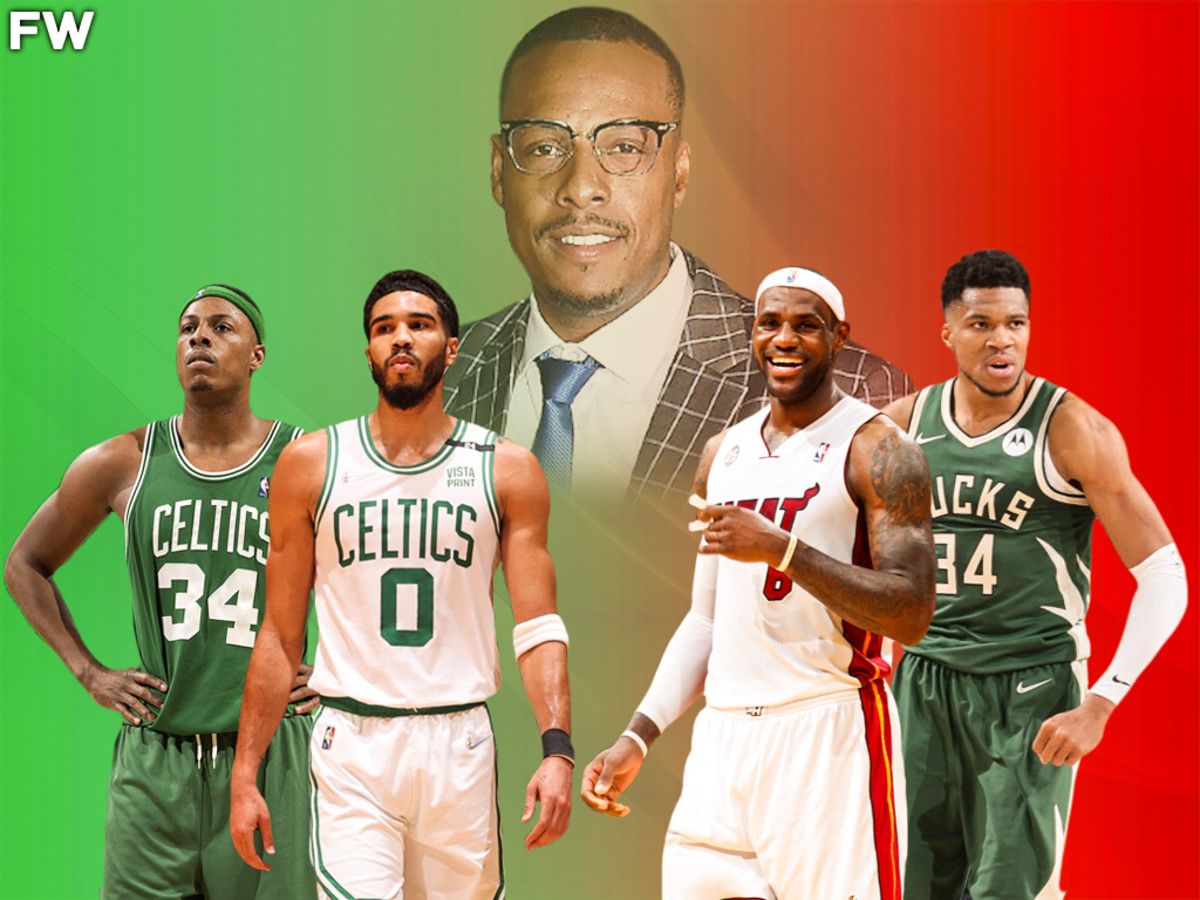 Jayson Tatum was on a mission on Friday night, willing the Boston Celtics to a big win over the Milwaukee Bucks, at Fiserv Forum, despite Giannis Antetokounmpo's big night for the home team. 
It was a great game for JT, who bounced back and dropped 46 points to go along with 9 rebounds and 4 assists, eclipsing Giannis' 44 points and 20 rebounds. The C's forced Game 7 with this win and now are ready to finish the job at home this Sunday. 
As long as Tatum keeps this level, they'll have a chance to beat the defending NBA champions, and the player is ready to do whatever to keep his team alive in the 2022 playoffs. After the game was over, fans showered Tatum with praise, and one Celtics legend compared him to the greatest player of this generation. 
This duel was so great that Paul Píerce took to Twitter to make a big comparison between Jayson Tatum and Giannis Antetokounmpo, saying it reminded him of his 2012 showdown against LeBron James. 
Pierce and James battled it out that year, but LeBron's performance during the 2012 Eastern Conference finals were too much, as he demolished the Celtics to advance to the Finals. 
"This game give me that pp lbj game 7 vibe," the 2008 NBA champion wrote.
The King posted 45 points, 15 rebounds, and 5 assists in Game 6 against the C's, putting the cherry on the top with a 31-pt performance in Game 7 to take out the Greens. 
Similarly, Bron entered Game 6 3-2 down against the Celtics, which was the case for Tatum last night. He dropped 46 too and will probably try to close things out at home with another solid performance. Yet, he'll have to go through a dangerous Giannis Antetokounmpo, who has been balling recently. 
It'd be interesting to see where Pierce's comments come from, as the only Celtics player who had a 40-piece during that series was Rajon Rondo. Besides that, nobody else came close to that number, and Paul's biggest record was 23 points. 
JT has earned some comparisons with Bron in recent times. Shaquille O'Neal claimed that he's trying to steal the King's crown this year, just like Shaq did with Michael Jordan when he wasn't around anymore. 
The Celtics have a superstar in Tatum, and he's just starting his career. We have to be ready for what's next for the forward and how far he can take this Celtics team hungry to win.