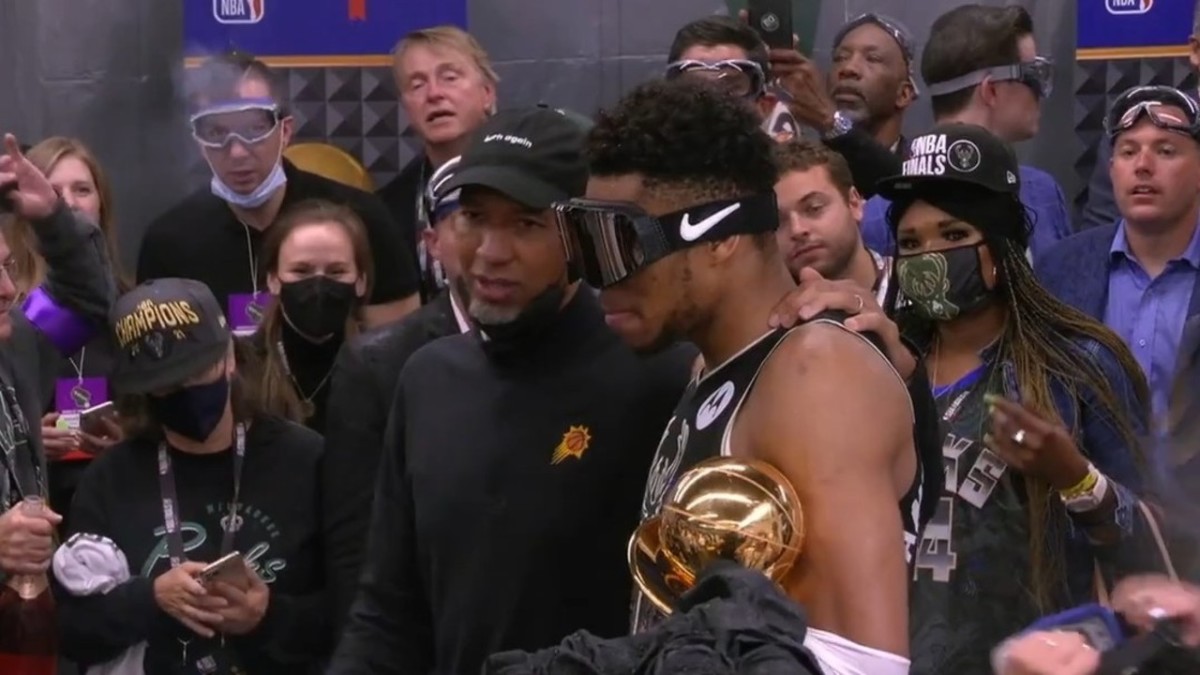 Eminetra Canada
Monty Williams and the Phoenix Suns came tantalisingly close to an NBA championship this year, but ultimately fell to Giannis Antetokounmpo and the Phoenix Suns. Williams, who was one of the finalists for NBA Coach Of The Year, was instrumental in taking the Phoenix team from being a perennial lottery team all the way to the NBA Finals. And despite him not being able to get past the Bucks, he should feel proud of what he has been able to accomplish with his group of players. Despite the heartbreaking loss, however, Williams showed his class in a gesture to the Milwaukee Bucks.
As the Bucks celebrated their first NBA championship win in 50 years, the team carried the Larry O'Brien Trophy to the locker-room along with champagne. The festivities began as all players got to reflect upon what they accomplished. They were greeted by Suns head coach Monty Williams, who came to the locker room to personally congratulate the Bucks on their championship win. he told them that they deserved and earned their victory and that he was grateful for how the team pushed him as a coach, and his Phoenix Suns team. He congratulated them again before leaving them to their celebrations.
"I just wanted to come and congratulate you guys because you guys deserve it. I'm thankful for the experience. You guys made me a better coach and you made us a better team. Congratulations."
This was a truly classy gesture from Monty Williams. He had no obligation to go out of his way to congratulate the Milwaukee Bucks the way he did. But he showed them great respect and treated them like the champions they are. Despite this heartbreaking loss in the Finals, Williams has vindicated himself as a coach and as a person, and there is no doubt that he and the Suns will bounce back from this loss again.