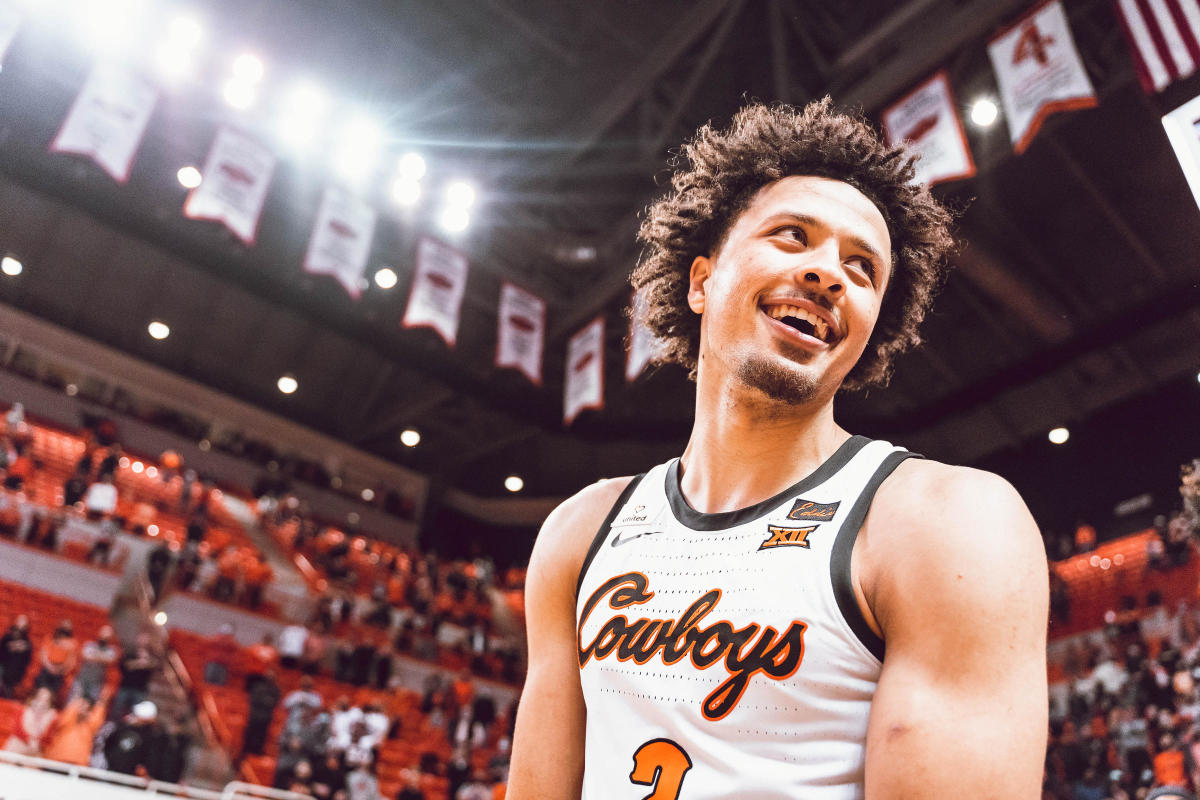 via OSU Athletics
A lot of people cracked some jokes about Cade Cunningham when the Detroit Pistons landed the first-overall pick in the NBA Draft lottery. Some claimed that he'd rather go back to college or that he wasn't happy about potentially playing in Motor City.
Needless to say, most of that is just memes and people trolling the Pistons fanbase, as not a single player would pass on the chance to become the first-overall pick and turn a struggling franchise around, and Cunningham isn't the exception to that rule.
In an interview with The Athletic, the Oklahoma State University product said that he learned a lot of things about the organization during his visit and added that he'd be thrilled to play in a city like Detroit:
"The organization has a lot of great people within it," Cunningham said. "Starts with the owners. Troy Weaver is a great GM. I learned a lot on my visit. If they take me, I'll be happy to be there."
"I love Detroit," Cunningham added. "I've already been listening to Detroit music well before the lottery. I was already hip to the culture in Detroit. If Detroit picks me, I'm going to try and embody the swag people of Detroit, Michigan walk with."
That's definitely what you'd want to hear from your potential franchise player. Cunningham has all the traits that a GM, scout, coach, or fan love in a young player, including mental strength.
Also, Cunningham has drawn a lot of comparisons with former Pistons superstar Grant Hill, so the fans will definitely be thrilled about having the chance to watch him play and blossom into a star of his own.
We're just a couple of weeks away from the NBA Draft but as of now, it seems like Cunningham is definitely going first overall.