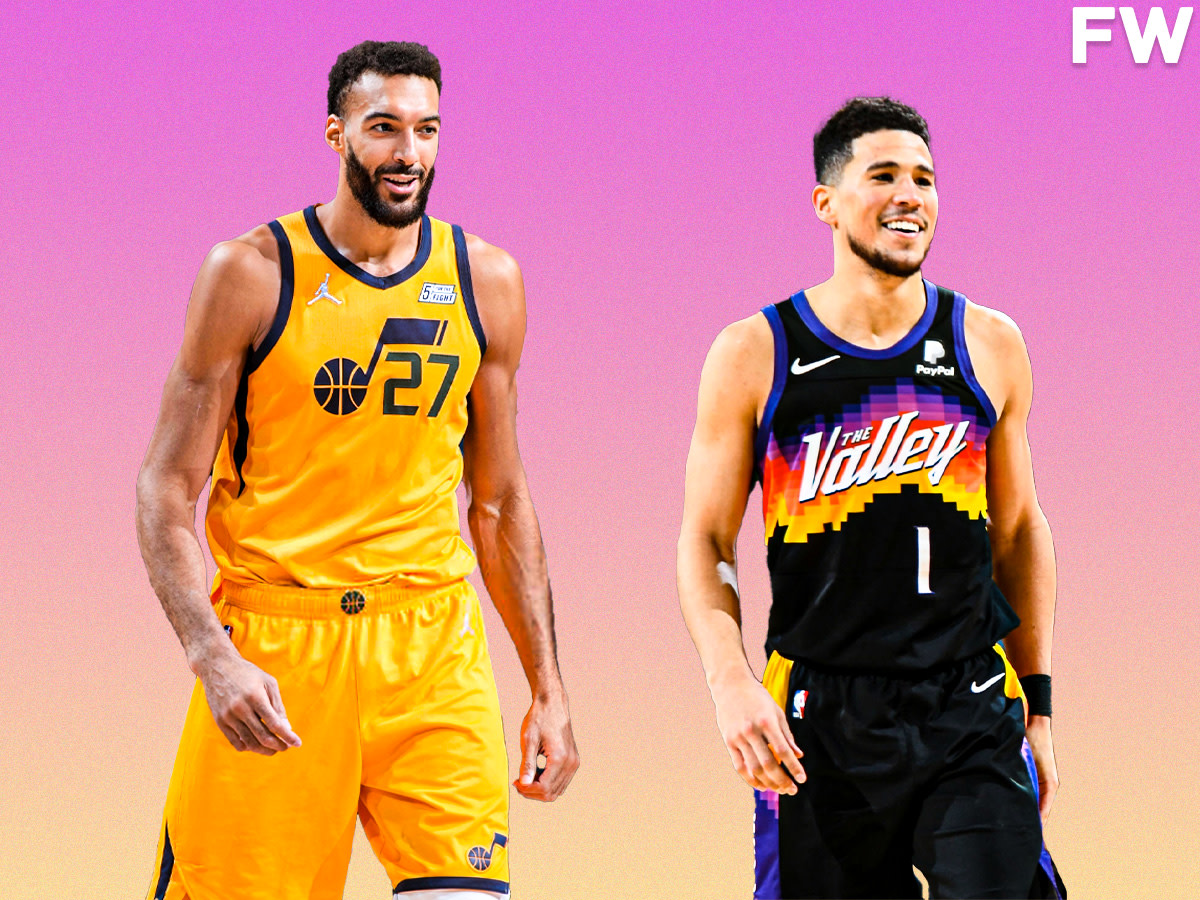 via Fadeaway World
The Utah Jazz are well-known as being one of the best defensive teams in the league. A large part of that is due to the presence of Rudy Gobert on the team. He is well-known for being a top-tier rim protector, and his mere presence in the paint often deters opponents from trying to score on the interior.
While Rudy Gobert is a good defender, few of the other players on the Utah Jazz are known for their defense. In fact, many have suggested the Utah Jazz's lack of perimeter defense is a reason they have failed to go deep in the playoffs. Recently, Rudy Gobert has praised the Golden State Warriors and the Phoenix Suns for their defense, claiming that they are "a step ahead" of the Jazz when it comes to "winning habits", and added that Devin Booker is "playing his a** off" on defense. It seems as though Rudy Gobert is pointing out that on the best teams, everyone plays defense, which is not the case for the Jazz.
When I watch some of these other teams like the Suns and the Warriors, those guys are a step ahead of us in terms of winning habits. They take every game personally. Devin Booker is playing his a** off defensively. I've been watching him compared to two years ago. Guys like that, they buy in, and you can tell they take pride in playing defense and stopping their man, doing whatever they can defensively to stop the other team defensively and be part of a winning culture. I think we're not there yet, but I think we're going to get there.
We'll see if the Utah Jazz's perimeter defense improves following Rudy Gobert's comments. This isn't the first time that Rudy Gobert has expressed negative sentiments towards the Jazz's defense, as he was unhappy with the team's defense during their series against the Clippers during the 2021 playoffs as well.
Hopefully, we see the Utah Jazz figure things out and improve their perimeter defense ahead of the postseason. Rudy Gobert did express trust in their ability to "get there", and perhaps we'll see a higher intensity on the defensive end from the other players on the Jazz in the future.