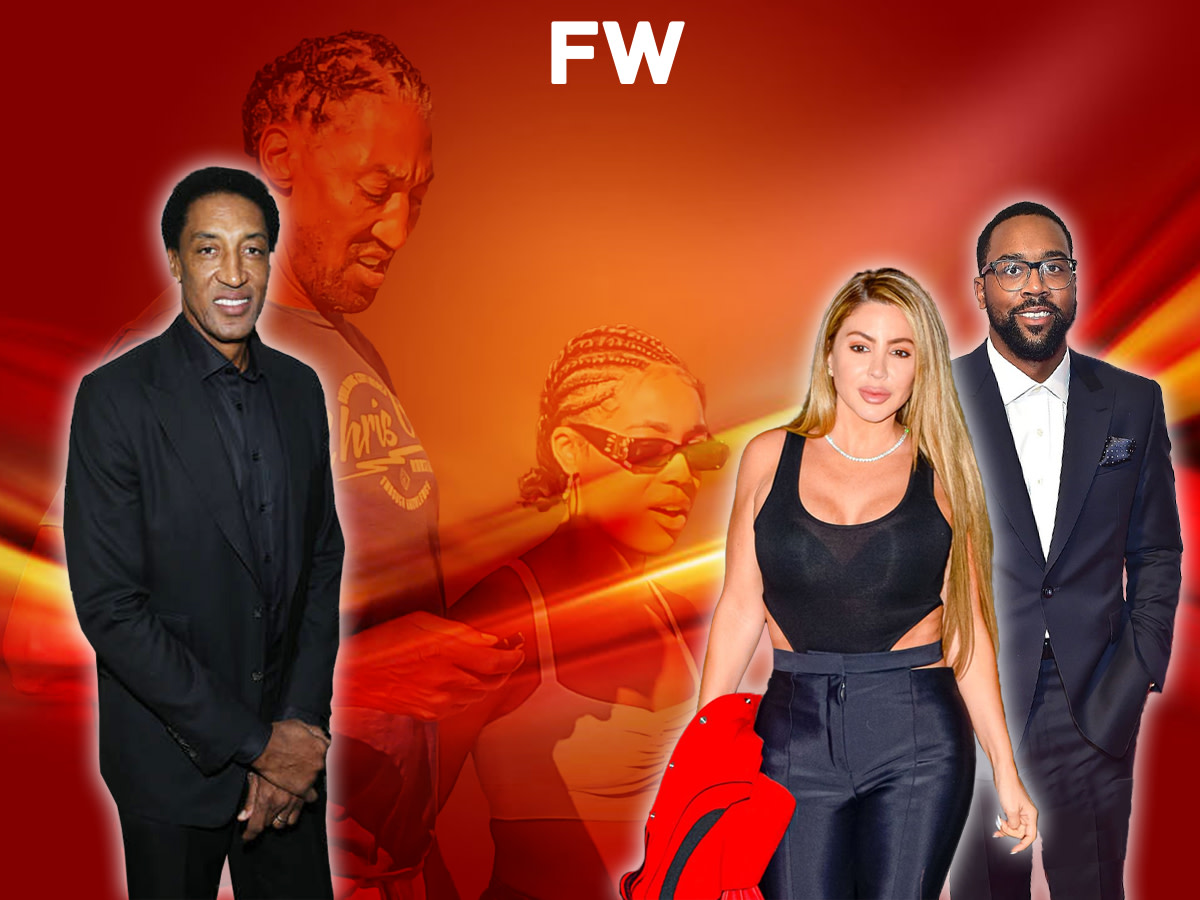 Scottie Pippen's personal life hasn't exactly been the best in recent years. After his topsy turvy relationship with ex-wife Larsa Pippen, the couple divorced one another in 2021. And since then, there's been a development that many have been blown away by. In recent months, Larsa has been spotted going around with Michael Jordan's son, Marcus Jordan, with the two reportedly not making their relationship public thanks to the rift between Scottie and Michael. 
MJ and Pippen won 6 titles together with the Chicago Bulls, one of the greatest duos in NBA history. But the scant attention that Pippen got in MJ's shadow has taken a toll on their relationship over the years, and the two are no longer friends with one another. With Scottie's ex Larsa now seeing MJ's son, it's bound to have made things even more awkward and many were worried about how Scottie has been dealing with it.
However, it seems that the Chicago Bulls legend is living his life just fine in light of this new relationship. Pippen was spotted with an attractive woman himself recently. 
One of the greatest NBA players of all time, Scottie will have no dearth of women wanting to be with him. As someone that has both status and wealth, Pippen is an eligible bachelor even though he is older, and it seems he's doing fine for himself even with all the drama surrounding his ex-wife. 
---
Marcus Jordan And Larsa Pippen Haven't Made Their Relationship Public Because Of The 'Rift' Between Michael Jordan And Scottie Pippen
With MJ and Scottie not on speaking terms, everything people know about Larsa Pippen and Marcus Jordan's relationship with one another is from them being spotted with each other in various places. They are reportedly not going public with it thanks to the issues between Larsa's ex and Marcus' father, preferring to keep it on the down low.
"Marcus and Larsa are dating and have been spending more time together in recent weeks," a source exclusively tells Us Weekly of the Real Housewives of Miami personality, 48, and Michael Jordan's son, 31. "They are trying to keep it on the down low because of the rift between Scottie and Michael."
The whole situation is an incredibly messy one, and the only hope is that everyone involved comes out of it without too much drama. But one thing is for sure, whatever the case may be, reconciliation between Michael Jordan and Scottie Pippen now seems like a more faraway prospect than ever.